Molex Next-Generation Active Optical Cables (AOC) Transport up to 12Gb/s
Molex Next-Generation Active Optical Cables
Molex continues to expand its iPass Connector and Cable Assembly Solution with the introduction of its High-Density (HD) Active Optical Cables (AOCs), capable of delivering 48Gb/s data rates over four lanes of 12Gb/s with reaches of up to 100 meters. The iPass HD AOCs complement the existing copper iPass+ HD connector and cable offerings and provide large-scale enterprise and data center storage system customers with a complete end-to-end solution.
"Storage systems are becoming larger and more distributed due to the pervasive growth of new technologies that provide on-demand entertainment and information, in-depth data analytics, and increased information retention," said Brent Hatfield, product manager, Molex. "As a result, longer-length cables are required that enable systems designers to build next-generation SAS 3.0, 12Gb/s storage equipment. The newest addition to our iPass family provides nearly double the density of the current QSFP+ AOCs, making the HD AOCs ideal for larger-scale multi-rack designs."
The HD AOCs feature a small 3.00mm cable outer diameter, decreasing cable management and routing challenges by reducing bulk cable size and increasing flexibility. The smaller size also provides additional board space for system designers to implement more I/O ports. The iPass+ HD system enables four 4x ports on low-profile PCIe cards, doubling the port density while providing easier routing through the cable management system. The HD AOCs also offer a low power consumption of 0.9W per cable for improved overall data center power consumption and thermal efficiency. The cables are compliant with SAS-3 (12Gb/s) systems with optical-mode capability, InfiniBand (10Gb/s), Ethernet (10Gb/s) and are backward-compatible with 6Gb/s SAS-2.1 optical-mode-capable systems.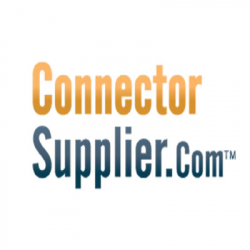 Latest posts by Connector Supplier
(see all)