FFC Vs. FPC Connectors: Which is Right For You?
Meet the Connector: FFC/FPC Connectors
FFC connectors are used to mate ribbon-type flat flexible cables (FFCs) to PCB circuitry in cable-to-board applications. They are also available in cable-to-cable configurations. These connectors have a high-density, very narrow form factor and fit in tight spaces. They are commonly used in consumer applications such as laptops, cameras, computer peripherals, appliances, and phones. The single or double row connector housing, typically made from flexible plastic, polymer, engineered rubber, or film, surrounds an embedded metal connector. A variety of locking styles are available.  
FPC connectors connect flexible printed cable (FPC) to the board. FPC is a type of FFC in which the conductors are printed on the cable substrate instead of embedded within it. FPC/FFC connectors are sometimes called ribbon connectors. 
A key reason designers choose FFC/FPC connectors is that when used with flexible cable they offer increased flexibility compared to a traditional rigid circuit board. 
Although FFCs came into widespread use in the 1970s, the cables initially were available only in direct solder or crimped contact versions. In 1986, ELCO invented the 8370 Series, the first cost-effective card-edge type connector to mate directly on an FFC. 
Design Notes  
FFC/FPC connectors are available in pin, receptacle, card edge, and solder tab contact options, with single or double row housings.

 

Some variations are capable of intermixing FFC cable and round wire contacts

 
Many pitches are available, such as 0.03 mm, 0.5 mm, 1.00 mm, 1.25 mm, 2.54 mm, but the most common pitches are 0.500 mm, 1.00 mm, and 1.25 mm. A single FFC can have different pitches between different conductors on the same cable, however this is uncommon.  
FFC/FPC connectors are available in fully shielded versions to control EMC interference.

 

A variety of locking mechanisms secure this connector type, including latch, lock nail, and retention tabs.

 

Options for termination to the board include surface mount or through-hole.

 
Markets, Sectors, and Applications 
Automotive, Consumer, Datacom/Telecom, Test & Measurement, Medical, Industrial 
FFC/FFP connectors serve numerous markets and applications, including consumer devices, industrial controls, displays, printers, automotive, Test & Measurement instruments, appliances, and medical devices. 
See: FFC/FFP Connectors for Automotive Applications 
Suppliers
Amphenol Communications Solutions, Axon' Cable, Hirose Electric, I-PEX, JAE, Molex, Samtec Inc., TE Connectivity, Würth Elektronik, GCT, KYOCERA AVX,  
Related products: 
ZIF/LIF connectors

 

Card edge connectors

 

FFC/FFP cable

 
Subscribe to our weekly e-newsletters, follow us on LinkedIn, Twitter, and Facebook, and check out our eBook archives for more applicable, expert-informed connectivity content.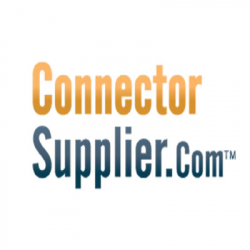 Latest posts by Connector Supplier
(see all)