Komax Wire Offers New Retrofit Solutions
Komax Wire Offers New Retrofit Solutions
Wire harness manufacturers must adjust to the trend toward miniaturization in the automotive industry. Komax Wire has solutions for the Alpha 355 and 355 S to provide optimum processing of 0.13mm² wires. With the new retrofittable solutions, users can expand the small-gauge capabilities of the Alpha 355 and 355 S.
In the automotive industry, a change is taking place. More and more, 0.13 mm² signal wires are being processed, and even now, the introduction of 0.08 mm² wires is being discussed. Smaller cross-sections bring about new requirements for the production, processing, and laying on the laying board. Wires with cross-sections of 0.13 mm² are more prone to damage and must be processed carefully within the specification limits.
With great stability and a high degree of crimp height accuracy, the mci presses from Komax provide a solid basis for the processing of small terminals. At Komax, special algorithms are used in the machine software to solidify and evaluate the data for even the tiniest crimp forces in an optimum manner.
Extensive headroom, determined by the combination of conductor and terminal, is a prerequisite for monitoring the processes. The smaller the conductor cross-section and terminal, the more important the correct setting of the CFA parameters. With CFA+, the optimal parameter settings can be easily determined. This allows reliable error detection during production and at the same time reduces the reject rate.
Komax's retrofitable solutions provide:
•Optimized processing of 0.13 mm² small-gauge wires with Alpha 355 and 355 S
•High production output combined with gentle wire processing
•An actively controlled wire straightener with fine-gauge rollers for ideal straightening of small-gauge wires
•Efficient and error-free processing thanks to optimized machine parameters, shortened transfer distances, additional hold-up unit, and much more
•Ability to be retrofitted on all Alpha 355 and Alpha 355 S models
•Years of experience with tiny conductor cross-sections, terminals, and mini-seals
•Complete solutions from a single company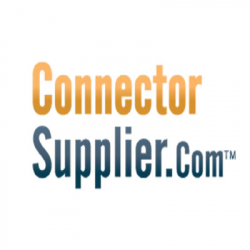 Latest posts by Connector Supplier
(see all)