June 2020 Connector Industry News
Summary coverage of upcoming industry events, as well as recent award, partnership, promotion, personnel, facility, distribution, standards, association, and certification news from across the connector industry.
June 2020 Connector Industry News
June 2020 Connector Industry News > Event News
Siemon is hosting its virtual InfoComm Connected event today through Thursday, June 16–18. The digital event will include a presentation about how to ensure that your twisted-pair copper cabling is suitable for AV over IP applications and several more about high-performance AV cabling and harsh-environment connectivity solutions, including the user-friendly Z-PLUG Field-Terminated RJ45 Plug, the Z-MAX Cat 6A Cabling Systems, and the record-setting LightBow Mechanical Splice Fiber Termination Tool. InfoComm Connected is free to attend and the virtual platform will remain live from June 19 to August 21, allowing attendees to browse through exhibitor showcases and view on-demand sessions.
 Weidmüller launched a digital trade fair focused on smart factory solutions including Industrial IoT, machine learning, power management, modular infrastructure concepts, and single-pair Ethernet. The site offers various webinars and resources, including a virtual trade fair booth. Weidmüller is also presenting a webinar about tools, ferrules, and connection technologies for wire processing centers tomorrow, June 17, at both 9:00am and 12:00pm EDT and offers on-demand access to a number of recent webinars as well.
June 2020 Connector Industry News
TE Connectivity recently presented a webinar about heat-shrink tubing for industrial and commercial vehicles that's now available on demand and will present another about the unique challenges of large-cable applications, especially as they relate to the rapidly growing EV/HEV/PHEV market, at 11:30am EDT on Wednesday, June 24.
June 2020 Connector Industry News
HARTING recently presented a webinar about renewable energy storage systems that's now available on-demand. The webinar addressed how to establish error-free connections for battery modules, how to ensure safe installations, and how to enable time-saving service and maintenance using the new Han S Series connectors designed especially for battery modules.
June 2020 Connector Industry News > Award News
Sager Electronics recognized Samtec and Phoenix Contact with 2019 Supplier Excellence Program Awards, which celebrate supplier quality, operations, and business systems support, along with management and field-level support. Samtec received the Diamond Confidence Award for Overall Top Supplier Performance for the second consecutive year, as well as the Best Quality Award for the fifth time in the last six years. Phoenix Contact received recognition for exceeding the program's criteria for supplier excellence and has also been recognized in Sager's Supplier Excellence Program five of the last six years.
Molex presented Mouser Electronics with its 2019 Global e-Catalog Distributor of the Year Award, marking the fourth time that Mouser has earned this recognition. Molex also recognized Mouser as its 2019 European e-Catalog Distributor of the Year and 2019 APS e-Catalog Distributor of the Year for the second consecutive year, as well as its 2019 Americas e-Catalog Distributor of the Year Award. Mouser was also honored with Amphenol Corporation's 2019 Best High Service Digital Performance Award for the second consecutive year.
Eaton recognized TTI with its 2019 Distributor of the Year Award for having delivered exceptional service and revenue growth. TTI also earned Vishay Intertechnology's 2019 Full-Service Distributor of the Year Award for the third consecutive year.
Cinch Connectivity Solutions presented Powell Electronics with its 2019 President's Award in recognition of having achieved exceptional POS growth and new design wings and demonstrated consistent engagement with Cinch field sales teams and independent manufacturer's representatives across the country.
Heilind Electronics received Neutrik's Outstanding Performance in Distribution Award in recognition of having provided the professional entertainment connector systems supplier with superior support in terms of criteria including quality of personnel, on-time delivery, customer support, quality of inventory, and sales growth.
Several of Samtec's technical signal and power integrity experts were honored with a DesignCon 2020 Best Paper Award for their "Current Distribution, Resistance, and Inductance in Power Connectors" paper. The award program recognizes the finest technical and educational contributions made during DesignCon and is based on feedback from both the DesignCon Technical Program Committee and event attendees.
Phoenix Contact's AC charging cables were recognized by the Chicago Athenaeum Museum of Architecture and Design and the European Center for Architecture, Art, Design, and Urban Studies with a 2019 Good Design Award in the transportation category for characteristics including their ergonomic and attractive design. The innovative AC charging technology has also been recognized with the German Design Award 2019 and the iF Design Award.
Bel Fuse Inc. presented Mouser Electronics with its 2019 Distributor of the Year Award in recognition of having achieved superior overall POS revenue growth and customer growth and demonstrated excellent NPI engagement and marketing program efficacy.
June 2020 Connector Industry News > Partnership, Publication, & Personnel News
PEI-Genesis partnered with Windracers and Southampton University on the Windracers ULTRA (unmanned, low-cost transport aircraft) project, providing lightweight Amphe-Lite D38999 connectors at no cost to the team. The project is the UK's largest fixed-wing civilian drone, is capable of carrying 100kg up to 621 miles, and will transport crucial NHS supplies carried to the Isle of Wight while ferry crossings are limited — and in just half the time as well. The company also recently published a new blog about how advanced connectors are driving transportation innovations.
Allied Electronics & Automation dedicated 1,500 square feet of distribution space at its Fort Worth, Texas, headquarters to producing personal protective equipment (PPE) for local first responders and equipped it with 3-D printing and assembly equipment and raw materials. The operation is staffed by employee volunteers and is currently producing about 150 protective face shields per week, but it has the additional space, equipment, and materials to scale up as future demand for donated PPE evolves. The company has partnered with DFW Scanner Donates, a local non-profit organization that facilitates the donation and distribution of PPE supplies to local fire, police, and EMS departments. This project is also part of a collaborative global response to the COVID-19 crisis by companies in the Electrocomponents plc Group, which has already donated hundreds of face shields to medical and emergency response personnel in the UK and U.S. and is actively scaling up to provide more than 1,000 per week in the near future.
JOIN TEK waterproof cables have been proven reliable in e-bike applications where they're used to connect the motor and other devices.
June 2020 Connector Industry News
TE Connectivity published two new trend papers, "Respiratory Equipment: Answering the Call for Critical Healthcare Devices" and "Accelerating Hybrid and Electric Mobility in Commercial Transportation," and launched a new solutions center about enabling next-generation test and measurement equipment.
The latest Samtec blog posts address topics including understanding NRZ and PAM4 signaling, selecting the right connector, keys to magnetic field testing and permeability, the company's support of Phalanx Robotics' BattleBots competitor, and its new severe environment testing video, mPOWER 3-D interactive product explorer, and its revamped picture search feature.
AVX added a new filtering tool to the webpage for its passive antenna solutions portfolio. Users can now filter the company's extensive range of Ethertronics cellular, LTE, 5G, Wi-Fi, Bluetooth, Zigbee, NB-IoT, LTE-M, LoRa, ISM, GNSS, V2X, and UWB antennas by product type, technology, frequency, and mounting style.
ITT Cannon released a new video and brochure about its ruggedized, all-plastic APD Series connectors. ITT also published a new position paper, "Harsh Environment Connector Plating: Today and Beyond," that addresses how REACH legislation is impacting the harsh-environment market segment, the future of platings that employ Chrome VI, and how high-performance, environmentally friendly plating alternatives can enhance connector performance and reliability.
Phoenix Contact published a new issue of UPDATE, the Phoenix Contact innovation magazine, new blogs about the importance of timing in network applications and its download search tool, and a recap of its recent product and technology news.
June 2020 Connector Industry News > Associations, Standards, & Certifications News
The new information and communication technology (ICT) and audio/video (AV) equipment safety standard, IEC/UL 62368-1, will unite the IEC 60950-1 and IEC 60065 standards as a single common standard effective December 20, 2020. The new ICT/AV standard is based on the Hazard-Based Safety Engineering principles for the physical protection of equipment users and measures the effectiveness of safety requirements. In addition, although it's a risk-based standard, it doesn't require a risk analysis such as IEC 60601-1, which is an important change in the standard that must be considered for future certification. SCHURTER components suitable for ICT and AV applications are ready for this change and are now marked according to IEC/UL 62368-1.
JOIN TEK recently passed its IATF audit and earned IATF 16949 certification.
The MIPI Alliance, an international organization that develops interface specifications for mobile and mobile-influenced industries, announced a major milestone for its SerDes long-reach physical layer specification. The new, first-of-its-kind MIPI A-PHY is designed to accelerate advanced driver-assistance and autonomous driving systems (ADAS and ADS) and in-vehicle infotainment (IVI) automotive connectivity by providing a physical layer for data transfers spanning an entire vehicle. A-PHY serves as the foundation of what will be an end-to-end system designed to simplify the integration of cameras, sensors, and displays while also incorporating functional safety and security. For more information, please register to attend the MIPI webinar, "MIPI A-PHY: The Cornerstone of a MIPI Automotive System Solution," at 11:00am EDT on June 30 or 3:00pm JST on July 1.
HMS Networks published its annual study of the industrial network market, which shows that Industrial Ethernet increased its market share to 64% of new installed nodes vs. 59% last year, while fieldbuses dropped to 30% vs. 35 in 2019. In addition, leading networks EtherNet/IP and PROFINET share first place at 17% each and wireless technologies stayed at a 6% market share.
The latest ECIA survey found renewed optimism about rebounding electronic component sales. Its seventh COVID-19 Member Survey Report is also available now.
June 2020 Connector Industry News > Distribution News
Mouser Electronics added more than 530 new products to its line card in May, all of which are ready for same-day shipping. New connectivity products include TE Connectivity's enetSEAL+ Connector System, Amphenol ICC's FCI Minitek Connectors, Cinch Connectivity Solutions' Midwest Microwave 2.92mm and 2.4mm commercial-grade terminations, and Samtec's FireFly Low-Profile Micro Flyover Assemblies.
Heilind Electronics expanded its line of harsh-environment interconnect solutions with the addition of the new Amphenol Ruggedized Connectors (ARC) product family from Amphenol RF. Heilind is also now stocking Mini-Fit Sr. off-the-shelf discrete wire cable assemblies from Molex and the ChipCap 2-SIP humidity and temperature sensor from Amphenol Advanced Sensors.
TTI recently added several new connectivity products to its line card, including Molex's DisplayPort OTS Cable Assemblies, Harwin's M225 Series industrial connectors, Switchcraft/ConXall's Mini-Con-X shielded cable-to-cable connectors, TE Connectivity's Dual-Axis Inclinometers, Amphenol Advanced Sensor's line of CO2 sensors and infrared dust particle sensors, Amphenol's SSI Technology P61 Pressure and Temperature Transducer, Panasonic's Grid-EYE Infrared Array Sensors, Sensata's BEI Sensors H20 Incremental Optical Encoders, Vishay's ambient light sensors, and Rohm's multidirectional optical sensor. TTI is also now stocking TE Connectivity's SEACON product lines for oil, gas, and marine applications.
WireMasters partnered with Ella Engineering, a precision manufacturer of mil-spec contacts, custom contacts, and other components, and will now stock Ella's American-made, gold-plated, QPL-qualified AS39029 contacts at its global warehouses for use with its value-added, mil-spec connectors and cable assemblies.
June 2020 Connector Industry News
June 2020 Connector Industry News > Facility News
Ripley Tools launched the new Ripley Labs innovation center, which represents the culmination of a series of multimillion-dollar investments in fast and flexible prototyping and manufacturing capabilities that will allow the company to quickly and cost-effectively design and manufacture custom infrastructure cable preparation and testing tools for cable and equipment suppliers, construction contractors, and aerospace and defense, power utilities, telecom, and wireless network operators. Headquartered in Cromwell, Connecticut, Ripley Labs is ISO 9001 certified and offers rapid in-house prototyping with equipment including ProJet 2500 3-D printing machines, CNC machining, three- to four-axis 15,000rpm precision milling centers, five-axis waterjet technology, and product life-cycle testing machines. Ripley Labs also offers optical component, electronic circuit board, and firmware/software design capabilities at its Belmont, New Hampshire, engineering center and applications engineering and prototype collaboration at its Kingswinford, UK, location.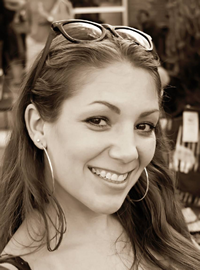 Latest posts by Christine Stieglitz
(see all)