Industry News: July 2017
The Latest Interconnect Industry News
July 2017 Connector Industry News
Event News
DesignCon 2018 is still accepting abstracts through tomorrow, Wednesday, July 12.
Samtec is exhibiting at the 2017 China Electronic Show in Chengdu July 16–18, which will welcome more than 800 exhibitors and 25,000 visitors.
ATI-INTERCO introduced a SWaP optimized miniature range of 1-and 2mm-pitch PCB connectors for harsh environment military, avionics, space, industrial, oil and gas, and transportation applications at the 2017 International Paris Air Show.
Award News
Vishay Intertechnology named TTI its European Volume Distributor of the Year for 2016, as well as its European Volume Actives Distributor of the Year, and named Mouser Electronics its e-Commerce Distributor of the Year for Europe for the fifth consecutive year.
Schleuniger received the 2017 Best of Manchester Award in the Machining Manufacturer category from the Manchester Award Program, which honors local companies that enhance the positive image of small business through service to their customers and community.
Distribution News
Mouser Electronics now offers ITT Cannon's D-subminiature, Micro D-subminiature, DL, and Trident Series connectors.
TTI now offers wire and cable tubing services designed to save customers time and money. Services include cutting tubing to any millimeter length, as well as printing words or symbols on it, and re-spooling cable and wire onto smaller drums to suit customers' desired length (in meters).
Mouser Electronics now stocks Sliver internal cabled interconnects from TE Connectivity, which deliver improved performance, extended reach, and space and cost savings for data rate signals in a variety of data communication platforms.
Amphenol RF announced the addition of English Technical Sales as its Southern California manufacturer's representative.
PEI-Genesis opened a sales office in Tel Aviv, Israel on June 19. Israel ranked fifth among the most innovative countries in the Bloomberg Innovation Index, so expanding into this high-growth area provides new opportunities for both PEI-Genesis and Israel's Silicon Valley.
Mouser Electronics now offers a rich variety of PRECI-DIP's headers, sockets, spring-loaded connectors, and spring-loaded contact pins.
Partnership, Promotion, & Personnel News
Fischer Connectors is an official partner of the SolarStratos project, and will provide mission-critical connectivity for the solar-powered HB-SXA plane that will penetrate the stratosphere, reaching the edge of space, to demonstrate the potential of solar energy and explore new territories for the future of aviation.
Nicomatic and the ECA Group have teamed up to develop SmartCo, a user-friendly smart connector that combines reflectometry with communication using the new Orthogonal Multi-tone Time Domain Reflectometry method to deliver electrical testing solutions capable of detecting both hard and soft faults in civil and military aircraft, reducing downtime, and identifying appropriate preventative actions.
Master Electronics announced a strategic engagement with Tony Harris, founder of THINC B2B Holdings, who has over a decade of leadership in digital transformation and disruptive omnichannel marketing. Harris will serve as Chief Strategy and Digital Marketing Counsel, providing strategic direction across the full portfolio of companies, which includes Master Electronics, Onlinecomponents.com, and Electro Sonic in Canada.
WireMasters, Inc. acquired the German-based DANNEWITZ GmbH & Co (DKG) to establish the company's first warehouse location in Europe.
Bulgin published a new Industry Applications Brochure that highlights the most common design-ins and applications for its diverse line of connector solutions.
The ECIA welcomed eight companies to its roster of prominent electronic component distributors, suppliers, and manufacturers' reps: TSC America, Inc., Bulgin, Vimex International Corp., CR Magnetics, Inc., RFMW, C&D Electronics Inc., PIK Power Inc., and Bridge Marketing.
Lapp Group released a new interactive connector selector guide for its industrial circular, rectangular, and pin and sleeve offerings.
Standards News
CONEC's field-attachable M8x1 and M12x1 Series connectors are now UL-approved in accordance with UL 2238.
Esterline Connection Technologies – SOURIAU is bringing its electroplating process in line with the European REACH regulation and customer requirements.
IPC's Validation Services Program announced that Zentech Manufacturing, Inc. became the first company to be recertified to the IPC-J-STD-001 Space Addendum QML program.
Recently posted:
[related_posts limit="10″]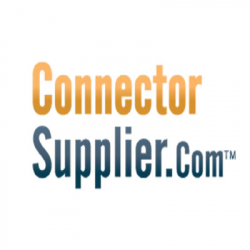 Latest posts by Connector Supplier
(see all)