Inside Connection: Bulgin
Bulgin – an Elektron Technology connectivity brand
The Big Picture:
"Bulgin is one of the industry's longest running success stories, designing and
manufacturing internationally recognized environmentally sealed connectors, fuseholders, and switches."

About the Company
Bulgin – an Elektron Technology connectivity brand, is one of the electronics industry's most established companies, with a proud heritage of product engineering. For more than 80 years, it has designed and manufactured a range of environmentally sealed electromechanical components for power connectivity and circuit protection, including battery holders, connectors, mains filters, fuseholders, indicators, and switches. Drawing on its expertise, flexibility, and innovation, Bulgin also provides customized functional modules that can substantially reduce development time and production costs for its customers.
At a Glance
Expertise in the design and manufacture of environmentally sealed connectors
Certified quality assurance processes, approved to ISO9001:2000 by BSI
Friendly, efficient customer service
Global distribution network
Notable Quotable:
"Many of our components have gained the status of industry standards. You don't achieve that kind of record by standing still – least of all today, when new  developments and challenges appear in the blink of an eye. Bulgin aims to stay ahead by continuing to offer new products in response to market needs."

Product Offering
Battery holders

High-quality battery holders for AA, AAA, C, D, PP3, and CR123 size batteries

Buccaneer connectors

IP66, IP68, and IP69K environmentally sealed circular connectors for harsh and hostile conditions

IEC connectors

Mains-rated inlet and outlet connectors to EN60 320

Polysnap connectors

Mains power inlet modules with snap-to-panel or flange-fixing options

Switches

Vandal-resistant security switches manufactured from high-grade stainless steel

General purpose connectors

3-, 4-, 6-, and 8-pole connectors in a wide variety of configurations

Mains filters

EMI mains filters designed to combat conducted mains-borne interference

Fuseholders

PCB, panel-mounting, and in-line fuseholders for 5 x 20mm and 6.3 x 32mm fuses

Indicators

Panel-mounting LED indicators in a choice of bezel styles, types of LEDs, and colors

Enclosures

Tough IP67-rated enclosures for electrical and electronic applications
Notable Achievement
Bulgin was the pioneer of IP68-rated connectors, providing secure, safe, and efficient environmental protection in the harshest environments.
Legacy Product
The rugged Buccaneer range of dust- and waterproof circular connectors provides a variety of environmentally sealed interfaces for harsh or hostile conditions, giving engineers and product designers the greatest possible flexibility in systems design.
The Buccaneer products find numerous applications either in external or internal environments. They are ideal for applications where ingress of dust and water must be avoided, and where ease of connection, space, and appearance are important considerations. This versatile range of IP66-, IP68-, and IP69K-rated circular connectors includes the miniature 400 Series; Mini, Standard, and 900 Series for power applications; and Ethernet, USB, Mini USB, SMB, and FireWire connections for data transfer.
Marquis Product
The all-new Buccaneer 6000 Series of waterproof power, signal, and data connectors features a unique and easy-to-use, patent-pending, push­pull locking system that offers a plug-and-play connection that is more intuitive and much faster than a traditional screwthread mechanism. The Buccaneer 6000 Series includes data (USB or Ethernet), signal, and power versions up to 16A/277V, and complements the popular screwthread Buccaneer range.
Available in fully interchangeable metal and plastic constructions, the body moldings and pin carriers have been specifically designed to create a robust interface while avoiding damage during coupling. This guarantees a correctly sealed connection — even where access is restricted. This latest addition to the popular Buccaneer range is designed to withstand the harshest environments, and meets IP66, IP68, and IP69K standards.

Markets
Bulgin products are everywhere and, despite their unassuming appearance and often hidden nature, they play a key role in an enormous variety of applications that present unique challenges and require outstanding performance and reliability. The broad range of applications includes:
Agricultural and horticultural
Broadcasting
Energy production
Factory automation
Food processing
Industrial machinery
Lighting
Marine
Safety testing
Specialist vehicles
Notable Quotable:
"It has never been sufficient simply to supply electronic components. Customers need assurance of quality at fair prices, good technical support, and fast, reliable delivery. They also want leading­edge products that enable them to launch exciting new applications on the market."
What's Next?
In an "always on" world, there is an increasing trend towards modular equipment design to allow on-site assembly or replacement of easily exchangeable parts. This approach helps to increase flexibility while reducing costs and downtime. Robust and easy-to-use connectors are vital to the reliability of modular equipment, making it more important than ever before to work with experienced and trusted suppliers. Bulgin's experience and advanced approach to design and development allow the company to get new products out fast – whether additions to its standard ranges or bespoke items for customers – helping engineers and product designers keep pace with the ever-changing needs of the market.
For more information about Bulgin products, please contact:
Elektron Technology, Woodland Road, Torquay, Devon, UKTQ2 7AY
Tel: +44 (0)1803 407700
Email: [email protected]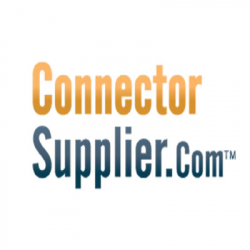 Latest posts by Connector Supplier
(see all)