Industry News: March 2018
Summary coverage of upcoming events and recent news from across the connector industry.
Industry News – March 2018
Event News
Samtec is promoting its optics solutions at the 2018 Open Compute Project (OCP) US Summit in San Jose, California, today and tomorrow, March 20–21.
TE Connectivity
is also exhibiting at OCP 2018, and will be promoting its new 48V busbar connectors and cable assemblies, Sliver card edge connectors and internal cable assemblies, STRADA Whisper card edge connectors and cable assemblies, 400GbE module form factors, and QSFP-DD, OSFP, copper cables, and microQSFP high-speed I/O solutions.
ITT Cannon will showcase its full line of soldier-worn interconnect solutions, including its newly released Nemesis II CBS 20+ Meters, Rock-in-Lock Latching Connector, and MKJ Clip Lock, at the 2018 AUSA ILW Global Force Symposium and Exposition, March 26–28 in Huntsville, Alabama.
The IWCS 2018 Symposium Committee has issued the Call for Papers for the IWCS 2018 Cable & Connectivity Symposium, which will take place October 14–17 in Providence, Rhode Island. Academic and industry professionals, including subject matter experts, application solutions providers, and product innovators in various cable and connectivity segments are encouraged to submit abstracts for papers. The abstract deadline is Friday, April 6.
HUBER+SUHER will exhibit new and existing building blocks for future-proof data centers, including its fiber management and Polatis all-optical switching solutions, at the NAB Show in Las Vegas, April 9–12.
ITT Cannon will exhibit at the 2018 Aircraft Interiors Expo in Hamburg Messe, Germany, April 10–12, where it will showcase its comprehensive portfolio of reliable interconnect solutions for avionics, cabin systems, and in-flight entertainment/connectivity systems, including lightweight and space-saving connectors for in-seat power, a full range of high-bandwidth copper and fiber optic solutions for high-speed data, and filtered connectors designed to meet today's shielding demands.
Heilind Electronics will host its fifth annual Tech Expo on April 19 in Beaverton, Oregon. The show will feature more than 65 vendors, including: Amphenol Aerospace, HARTING, Hirose, JAE, Molex, Omron, and TE Connectivity. Admission is free and registration is open.
HARTING will demonstrate its efficient fast charging technology on the Rinspeed "Snap" concept vehicle at Hannover Messe, April 23–27, in Hall 11, Stand C15.
The UK's newest embedded conference, Embedded Live 2018, has launched its call for papers and is accepting abstracts through Monday, April 30. The event will take place September 25–26, and will address four session themes: security and safety, agile for embedded, real-time operating systems, and quality and reliability. Papers should focus on business impact, user stories, or how-to guidelines.
The Women in Sensor Engineering (WISE) Program — a component of the 2018 Sensors Expo and Conference, which will take place June 26–28 in San Jose, California — is inviting women who are actively engaged in the sensor industry to register to attend, speak, and/or mentor attendees at the 2018 event.  
Award News
TTI announced the winners of its prestigious 2017 Supplier Excellence Awards, which recognize quality and performance measurements including: on-time delivery, receiving quality, customer-reported quality, administrative quality, operations and business systems, and sales and management support. Bourns, KEMET, KOA, Littelfuse, Murata, Nichicon, Phoenix Contact, TDK, and Vishay earned Platinum Awards, which honor five consecutive years of award recognition. KOA Speer Electronics earned the Diamond Award for the highest overall point achievement and the Best Quality Award, which honors the supplier who scored highest in each of the quality categories, for the eighth year in a row. AVX earned the Gold Award, Yageo earned the Silver Award, and, for the second time, KEMET earned the Global Operations Excellence Award, which recognizes the supplier who earned Supplier Excellence Awards in all three TTI regions — Americas, EMEA, and Asia — and scored the highest total points globally. Recipients will be honored at an award ceremony held at the TTI Executive Briefing Breakfast meeting at EDS 2018 in Las Vegas on Wednesday, May 16.
Wade McDaniel, vice president of solutions development and delivery at Avnet Velocity, Avnet's global supply chain solution innovation center, was named among the 2018 Pros to Know by Supply & Demand Chain Executive magazine.
Partnership, Promotion, & Personnel News
Mouser Electronics is sponsoring the Create the Future Design Contest, which challenges engineers and students worldwide to create the next great thing that benefits society and the economy. The grand prize winner will receive global recognition and a cash prize of $20,000. Entries must be submitted by 11:59pm ET on Monday, July 2.
Samtec
released a new video demonstration and explanation of the 400Gb/s IEEE Ethernet over Backplane Cable Assembly it first demonstrated at DesignCon 2018 along with Credo Semiconductors. The demonstration provides an ideal proof-of-concept for long-reach signals over cabled backplanes.  
Avnet and IDEMIA (formerly known as OT-Morpho) have joined forces to collaborate on the development of a new, future-proof cellular connectivity solution that meets the growing communication requirements for IoT and Industry 4.0 applications.
TTI hired Roger Raley as vice president of its new mil/aero business segment, which will provide customers, suppliers, and reps with specialized product expertise, in-depth market knowledge, and dedicated resources focused on satisfying the unique needs of this rapidly expanding market segment. Raley, who was most recently the director of global sales, supplier marketing, and asset management at Arrow/AE Petsche, brings 20 years of domestic and international distribution experience to the new role.
Megger raised a total of $20,300 for the Phoenix Children's Hospital Foundation at its annual Megger Distributor Golf Event.
Bulgin introduced The Connectivity Community, a central hub for engineers, designers, and creative to engage, interact, and share all things connected. The community features industry-based articles and an online forum where members can share their projects and challenge and ask Bulgin engineers for advice. Registration is free.
Distribution News 
Mouser Electronics recently expanded its portfolio of TE Connectivity products with the addition of several smart factory solutions, including: M12 PCB Railway Connectors, M12 PG Clamps, D-3000 First Mate Last Break (FMLB) Connectors, and Industrial RJ45 Jacks with Integrated Magnetics.
Newark element14 is helping KidsCode Jeunesse — a bilingual, Canadian, non-profit organization helping to build long-term, sustainable, digital skill communities for children in every province and territory across the country — roll out 100,000 BBC micro:bits to support the country's CanCode initiative. Newark element14 is the sole distributer of micro:bits in Canada and has an exclusive contract with The Micro:bit Educational Foundation for the manufacture of micro:bits through its parent company, Premier Farnell.
TTI, Inc. now offers its portfolio of JAE interconnect products across the EMEA region, in addition to Germany, Austria, and Switzerland. 
Heilind Electronics has expanded its selection of industrial interconnects with the addition of HARTING's D-subminiature connectors and accessories, which are commonly used for cable-to-board connectivity in communication, data, and fieldbus applications.
Premier Farnell announced a new global franchise agreement with Amphenol SV Microwave, which will enhance Newark element14's RF connector, adapter, and cable assembly product ranges to include higher frequency microwave bands up to 100GHz.
TTI
expanded its portfolio of TE Connectivity products with the addition of the new Dynamic Series wire-to-board, wire-to-panel, and wire-to-wire connectors, which provide high-performance and enhanced design flexibility in demanding, high-density signal and power applications.
Facility News 
HARTING is planning a three-fold personnel expansion at its Silao, Mexico manufacturing facility, which would grow from roughly 50 to 200 employees.
 

Associations, Standards, and Certifications News 
Harwin has appointed Ottowa-based regulatory software and services firm, Assent Compliance, to further strengthen its corporate social responsibility and ensure that all due diligence measures are taken when sourcing raw materials. Initially, the Assent team will help carry out any required investigations across Harwin's global network of suppliers with regard to the RoHS and REACH environmental directives and regulations affecting conflict minerals. Over time, their work is expected to expand to include research into anti-slavery/human rights abuses, future updates to the list of conflict minerals, and more.
IPC — Association Connecting Electronics Industries® released the January 2018 results of its North American PCB Statistical Program. Both sales and orders were up year-over-year in January. Due to continued strong order growth in January, the book-to-bill ratio climbed to a 12-year high of 1.16. Total North American PCB shipments in January were up 9.8% compared to the same month last year, but decreased by 8.5% compared to the previous month. PCB bookings in January grew 25.3% year-over-year, but were down 13.9% compared to the previous month. 
Peerless Electronics Inc., a solutions provider and distributor of electromechanical, passive, and interconnect products, has joined The Electronics Representatives Association (ERA) as its latest distributor member.
IPC bestowed its highest corporate honors on two member companies: Rockwell Collins and Northrop Grumman Corporation. Rockwell Collins received the Stan Plzak Corporate Recognition Award in recognition of its contributions to the electronics industry while supporting IPC technical and/or management programs. Northrop Grumman received the Peter Sarmanian Corporate Recognition Award for its support of IPC through participation in technical and management programs while providing leadership for the PCB industry.
IPC appointed Chris Mitchell as its new vice president of global government relations.
Recently posted:
[related_posts limit="10″]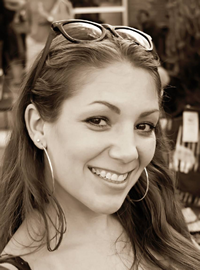 Latest posts by Christine Stieglitz
(see all)