Industry Insider: Chuck Delph of Avnet
An industry insider is someone who advances the connector industry through his or her involvement in technology innovations, product development, or innovative sales channel solutions. We're spotlighting Chuck Delph of Avnet this time, for his commitment to his team and his customers.
Name: Chuck Delph
Company name and location: Avnet Inc., Phoenix, Ariz.
Current position: Senior Vice President of Sales, Avnet Electronics Marketing Americas
Previous industry positions:
McFadden Sales and Marketing (Dublin, Ohio): account representative
Kent Electronics (IP&E specialty distributor acquired by Avnet in 2001): account manager, district manager
Avnet: regional manager and area director
Industry affiliations or organizations: EDS Board of Directors
What accomplishments make you most proud? I'm proud every time our team sets out to accomplish something and makes it happen. For example, when I was based in Florida, the team wanted to host a golf tournament. That kind of event requires a significant investment in money and resources. They had to earn it. So, I set goals for them and they worked hard to reach them. When they made it, it was really quite a victory.
First job: Inside sales at Service Supply Co. in Indianapolis, Ind.
Favorite website: Yahoo
The last book you read: The Present: The Gift That Makes You Happier and More Successful at Work and in Life, Today! by Spencer Johnson
Why did you choose this industry for your profession? I think it chose me. I was 20 years old at the time and I was very interested in getting into field sales. The company I worked for was Kent, which was a distributor that specialized in IP&E; it was later acquired by Avnet.
If I knew then what I know now, I would have: Listened to my mother.
The best advice anyone ever gave me was: Be yourself.
What trend in the industry is affecting your job and what would you like to do about it? Lack of growth. The Americas market is flat right now, and we'd like to be in a position where we can create value and adjacency opportunities in markets or technologies to spur growth. Avnet was built on a foundation of IP&E — and that's where my career started — so we have a strong legacy in the market. We have built on this foundation into active components to offer a complete solution for customers, and we are looking forward to additional growth opportunities as the market rebounds in the future.
One last thought: With Avnet's history and background in IP&E, we can break down a lot of barriers with customers and suppliers. There's a perception that IP&E is less "sexy" than the semiconductor side of the business. That's not true. There's tremendous innovation in IP&E, and I am quite proud of our work there and my career background in that area.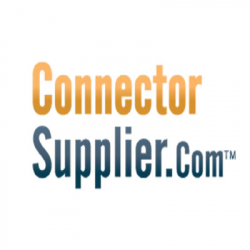 Latest posts by Connector Supplier
(see all)