TE Debuts Subminiature Connector
July 3, 2012
TE Connectivity recently released its Amplimite Ultra-Lite D-Subminiature connector, which it says is 15-20% lighter than its brass counterparts, offering a weight-saving solution for space applications Including satellites and launch vehicles.
Amplimite Ultra-Lite connectors deliver a 10-20dB improvement in EMI performance and meet the requirements for M24308. The non-magnetic connector features a one-piece lighter weight aluminum shell. The connector is intermateable with other D-Subminiature connectors, comes in shell sizes 1-6 and is offered in both standard- and high-density configurations.
The connector has a temperature range of -55°C to 125 C°, and is available in vertical and right-angle PCB mount versions. Crimp snap contacts speed wire termination and the connectors incorporate additional features for ease of assembly. Combination connectors with both power and signal contacts are also available, as is a rear grommet for strain relief.
Visit TE online.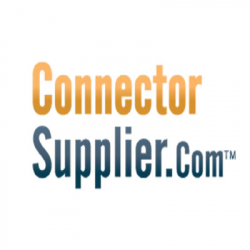 Latest posts by Connector Supplier
(see all)