Fujitsu Stacking Connector Assures Reliability in High-Vibration Environments
Fujitsu Stacking Connector
Fujitsu Components America Inc. released a 0.8mm pitch stacking connector designed to maintain a secure board-to-board connection in rugged industrial environments.
The FCN-280 plug and socket features a 2.0mm contact-wipe mating length that assures high reliability against dust, vibration, and shock. When properly mated, the locking mechanism provides both tactile and audible feedback. Additionally, the connector face is polarized to prevent incorrect insertion.
The surface-mount FCN-280 series has a stackable height of 18mm and is available with 30, 40, or 60 poles. Contacts employ Fujitsu's PAGOS plating, which resists corrosion and abrasion from environmental factors and repeated insertions/withdrawals.
Specifications include a -55ºC to +85ºC operating range, 0.5A allowable input current, and a 0.45mohm (10mA, 20mVDC) maximum contact resistance. Connectors ship with suction tape and mounting brackets, making them compatible with either automatic or manual mounting processes.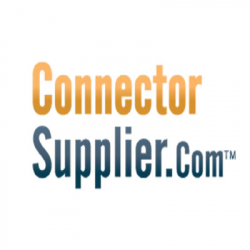 Latest posts by Connector Supplier
(see all)