Ethernet Cable Connector Products
This week's product roundup highlights Ethernet cable connector solutions from leading suppliers.
Ethernet Cable Connector Products
Kensington Electronics
stocks Stewart Connector's S-RJFTV Series RJ45 D38999 connectors. Based on the rugged D38999 shell, these high-performance RJ45 connectors provide reliable Ethernet connectivity in harsh-environment military, railway, oil and gas, and renewable energy applications. Available in the industry's smallest shell sizes, 17 and 19, with a variety of metals and platings and four different keyways, the series delivers data transmission speeds up to 1G Base-T Ethernet and high-performance connectivity up to 100MHz. The connectors also feature EMI protection with shielded cable, are sealed to IP68, and are rated for a minimum of 500 mating cycles.
Amphenol ICC
's broad range of I/O registered jack (RJ) connectors are designed to satisfy increasing demands for faster speeds and greater bandwidth in communications, data, industrial, instrumentation, and medical applications including VoIP networks, Ethernet networks, and wireless local area networks (WLANs). These high-performance connectors meet Cat 5E, Cat 6, and Cat 6A performance levels per EIA-568-C.2 without external assistance, allow users to easily upgrade from one category to another, are compatible with PoE and PoE+, and are RoHS and IEC 60603-7 compliant. The RJ connector line is available in right-angle and vertical single-port and multiport configurations and with various LED options.
Weidmuller
's IP20 DIN rail outlets for 10Mbit to 10Gbit Industrial Ethernet applications have a field-attachable RJ45 module design according to IEC 60602-7-51, are compatible with Cat 5 and Cat 6A cable and with PoE and PoE+ per IEEE 802.3af, are rated for operating temperatures spanning -40°C to 70°C, and are RoHS and REACH compliant. The range is quick and easy to assemble, requiring less than 10 simple steps that can be completed in less than two minutes, and features STEADYTEC® technology, which ensures high-reliability performance in extreme environments, rugged resistance to shock, vibration, and other mechanical forces, design flexibility, modularity, and compliance with global norms and standards. The modules are also available with pre-assembled cables, which are sold by the meter, and a comprehensive range of related products and accessories.
ERNI
's rugged M12 X-Code Gigabit Ethernet (GbE) connectors facilitate reliable high-speed data transfer in 10GbE industrial data communications applications, including IP cameras, public transport and railway infrastructure, broadcasting systems, industrial machinery and process equipment, and automated packaging and encoder solutions. The eight-pin connectors are compatible with RJ45 network cabling, feature an X-coded interface per IEC 61076-2-109, and exhibit attractive EMC characteristics supported by 360° shielding, as well as shield-to-PCB and shield-to-panel conductor features. The IP65/67-rated series can also withstand a test voltage of at least 1.5kVAC, per IEEE requirements, and has a clearance and creepage distance of at least 1.6mm. The female PCB connector and screw-locking panel mount coupler form a two-part, rugged I/O system with space-saving capabilities and a proven SMT termination design, and are compatible with automatic assembly.
Stewart Connector
's compact 60300 Series Jacks are designed for use in 2.5G, 5G, and 10G Ethernet applications where PCB space is at a premium. These connectors are some of the only RJ45 connectors on the market today with the electrical performance characteristics required to deliver 10G Base-T Ethernet signals, and are also capable of performing in 2.5G and 5G Base-T devices, which are designed to operate over existing structured cabling systems. The range has a unique contact especially designed to address crosstalk and return loss issues common to RJ45 connectors in high-frequency applications and a compact, robust form factor with the smallest footprint available. It is available in 45°, 90°, and 180° shielded and unshielded versions that are compatible for use in PoE applications with 15–100 W power requirements and is IR reflow compatible and RoHS compliant.
TE Connectivity
's Sliver internal cabled interconnects provide extremely flexible, high-density internal I/O solutions that are robust, cost-effective, and capable of reaching speeds up to 25Gb/s with the use of TE high-speed cable. The series simplifies designs and helps lower overall costs by eliminating the need for re-timers and costlier, lower-loss PCB materials; features a 0.6mm contact pitch to help enable downsizing, a robust metal housing on the connector cage to help withstand cable pull, and an active latch on the housing for additional connection security; and can be used across many applications, data rates, and protocols, including: PCI express, SAS, and Ethernet. It also offers several interconnectivity options, including: chip-to-chip, board-to-board, chip-to-front panel I/O, and high-speed card edge, and can be extended in increments of eight differential signal pairs for convenient and efficient pin configurations.
Mouser Electronics
stocks Amphenol Aerospace Octonet Contacts, which feature eight strategically spaced inner contacts that form four 100Ω matched impedance differential pairs with 360° shielding. Designed for high-speed, 10G Ethernet applications in commercial avionics and military aerospace systems, the MIL-DTL-38999 Series III range meets CAT 6A specifications, supports 24–26AWG wire, and is available with size eight crimp terminations or PC tails. Compatible with existing size eight Quadrax cavities, the range also offers excellent crosstalk performance and is rated for 500 mating cycles.
Hirose
's ix Industrial Series connectors combine a small, robust design with high-speed data transmission capabilities and a newly added IDC plug assembly that decreases customer installation time by up to 50% due to the reduction in wire stripping, twisting, and soldering. Designed to facilitate significant size reductions in smart manufacturing equipment — including industrial machine vision modules, factory automation controllers, industrial robotics, programmable logic controllers, security systems, servo amps, servers, and robotics — the series reduces installation space by up to 75% compared to RJ45 solutions and up to 28% compared to competing snap-in I/O connectors, features optimized EMI/ESD shielding for safe and secure data transmission up to 10Gb/s over Cat 5E and Cat 6A cabling, and is compliant with IEC PAS 61076-3-124. Currently available in an upright, right-angle version with maximum dimension of 22.9mm x 8.4mm x 14.3mm, the receptacles can be mounted in parallel with a pitch distance of only 10mm, which is particularly beneficial when multiple connectors are positioned on a single PCB side-by-side. The series is rated for 1.5A per pin, 30VAC, operating temperatures spanning -40°C to +80°C, and more than 5,000 mating cycles, and supports THR soldering as a substitute to manual soldering, which contributes to high PCB retention force.
CONEC
's SuperCon® Series hybrid power and signal connectors reduce both the time and cost associated with cabling, installation, and maintenance by enabling decentralized wiring chains with or without daisy-chain topology in applications including motors, servo drives, and linear units and drives. Currently available in three application-optimized sizes: B12, B17, and B23, with a variety of pin-counts, permitted voltages, and sockets for front- and back-panel mounting, the rugged, IP67-rated series features a bayonet locking mechanism for safe, secure connections, a fully shielded (360°) data core designed for AWG22 industrial Ethernet CAT 5 cabling, and a minimum of two different codings per pin layout, each marked by color-coded rings to prevent mismating.
Interested in a specific market? Click a market below for current articles and news.
Automotive, Consumer, Industrial, Medical, Mil/Aero, Datacom/Telecom, and Transportation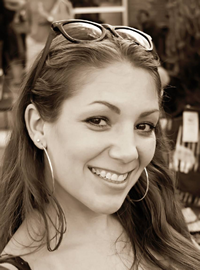 Latest posts by Christine Stieglitz
(see all)