2013 Connector Industry Performance and Forecast
Industry sales were $35,428 million for nine months of 2013, growing +2.2% over the same period in 2012. The industry achieved growth in each quarter, increasing +1.2% in Q1, +1.8% in Q2, and +3.6% in Q3. We believe 4Q13 will be even better, growing +4.2%.
We project full-year 2013 growth of +2.7% to a value of $48,889 million. Sales have been soft all year but we are seeing a steady improvement over the past three quarters.
Sales performance by region can be seen in the table below. Japan's performance is poor and unlikely to improve dramatically in the short term. All other regions are performing reasonably well except China, up only +2.5% year-to-date. China has been the growth engine for connectors in the past. A solid improvement in China business conditions is needed for connectors to have sustainable growth.
The following table provides year-to-date sales performance by geographic region.
You will note that North America, Europe, and Asia are all growing in mid-single digits, while China is up only +2.5%. Japan is down a very significant -15.8%.
The following table provides our 2013 forecast by region of the world. Japan will need a very good Q4 if sales results of -9.1% are to be achieved.
Growth in 3Q13 was encouraging. It reinforces our belief that the growth will continue in Q4. The growth, however, will occur differently by region. The following are some factors supporting second-half growth:
Europe's performance continues to improve, as does its economy. Spain had growth in the third quarter for the first time in two years, an indication that more of Southern Europe may be pulling out of recession. Europe's 2013 results are a function of very easy comparisons to 2012 and an improving economy.
TE Connectivity, Amphenol, and Molex all project single-digit growth in Q4.
China's economy expanded in the third quarter and its connector industry performance is improving.
The US government shutdown issues are over for the short term and will not have significant impact on economic growth in 4Q13.
Japan's connector industry performance continues to deteriorate and is a decided problem for industry growth in the longer term.
The United States housing market continues to improve, interest rates remain low, unemployment rates are decreasing, and the Federal Reserve continues an easy money policy — all good signs for a reasonably good fourth quarter.
The second half of the year has historically generated more connector sales than the first half of the year. The fourth quarter is often the strongest quarter in the year.
In our opinion, all signs point to growth in 4Q13.
---
No part of this article may be used without the permission of Bishop & Associates Inc.If you would like to receive additional news about the connector industry, 

register here

. You may also contact us at 

[email protected]

 or by calling 630.443.2702.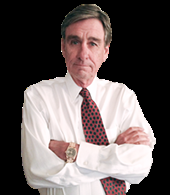 Latest posts by Ron Bishop
(see all)