Binder M12 Panel-Mount Connectors with Color-Coded Contact Inserts
Binder M12 Panel-Mount Connectors with Color-Coded Contact Inserts
Binder-USA released color-coded versions of the Series 713 and 763 M12 panel-mount connectors. These versions reduce the possibility of cross-mating connectors when multiple M12 connectors are used nearby. The M12 connectors are commonly used in industrial automation technology.
The M12 panel-mount receptacles are available in six different colors, including purple, orange, yellow, green, red, and blue. The A-coded male and female front-mount connectors with four and five pins are available immediately in all six colors. The connectors have 24 AWG wires pre-attached with a standard wire length of 200mm. Custom wire lengths are possible, if required by the customer. The connectors are IP67-rated when fully mated.
If requested, B- and D-coded versions with wires, different housings, and dip-solder contacts can be supplied. Initially, a minimum order quantity of 50 pieces is required.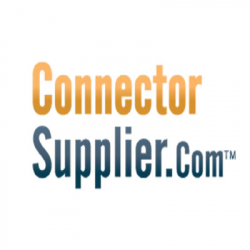 Latest posts by Connector Supplier
(see all)