Quick And Easy European Access To Comprehensive Interconnect Portfolio
Avnet Abacus has partnered with Samtec for Quick And Easy European Access To Comprehensive Interconnect Portfolio
Avnet Abacus has partnered with Samtec to offer a drop shipment service on the complete range of Samtec interconnect products, which features high-speed, micro-pitch, and rugged/power connectors used in board-to-board, cable-to-board, and panel and I/O applications. This enhanced service provides significant time-saving benefits to customers placing orders through Avnet Abacus, with the goods delivered direct from the manufacturer, and is initially available to customers across Continental Europe. The introduction of drop shipments on the Samtec range takes advantage of the manufacturer's industry-leading "Sudden Service" capability and recognized shortest lead times in the industry.
"With Avnet Abacus' strong support network and the combined service excellence of our two companies, the commencement of a drop shipment service on our range will add considerable value for our customers throughout Europe, who will experience a fast, smooth, and highly efficient process from product selection right through to the point of delivery," said Alan McLean, European director, Samtec.
"Our customers face a daily challenge to reduce the time to market in an increasingly competitive environment," said Alan Jermyn, vice president, marketing, Avnet Abacus. "This innovative drop shipment method which we have implemented with Samtec will have a positive impact, not only on our customers who are able to bring design and manufacturing to fruition more quickly through shorter delivery times, but also on the environment as we jointly cut our carbon footprint by transporting products over far fewer freight miles."
Copyright (C) 2013 LexisNexis, a division of Reed Elsevier Inc. All Rights Reserved.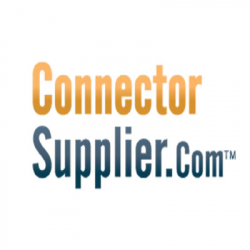 Latest posts by Connector Supplier
(see all)