ASI High-Current, Low-Cost Pluggable Terminal Blocks
ASI High-Current, Low-Cost Pluggable Terminal Blocks
Automation Systems Interconnect (ASI) introduced a complete line of high-current, low-cost pluggable printed circuit board terminal blocks. These special pluggable CUF and CUM terminal blocks are a great choice for the appliance industry because they have been tooled in high volume, thereby making them extremely cost-effective. Even while reducing costs, the exceptional design still provides for a wide wire range and current capacity as high as 18 amps.
The unique, divisible molding design allows ASI or the customer to cut the standard 36-position header or plug to any number of circuits. If you use multiple sizes, this could significantly reduce your inventory and increase your purchasing volume, thereby lowering your overall costs.
The connector plug and the header feature a molded-in polarization feature, which allows for the mating and un-mating in the proper position, which eliminates the possibility of turning the plug in the opposite direction.  The innovative header and plug design allows for the plug to be plugged to the same PCB header in either the vertical or horizontal position, depending on the application. In addition, keying accessories are available that allow for the plug and header to be keyed so that your customer cannot mate the plug to the incorrect same-size header.
The plug and the header have been UL-approved. They have also been approved by all European standards, making them acceptable throughout the US, Canada, and Europe. In order to attain the highest flammability rating by UL, these terminal blocks have been molded out of a UL 94V0 material. The wiring connection to the plug uses the rising-cage clamp design and has a rating of 12 AWG to 24 AWG with a much larger wiring opening than other economy models.
ASI is the first company to offer complete e-commerce capability for high-quality printed circuit board terminal blocks. The data sheets, technical specifications, and pricing and availability information can be found on the ASI website.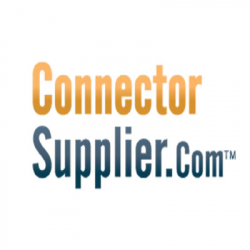 Latest posts by Connector Supplier
(see all)