Samtec Razor Beam LP Low-Profile System Maximizes Board Stacking Capabilities
Samtec Razor Beam LP Low-Profile System Maximizes Board Stacking Capabilities
Samtec's line of Razor Beam interconnects includes a new ultra low-profile, micro-pitch system ideal for high-speed performance in space-saving applications. The new Razor Beam LP low-profile socket and terminal strips (SSH/STH Series) achieve a low 2.00mm stack height with surface-mount termination to the board, while 2.50mm and 3.00mm stack heights are currently being designed. This 0.50mm (.0197") pitch interconnect system features contacts designed for micro-pitch and low-profile interfaces.
This system features a double-row, slim-body design for increased PCB board space savings with 20, 40, and 60 total pin counts, with 80 and 100 pin counts in development. Weld tabs are optional for easy board processing as well as for more rugged applications.
Razor Beam LP products also include a low-profile, ultra-fine 0.40mm (.0157") pitch system (SS4/ST4 Series) with stack heights from 4mm to 6mm. The socket and terminal strips feature up to 100 positions on a double-row, extra-narrow body design for PCB real estate savings.
The Razor Beam family of interconnects includes micro rugged hermaphroditic interfaces for high-speed/high-density applications. These self-mating systems reduce inventory costs and are available in a variety of pitches and lead styles for increased flexibility. The slim row-to-row design is available on 0.50mm (.0197") pitch (LSHM Series), 0.635mm (.250") pitch (LSS Series), and 0.80mm (.0315") pitch (LSEM Series) systems for parallel, perpendicular, and coplanar applications.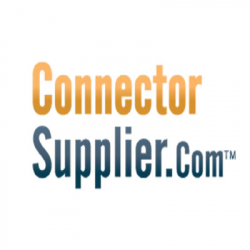 Latest posts by Connector Supplier
(see all)