Harwin HotShoe Fast-Mate, Reliable Connector Family Now Rated to IP68
Harwin HotShoe Fast-Mate, Reliable Connector Family Now Rated to IP68
Harwin launched an IP68-rated version of its HotShoe connector technology, which enables rapid and simple connection.
Available in standard 8-, 12-, and 16-way versions, HotShoe connectors employ spring-loaded contacts which maintain a positive contact force against the mating half of the connector, ensuring reliable connection even under the most demanding conditions. HotShoe connectors have always provided a high degree of resistance to dust, water, and chemical ingress. The new IP68 versions are also dust-tight and provide protection against total and continuous submersion in water to a depth of 1.5 meters for two hours.
Fabricated using highly durable plastics, HotShoe connectors are very robust, ensuring continued reliability throughout a product's entire lifecycle. HotShoe connectors are suitable for harsh environment applications and use in portable equipment where separate battery modules are used, for data transfer docking stations, and for battery charging and data communications equipment. Other applications include thermal imaging cameras, in-vehicle detachable equipment, and hand-held scanners.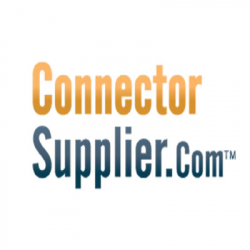 Latest posts by Connector Supplier
(see all)