Samtec's Eye Speed Sealed I/O Cable System
Samtec's Eye Speed Sealed I/O Cable System
Samtec has expanded its line of high-speed I/O interfaces to include a new rugged version of the Eye Speed Sealed I/O Cable System for reliable performance in panel-to-panel applications and harsh environments. The system features Samtec's Edge Rate contact system for superior signal integrity performance and is IP68-rated for protection against water and dust. The Eye Speed system supports several industry standard protocols, including SAS, SATA, Fiber Channel, Ethernet, PCIe, and InfiniBand.
The rugged Eye Speed Sealed I/O RCH Series is available in one-, two-, and three-meter cable lengths of 32 AWG low-skew pair cable with 100-ohm differential pair signal routing, 28 AWG cable for power lines, and a flexible 1.00" (25.4 mm) bend radius. This cable assembly mates with a right-angle PCB connector and cage (ERI8 and RPBH Series) on a compact 0.80 mm (.0315") pitch for minimal PCB board space. This two-piece system allows for high cycles and features a positive latching system with audible click for heavy-duty handling.
The sealed cable assembly with PCB connector achieves superior performance and ruggedness primarily by using the Edge Rate contact system designed with a smooth, broad, milled mating surface for increased wear life. The metal-to-metal contact is more reliable than paddle card-style interfaces, thus the system boasts excellent impedance matching, reduced broadside coupling and crosstalk, as well as low insertion and withdrawal forces.
---
Additional products featured in Cable Cable Assembly Supplier news on January 15, 2013: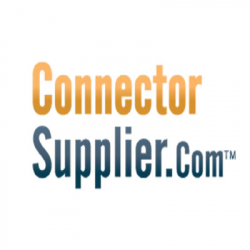 Latest posts by Connector Supplier
(see all)