Samtec One-Piece Interfaces for Rugged and High Cycle Application Needs
Samtec One-Piece Interfaces for Rugged and High Cycle Application Needs
Samtec One-Piece Interfaces provide high performance with increased design flexibility ideal for almost any application. Rugged products are available with screw mount and other mechanical hold-down options for high shock and vibration applications, as well as optional alignment pins on both top and bottom for precise placement.
Micro 1.00mm (.03937") pitch One Piece Interfaces are available in a 1.65mm (.065") low-profile version with up to 30 contacts on a single row (SEI Series). A choice of 3mm, 6mm, and 10mm elevated stack heights are available on a 1.00mm (.03937") pitch single or double row interface (FSI Series) with up to 100 total contacts.
A high-density one-piece array (GFZ Series) is available with up to 900 dual compression contacts on a 1.27mm (.050") pitch and a choice of 1.65mm or 3mm low-profile stack heights. This interface is ideal for board stacking, module-to-board, and LGA interfaces.
One-Piece Interfaces on a 2.54mm (.100") pitch are available in vertical or right-angle orientations for signal or power applications. The vertical interface (SIB Series) has a stack height of 3.81mm with up to 30 contacts and optional locking clips. Up to 15 contacts are available on the right-angle interface (SIR1 Series). Additionally, Samtec offers a 1.27mm (.050") pitch interface (SIBF Series) with large 1mm contact deflection on 5, 10, 20, or 25 contacts and a 3mm stack height.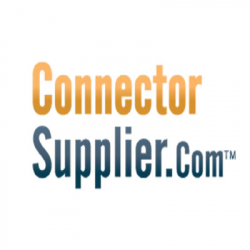 Latest posts by Connector Supplier
(see all)