Ultraminiature Connector Products
This week's product roundup highlights some of the most compact, capable, and lightweight connectors and cable assemblies responsible for enabling the reliable transmission of high-speed data and digital audio/visual signals in an ever-expanding range of applications spanning warfare to web browsing.
Ultraminiature Connector Products

TE Connectivity's CeeLok FAS-T rugged, nanominiature circular I/O connectors occupy less than 9.5mm of panel space, deliver 10Gb/s Ethernet connectivity, and feature a lightweight, ergonomic design with a proven, noise-cancelling T-shaped pin pattern that minimizes crosstalk, making them ideal for high-speed, harsh-environment military, commercial aerospace, and marine/offshore applications, including: weapons, ground support systems, UAVs, soldier-worn systems, avionics, instrumentation, and downhole telemetry tools. The rugged, eight-position connectors are available in board-mount and cable-applied versions with quick-disconnect push-pull or threaded coupling options and corrosion-resistant nickel-plated aluminum or stainless steel housings. Factory terminated cable assemblies feature 30AWG TurboTwin cable.
Amphenol ICC
's high-speed FPC connectors support data rates up to 10Gb/s and feature a compact design with a 0.3mm pitch and an in-line layout, which makes them especially well suited for use in space-constrained tablet, notebook PC, Ultrabook, and high-definition display applications. Compliant with USB 3.1/3.0, PCIe 3.0, SATA 3.0, DisplayPort, and MIPI M-Phy standards, these flexible, zero-insertion-force (ZIF), 40-position connectors also feature a back-flip actuator with a locking mechanism for robust FPC retention, stubless signal contacts designed to maintain high signal integrity, and a simple, efficient 90Ω design that supports 85Ω, 90Ω, and 100Ω applications.
Hirose
's BM29 Series miniature board-to-FPC connectors deliver 10Gb/s transmission rates in a space-saving design that enhances design flexibility and enables the miniaturization of myriad portable devices, including: IoT, medical, consumer, inventory control, and point-of-sale equipment. The series features a 0.35mm pitch, a 0.6mm stacking height, and a 1.5mm depth; a positive latching mechanism that ensures secure mating with a clear, tactile click and provides robust resistance against intense vibration and drop impacts; and metal guide ribs that prevent housing damage resulting from improper mating. Currently available in two-position models (with six- and 10-position models under development), the series is rated for: 30VAC/DC, up to 3A per pin for power contacts and 0.3A per pin for signal contacts, 30mΩ maximum power contact resistance, 100mΩ maximum signal contact resistance, 1000MΩ minimum insulation resistance, and operating temperatures spanning -40ºC to +85ºC.
Smiths Interconnect
's ultraminiature NDLTriax connectors are offered in threaded (NDL-T) and quick-disconnect (NDL-Q) versions with straight and right-angle cable- and PCB-mount configurations, and both in-series and between-series adapters. Tested to MIL-STD-202 for corrosion, shock, vibration, and thermal shock performance, and rated for a minimum of 1,000 mating and unmating cycles, a maximum of 2A, and operating temperatures spanning -65ºC to +165ºC, the series is ideal for use in data-bus and video interconnect systems employed in space, medical, industrial, defense, commercial aviation, and alternative energy applications. The series' cable-mount connectors are designed for numerous low-loss twinaxial cables and concentric triaxial cables available in a variety of impedance values and designed for all types of data-bus and video interconnect systems, including: MIL-STD-1553B, ARINC 429, 100Base-T, Ethernet, high-speed HOTLink, and Fibre Channel.
Cinch Connectivity Solutions
' Johnson line of UMC ultraminiature coaxial connectors and cable assemblies deliver high-quality, cost-effective, snap-on connections with DC to 6GHz performance, allowing engineers to achieve excellent price/performance ratios in a wide range of high-frequency applications, including: smartphones, GPS, wireless LANs, Bluetooth devices, electronic measuring instruments, and GPSs. The ultralow-profile cable plugs and jack receptacles offer maximum mated heights of 2.0mm and 2.5mm, feature gold-plated contacts and bodies, and mate with Hirose's U.FL Series connectors. The full product line includes UMC, UMC to SMA, and UMC to UMC connectors, and R/A plug to R/A cable assemblies on 0.81mm, 1.13mm, 1.32mm, and 1.37mm cables. In-series UMC adapters are also available to support testing requirements.
Samtec
's LSEM, LSHM, and LSS Series high-density, high-speed Razor Beam™ ultraminiature interconnects feature rugged, but cost-effective blade-and-beam-style hermaphroditic interfaces that help reduce inventory costs and are available in a variety of pitches and lead styles for improved design flexibility. Options include: 0.5mm, 0.635mm, and 0.8mm pitch heights, 10 stack heights spanning 5–12mm, vertical and right angle orientations, up to 100 contacts, various lead styles, and optional shielding. The series also feature undercut retention notches that produce an audible click when mated and increase mating and unmating forces by approximately four to six times when compared to typical micro-pitch connectors. Additionally, LSHM Series connectors feature metal weld tabs that increase the mechanical strength of the part on the board and, for applications that demand even finer pitches, lower stack heights, and slimmer housings for additional PCB space savings, Razor Beam LP interconnects offer 0.4mm and 0.5mm pitches and stack heights down to 2mm.
ERNI
's miniature, dual-row, 0.8mm pitch MicroCon Series board-to-board connectors feature unique, double-sided female spring contacts and reinforced sidewalls that deliver robust, high-reliability performance and support up to 2.3A per contact and up to 3Gb/s data rates. The series also offers polarization and blind mate guidance to ensure secure mating alignments with ±0.7mm misalignment tolerance, and is available with up to 100 positions in right-angle (90°), coplanar, and parallel/mezzanine orientations with mated heights spanning 5–20mm. Ideal applications for the series include: industrial automation, medical, military, aerospace, and more.
AirBorn
's N-Series Nano cable connectors feature high-density 0.025″ contact spacing, meet MIL-DTL-32139 requirements, offer an expanded range of sizes spanning 9–91 contacts, and are available with plated through-hole and surface-mount terminations for board-mounted applications and pre-wired connectors for harness applications. Suitable for use in aerospace, medical, manufacturing, instrumentation, storage and networking, space exploration, and energy applications, the series also features high-quality plated aluminum, stainless steel, or titanium shells, and is available with turnkey custom harness assemblies and fully configured and tested harnesses especially designed to meet demanding performance requirements.
Bel Magnetic Solutions
' MagJack® low-profile, mid-plane-mounted integrated connector modules (ICMs) combine compact form factor Ethernet magnetics with reliable high-speed data transmission rates ranging from 10/100Base-T to 10GBase-T to satisfy the demands of networking and telecommunications applications, including: slim devices, next-generation servers and storage equipment, laptop computers, half-U chassis, and mezzanine cards. The entire line of RJ45 connectors is IEEE802.3 compliant and meets all TIA 1096 RJ45 requirements as well.
BTC Electronics
offers the smallest coaxial connectors available for pico coaxial cables: MicroCom Circular Connectors from Comtronic. Designed to enable simple, rapid, and economical assembly in harsh-environment applications, including aircraft applications with an overall diameter of 1.20mm, these ultra-miniature, high-reliability connectors feature extremely robust EMC shielding, can withstand high mechanical forces, and require only a single operation to attach the connector and cable. With the simple crimping of the cable, the separation force between the connector and cable approaches the average breaking strength of the shield.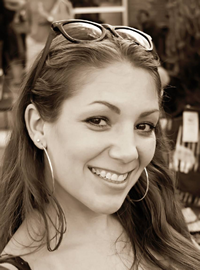 Latest posts by Christine Stieglitz
(see all)