The State of the Connector Industry
The EDS Leadership Summit in Las Vegas was cancelled due to COVID-19. But TTI Inc. gave its traditional presentation online, reviewing the state of the industry and previewing the headwinds and opportunities that are heading our way.
The 2020 DesignCon event was the last time the industry was able to gather in a normal fashion — sharing knowledge, seeing new products, and meeting each other in person. At that show, the coronavirus was just beginning to make an impact on the electronics industry, with manufacturing facilities closing in China and component suppliers feeling the pinch of supply chain disruptions. Since then, we've seen the cancellation of nearly every major industry gathering, including CES, electronica, and Hannover Messe. Others, like the International Microwave Symposium, converted to a hybrid model. DesignCon 2021 moved to a new date and new location, but due to the resurging delta variant, many companies and attendees sat that show out. The 2021 EDS Leadership Summit also attempted to outlast the virus, setting a later date than its traditional April event, but ultimately the organizers cancelled this important distributor gathering as well. EDS 2022 is scheduled for May 10-13, 2022.
Despite the disruption to events, the connector industry has continued to supply OEMs with innovative connectivity solutions. Suppliers and distributors managed supply chain challenges, connected with customers using digital tools, and assisted in efforts to aid businesses and health care providers during the pandemic. That would have given attendees plenty to talk about at EDS, and some companies decided to carry on with their planned presentations, turning them into digital events. Walter Tobin, CEO of Electronics Representatives Association (ERA), gave a special EDS version of its weekly Water Cooler presentation called EDS is Cancelled: What Now? Mike Walker, VP of sales for Allied Electronics & Automation, joined Tobin for a discussion of ways suppliers and distributors are creating connections in the current business environment.
TTI Inc. traditionally holds its Executive Briefing at EDS as a breakfast presentation that serves a review of sales and activities for the distributor's family of companies (TTI, Mouser Electronics, Sager Electronics, and Exponential Technology Group). These companies collectively serve a significant number of OEMs and every major electronics market, giving TTI broad opportunities to observe and analyze electronics activities and anticipate future developments from numerous perspectives. This year, TTI offered its Executive Briefing Premier Presentation online. (See our coverage of the 2019 presentation.) TTI's presenters, led by CEO Mike Morton and President Don Akery, TTI Americas, discussed company sales numbers in relation to past performance and observed the larger social and economic factors that are impacting the electronics business.
Booming Bookings
Collectively, TTI companies represent significant sales in four key component areas: semiconductors, embedded, and sensors; electromechanical products; passives and circuit production; and connectors and wire & cable. Bookings in 2021 have been outstanding, and are forecast to reach $1.95 billion, representing a 33% year-over-year growth. Shipments are forecast to reach $1.7 billion in 2021. In 2021, sales of discrete semiconductors led sales growth, with an 89% increase in bookings. Connector sales grew 28% and sensors grew 7%. "The recovery from pandemic disruptions happened a lot faster than anyone expected, said Michael Knight, president, Exponential Technology Group. "Bookings are extremely strong and this is a universal trend in the industry."
Individually, Mouser's global sales have grown 55% in 2021, with bookings growth of 86%, president and CEO Glenn Smith reported. Sales in the Americas represent 42% of the total; EMEA 31%; and APAC 27%. The largest customer category is OEMs, and the smallest is students and makers — a category that grew 9% in the last year to $100 million, despite disruptions to in-person education. This smallest category holds potential meaning for future growth and innovation, with its relationship to the development of the future workforce the electronics industry needs.
The companies anticipate continued growth into the "roaring 20s" even as the exponential growth of the past three quarters settles down, with a projected five-year CAGR of 10.0%. "I know people are worried about a crash, but some resetting is a quite logical part of the process and we are safeguarding ourselves for a period in which sales will naturally soften. I think we are wiser than we have been and there is no cause for panic. I think things will soften not because of lack of demand but because of lack of product. We are keeping a close eye on supply chains and other long-term headwinds."
Supply Chain Disruptions
Global issues such as pandemics have a tremendous impact on businesses and individuals, and underscore the fact that business is integrated with social, economic, geopolitical, and environmental trends. Knight concluded the presentation with a frank look at the challenges that our industry is currently confronting and will face in the years ahead.
The labor issues that are affecting low-pay industries such as fast food are also impacting the electronics industries. "The pandemic caused a lot of people to reevaluate their lives and make changes. We are seeing more early retirements than expected and anticipate that finding skilled labor will continue to be a challenge in the years ahead," said Michael Knight. These retirements represent a loss of institutional knowledge and intellectual capital that companies will struggle to replace. Low birth rates in Western economies will contribute to future labor shortages. Other economic headwinds include high public debt rates in relation to GDP. "We will have to do something to address debt, and that inevitably will be raising taxes. This has nothing to do with which party is in the White House. It is simply a reality that needs to be dealt with," said Knight. The significant costs related to COVID-19 are expected to add trillions to the national debt.
On the other hand, the pandemic has also accelerated the fourth industrial revolution, expanding the digitalization of human interaction, e-commerce, online education, and remote work. Eighty percent of all the data created in history has been generated in the last two years, creating tremendous demand and opportunities for OEMs and electronics suppliers, and placing greater pressure on components makers to create new products that will support that growth. A global shortage of semiconductor chips is holding many OEMs back as they struggle to meet demand for technology-based products that depend on chips.
The semiconductor shortage is a significant factor that will impact every industry for years to come. Knight noted that U.S. production of semiconductors dropped from 37% to 12% in the last 20 years as companies offshored that production, mainly to China. Now the critical importance of access to this component has become clear amid shortages that are hampering every industry, from automotive to industrial. Knight noted that the recent federal infrastructure bill includes $50 billion for U.S. semiconductor manufacturing, but it will take time — and chips — to get manufacturing facilities running. In the meantime, other parts, and lead times across the industry, are impacted. He noted that Just-in-Time models for shipping are no longer practical for the industry.
Consumer electronics, including Apple releases, have been delayed due to chip shortages. The automotive industry is especially eager to resolve the issue, as automotive technologies, including electric car expansion, are heavily dependent on the scarce components. Automakers are currently unable to meet consumer demand due to lack of semiconductors. GM announced that nearly all its North American production will be idled for two weeks due to lack of chips. Looking ahead, TTI anticipates that electric vehicles will reach price parity with petroleum-fueled vehicles in 2023, thanks to declining battery prices. "EVs are coming faster than expected," said Knight, due to significant recent battery improvements, leading to expanded ranges and decreased costs.
Knight also discussed climate change, noting that "we're all contributing to that with fossil fuels, factory farming, and the growing mound of plastic we are generating, which has a half-life of 10,000 years." The environmental harm of fossil fuels, non-biodegradable waste, and the expansion of human development and activities have pushed extinction rates to 1,000 to 10,000 times higher than natural rates. Climate change is reversing progress humanity has made in improving quality of life and poverty. "Climate change has a disproportionate impact on those at the bottom of the economic chain, which is something we all have to face and deal with. The ramifications for us all as a species are serious." He noted that technology has the potential to restore order, with carbon capture, green energy, electric vehicles, CRISPR, AI, and quantum computing all contributing to efforts to mitigate catastrophic environmental damage.
A final challenge exists in humanity's desire to use technology to cause disruption. As every aspect of society becomes dependent on technology, cybersecurity is becoming a most urgent concern. "Cyber crimes cost trillions of dollars per year, an amount that has doubled in the last year and will continue to exponentially grow," Knight said. "We waste $20 million per minute dealing with it, and we need serious solutions fast."
Subscribe to our weekly e-newsletters, follow us on LinkedIn, Twitter, and Facebook, and check out our eBook archives for more applicable, expert-informed connectivity content.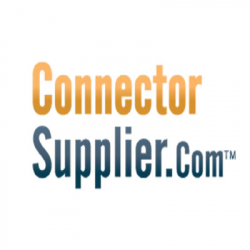 Latest posts by Connector Supplier
(see all)