Ruggedized I/O Connector Product Roundup
Check out this week's product roundup for information about some of the latest and greatest ruggedized I/O connector products.
Amphenol FCI
's Boltrack™ I/O connectors offer high power delivery capabilities, desirable signal integrity and surge resistivity, EMI shielding, and lightning protection. Ideal for use in a wide range of applications across the industrial, telecom, networking, security, medical, PoE, and IoT markets, the series features a small form factor interface with double the density of RJ45 connectors, a dual-beam plug connector contact for enhanced reliability, four-point contacts for plug IDC termination, and an optional LED. Available in press-fit and pin-in-paste options for broad compatibility with assembly processes, the series also meets Cat 5e and Cat 6 requirements for signal integrity and ANSI requirements for clearance and creepage distance.
Designed to enable downsized industrial modules, Hirose's IX Series rugged I/O connectors support Cat 5 cabling and deliver high-reliability performance, enhanced EMI/ESD shielding, and high-speed transmission up to 3Gbps, in addition to 65% space savings compared to RJ45 solutions and 28% space saving compared to competing snap-in I/O connector solutions, according to the company. Suitable for use in factory automation and programmable logic controllers, servo amps, servers, and robotics, the series is available in straight and right angle versions with maximum dimensions of 22.9mm x 8.4mm x 14.3mm, can be mounted in parallel with a pitch distance of only 10mm, and is rated for 30VAC, 0.5A (all pins), 1A (any two pins), 2A (pins #1 and 8 only), -40°C to +80°C, and more than 5,000 mating cycles.
Mouser
carries waterproof USB Type-C connectors from Amphenol LTW. Suitable for use in harsh commercial and industrial environments, the series features a waterproof USB Type-C connector on one end of its dual-sided, over-molded cable and a non-waterproof USB 2.0 or USB 3.0 Type-A connector on the other. The cables support the USB 3.1 standard with a top speed of 10Gbps and a 5A maximum power supply and, when mated, the series offers IP68-rated protection, shielding the connection from dust, dirt, humidity, and long-term immersion in liquids.
Designed to enable the reliable transmission of digital audiovisual signals in harsh environment applications, Amphenol Commercial Products' MHDR Series rugged HDMI receptacles are dust-tight and waterproof to IP67, resistant to shock and vibration, shielded, compliant with the requirements of HDMI 1.4, and compatible with any standard Type-A HDMI plug. Rated for 10,000 mating cycles, 40VAC, 0.5A, and operating temperatures spanning -55°C – 105°C, the series is available in right angle and vertical termination styles with 1 – 19 contacts.
Siemon
's M12 D-coded cable assemblies provide an industry-standard interface for Ethernet and PROFINET industrial networks and meet ANSI/TIA and ISO/IEC 11801 Ed. 2.2 Cat 5e specifications. Designed for use in industrial automation and other harsh environment applications that demand compact, robust, and reliable connections, such as switches, sensors, and controls, the cordsets feature proprietary UV- and chemical-resistant PUR cable jackets with overmolded connectors that deliver IP67 protection, robust resistance to EMI and mechanical stresses, and straight or angled connections with RJ45 options.
Heilind Electronics
offers RJ Field reinforced Ethernet connectors from Amphenol Pcd. Designed to deliver rugged digital network solutions in harsh environment applications, the series enables Cat 5e connections in 10BaseT, 100BaseTX, and 1000BaseT networks, and is also compatible with Cat 6, USB 2.0, and USB 3.0 platforms. Available in reverse bayonet, push-pull, bayonet, threaded, and lever-coupling configurations with MIL-DTL-26482 or MIL-DTL-38999 shells, the series provides IP68 protection and EMI shielding, is resistant to shock and vibration, and enables tool-less in-field assembly. The series also offers RoHS compliant metallic aluminum shells with black zinc nickel plating, which are a viable, cost-effective alternative to heavy cadmium shells.
Designed for demanding, high-speed, space-constrained applications with high data traffic, such as automation and programmable logic controllers and distributed control and remote I/O systems, ERNI's miniature MicroSpeed connector system supports up to 25Gbps and delivers exceptional signal integrity, signal density, electrical performance, and mechanical dependability in a small package. Featuring a 1mm pitch, board-to-board stack heights spanning 5 – 20mm, a 1.5mm contact wipe length, an open pinfield design, and several signal-pair layouts for differential data transmission, the series also offers low inductance shielding that helps reduce component count and cost in noise-sensitive designs.
Remke
's industrial strength, highly customizable Mini-Link™ miniature molded cable connectors, cable assemblies, cordsets, and receptacles are designed for use in heavy-duty applications that require flexibility, durability, reliability, and resistance against harsh environmental conditions, including: robotic, automated assembly, packaging, and transportation equipment. The series offers male and female connectors with 2 – 12 pins in straight and 90° configurations that deliver IP68 and NEMA 6P protection and enhanced corrosion resistance and conductivity, and meet or exceed UL, CSA, NEMA, SAE, IEC, and automotive specifications. Additional series offerings include hard-service SOOW, SJOOW, and STOW cable configurations in PVC for general applications, rubber and silicone for temperature and flexing concerns, and TPE for applications exposed to chemicals and corrosives.
Designed to enable one-handed, blind installations from various angles, TE Connectivity's FullAXS Mini connectors feature three-sense (visual, audio, and tangible) locking feedback, floating connections, and a twist angle of only 30°, making them an easy connector sealing system to install in rugged outdoor environments. The series is also resistant to lightning, rated IP67 and IP65, and 20% smaller than TE's FullAXS products, delivering the small size and scalability needed to design power and signal connectivity into space-constrained applications including: wireless, microwave, industrial, robotic, aerospace, and defense equipment.
Qualified to the requirements of MIL-DTL-32139, AirBorn's rugged N Series nanominiature connectors with jumper cable assemblies are designed for use in applications with extreme size and weight reduction requirements. The series is available in one- and two-row configurations with 9 – 51 and 9 – 85 contacts spaced at 0.025", and offers surface mount, plated thru-hole, and pre-wired termination options, as well as plastic or lightweight titanium shells.
BTC Electronics
offers HSC50000 Series Hermetic D-Subminiature, rectangular, center-coupling connectors from Hermetic Seal Corporation. Suitable for use in commercial, defense, ground support, and shipboard applications, these commercial equivalents to MIL-DTL-24308 feature a leak rate of <1×10-6cc/sec (He) at 15psi, are rated for operating temperatures spanning -55°C to +125°C, and are offered with tin-plated, cold rolled steel shells and passive or nickel-plated stainless steel shells. Insert arrangements include size 20 contacts with 1 – 50 pins and high-density, size 22 contacts with 1 – 104 pins. Flange options include the standard 24308-style, in addition to custom options for welding, O-ring sealing, and double-ended feedthrough designs.
Recently posted:
[related_posts limit="10″]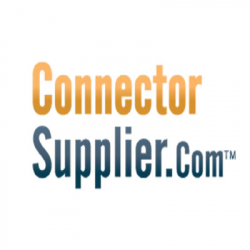 Latest posts by Connector Supplier
(see all)