Recreational Vehicle Manufacturing Reaches New Levels
Modern designs and greater connectivity are advancing sales as the RV market reaches new audiences with millennial and Chinese buyers.
By Kevin Russelburg, Director of Non-Automotive Transportation, Bishop & Associates
The Recreational Vehicle Industry Association (RVIA) Consumer Demographic Profile shows RV ownership has reached a new peak. Consumer trends also offer promising news on future RV purchase intentions. "As the economy has strengthened and consumer confidence improved, sales have picked up," said Kevin Broom, director of media relations for RVIA.
For the past eight years, RV sales have seen consecutive year-over-year gains. Shipments continue to grow and 2018 is expected to hit the highest level ever, according to the RVIA. As a result, connector manufacturers have realized an increase in sales into this market segment.
"An improving and growing economy is a major contributor to the increase in sales and interest. More discretionary income contributes to the recreational market in general," said Broom. RV manufacturers are reporting that the increase in demand is making it difficult to keep up and increasing production on an incremental schedule to meet the market demands. Another factor: RVs used to help people get away from it all. Now, companies are integrating more connectivity into RVs, enabling people to get away from home but bring their devices with them.
"One of the driving factors of ownership is that now, most people in RVs will have full access to TV, Wi-Fi, and whatever else makes modern life modern," said Broom. This translates to a significant opportunity for the connector industry as production volumes increase along with additional connected devices.
Wanted: Major Players
Predominate connectors in this space are mostly commercially available off-the-shelf and readily available through distribution. The incorporation of options for connected devices has expanded the number of connector types, including USB and charging stations.
Because of the market size and use of common connector types, there does not appear to be a single market leader, but this represents an opportunity for a connector company willing to cater to the RV industry to gain market share by developing and growing a relationship with manufacturers of trailers, fifth wheels, and motorhomes.
Millennials and Chinese Buyers are Hitting the Roads
RV designers are reaching out to the millennial generation. Manufacturers like Airstream have been penetrating the market with smaller, compact campers such as their Basecamp model, which appeals to younger campers with its classic retro look and feel. The latest models feature modern conveniences and accommodate connected devices, enabling RVs to access entertainment or connect with the workplace while on the road.
The RV industry is meeting customer requests by offering a variety of sizes and options to meet the individual consumer's needs. Younger buyers are especially interested in smaller models. "This has resulted in a steady increase of new RV owners and supports the trend of continued future growth in the market," said Broom.
The result of rising motorhome sales crosses over to the automotive market. Ford Motor Company is the major chassis, transmission, and engine manufacturer for the majority of motorhomes sold in North America. In Europe, automakers like Volvo, Fiat, Peugeot, and Mercedes-Benz have contributed to contemporary RV builds. This translates into increased sales in the medium and heavy-duty truck market in addition to the RV segment.
Automotive connector sales and the resulting tier suppliers have witnessed increases in volumes due to the increase in demand with sales expected to continue upward. Connector manufacturers continue to benefit through the wire harness suppliers as well as some direct sales for individual components.
There are some potential risks on the horizon, due to current tariffs and the resulting material increases for offshore suppliers. The RV industry historically works close to their supplier source, and some companies even extrude their own aluminum. However, markets are changing. Traditionally, RV traveling has been a North American pastime across the US and Canada, but now the fastest-growing market for sales and manufacturing is China, although the percentage of the overall market is smaller. Rising gas prices could also become an issue.
In the US, RV shipments for 2017 totaled 504,599 units, an increase of 17.2% compared to 2016. The growth this year makes eight consecutive years of wholesale shipments growth since the industry has bounced back from effects of the Great Recession. In 2016, RV shipments totaled 430,691 units, a gain of 15.1% over the previous year. This was the seventh consecutive annual increase.
In China, the government has pledged to add 2,000 more RV campgrounds by 2020, up from 300 today, to meet a growing interest in the RV lifestyle and tourism to rural areas. China imported 1,000 vehicles last year, over half of them American.
In Europe, 170,064 new RVs were registered in 2016, according to the ECF, a gain of 10.6%. Germany is the largest market, with 14,366 new registrations. That country, home to the classic Volkwagen camper van, has a long history with RV-ing.
Top companies in the global RV market include Thor Industries, Winnebago Industries, Berkshire Hathaway, Coachmen, Advanced RV, Entegra Coach, Forest River, Tiffin, American Coach, Entegra Coach, Fleetwood, Bürstner, Carthago,  Dethleffs, Hobby, Eura Mobil, Hymer AG, Great Wall Motor Company, and Beijing North RV Co.
Kevin Russelburg has over 20 years of engineering and operations management experience across several industry sectors, including plastics, connectors, electronics, basic metals and fabricated products, and suppliers to the automotive and medical industries. He holds a bachelor of science in industrial technology from Illinois State University and served in the US Marine Corps. He belongs to the Society of Plastics Engineers and the Society of Manufacturing Engineers. Kevin is the director of transportation, non-automotive for Bishop and Associates.
Interested in a specific market? Click a market below for current articles and news.
Automotive, Consumer, Industrial, Medical, Mil/Aero, Datacom/Telecom, and Transportation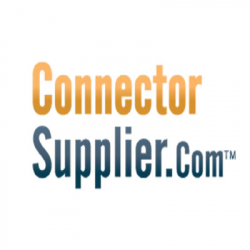 Latest posts by Connector Supplier
(see all)