PCB Connector Roundup
Check out this week's product roundup for information about some of the industry's latest and greatest PCB connector solutions.
Amphenol FCI
's high-speed flexible printed circuit (FPC) connectors deliver up to 10Gb/s data rate transmission, maintain high signal integrity with no noise or antenna effect, and are compatible with USB 3.1/3.0, PCIe 2.0, SATA 3.0, DisplayPort, and MIPI M-PHY standards. Ideal for use in space-constrained consumer applications, including tablets, notebooks, and high-definition displays, the range features a compact, space-saving design with a 0.3mm pitch and an in-line layout, and a back-flip actuator coupled with a locking feature for robust FPC retention force.
BTC Electronics designs and builds PC tail connectors from a large inventory of various contact designs and styles that complement MIL-DTL-38999, MIL-DTL-5015, MIL-DTL-26482, and MIL-DTL-83723 circular connector products. PC Tail connectors are often used in limited space applications, including: cockpit upgrades, EMI filtering on navigation systems, power and control units, and other avionics systems, and are available in a wide range of covers, contacts sizes, PC tail diameters, and "stick out" lengths, as well as with standoff shoulders, to meet individual PCB mounting and interconnect requirements.
Mezza-pede® SMT Connectors
from Advanced Interconnections deliver long-lasting, high-density solutions in board-to-board and cable-to-board applications exposed to harsh environmental conditions, including telecom systems. The range features enclosed, screw-machined sockets, six-finger contacts each rated for greater than 1A at 80°C, heavy gold plating, an overmolded lead frame, and a 1mm pitch, and offers low z-axis stack height options spanning 3.1–4.0mm. The newest addition, the DHAL model, also features an ultrathin molded insulator to achieve further reductions in package heights and shorter signal paths. Standard offerings currently include dual-row configurations with 8, 14, 20, 30, and 36 total positions and SMT or through-hole attachments, and custom designs are available as well.
Phoenix Contact
's SDC 2.5 PCB connectors feature SKEDD direct plug-in technology, which utilizes through-contacted bore holes to enable simple, toolless, and vibration-resistant PCB connections without additional headers, the benefits of which include flexible positioning and reduced component and process costs. Rated for 12A, 300V, 12–24AWG, and a minimum of 25 mating cycles, the 5mm-pitch series is currently available in 1–16 positions and features color-coded actuation levers, as well as an integrated test option. Wires can be terminated via push-in spring connections, and solid and stranded wires with a ferrule can be pushed directly into the terminal blocks without opening the screw clamp. Wire removal is enabled by simply pressing the orange spring lever with a screwdriver.
TE Connectivity
's Fortis Zd LRM connector system for aerospace and defense applications features rugged, lightweight, multi-bay aluminum shells that accept high-speed digital, power, RF, and optical modules, and a modular design with a common bay size that makes it easy to both configure and conveniently position. Housed in high-temperature thermoplastic materials rated for operating temperatures spanning 65–125°C, the system is compatible with high-speed modules that support data rates up to 12Gb/s, high-power modules that support 55A per contact, and low-power modules that support 15A per contact. Featuring M55320 four-point, press-fit box contacts rated for 500 mating cycles, the system also delivers rugged reliability and electrical stability in high-vibration environments. Standard offerings include 3-, 4-, 8-, and 9-bay options, and custom designs are available as well.
Nicomatic
's PCB connectors are divided into two different product ranges that correspond with HE13/14 standards. Made of fiberglass-filled plastic with a UL94-V0 flammability rating, the connectors are available with 1.27mm and 2.54mm pitch heights and are fully compatible with the company's proprietary CrimpFlexTM interconnect system, which uses bright tin plating to enable consistent insertion and withdrawal forces when assembling and repairing devices. The range offers standard, walled, locking, and snap-in sockets; crimp connectors, contacts, and built-in self-stripping connectors; capillary action, positioner, flat, and U-pins; cable terminations; and male and female shunts.
Samtec's Edge Rate® contact system satisfies stringent size, quality, and performance requirements in rugged, high-speed, and high-cycle applications. Featuring a smooth, milled mating surface instead of a stamped contact surface, the series delivers superior signal integrity, enhanced durability for longer life cycles, and reduced insertion and withdrawal forces that allow for zippered unmating. Edge Rate connectors are currently available in vertical, right angle, and coplanar configurations with single-ended and differential pair designs, a 0.5mm or 0.8mm pitch, 7–16mm stack heights, and up to 200 pins. The 0.8mm pitch system is rated at 26Gb/s and is available in fully-shielded strips to minimize EMI and EMC. Additional features include solder tabs for increased mechanical strength, alignment pins for processing, and optional extended guide posts.
Weidmuller
's OMNIMATE® 2.50 signal connectors provide compact, high-density, pluggable connection solutions ideal for controls, I/O systems, and signal interfaces in drive technology. The range features a space-saving 2.5mm pitch and a proprietary PUSH-IN clamp that accommodates 20–28AWG and enables direct insertion for solid and ferruled wires, as well as the connection of stranded wires. The series also features a touch-safe design with a test-point for user-friendly service measurements and a locking mechanism that prevents accidental disconnect. The SL 2.50 male headers offer two outlet directions (90° and 180°) and the BLF 2.50 connectors are UL/CSA rated for 5A and 150V, ensuring compatibility with most device requirements. Extensions to the OMNIMATE range are expected to hit the market this fall.
Recently posted:
[related_posts limit="10″]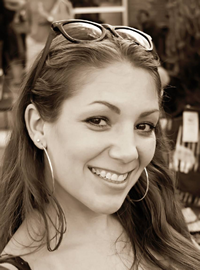 Latest posts by Christine Stieglitz
(see all)