New Product News: December 2018
New Product News: December 2018. Summary coverage of the latest, new-to-market connector and cable products.
Interconnects, etc.
TE Connectivity
introduced its new high-density plus (HD+) card edge power connectors, which deliver the highest current density of any card edge power connector currently available on the market (15A/2.54mm), support power supplies up to 3kW, and provide excellent electrical and mechanical performance. Designed to extend the life of power supply units in next-generation data center applications subject to ever increasing power demands, including servers, switches, and mass storage systems, the new HD+ connectors have a compact, cost-effective design with a common PCB footprint, a common power and signal contact module, and a unique dual-layer design with DC power contacts and pass-through pins that achieves multiple PCB contact points to maintain low contact resistance. They are available in flexible configurations with different contact quantities and positions, a 1.27mm signal contact pitch and a 5.08mm power contact pitch, and a working voltage of 60VDC, and are capable of supporting both AC and DC in low- and high-power applications, which enables improved scalability.
ERNI
added a new family of dual-row, small form factor SMC connectors with a 1.27mm pitch and multiple connector configuration options to its SMC Series connectors and cable assemblies. Designed for rugged industrial applications, including emergency stop, distributed control, and remote I/O systems, the new solutions support board-to-board (BTB) and wire-to-board (WTB) applications, support secure data transmission rates up to 3Gb/s, have a current-carrying capacity of 1.7A per contact, and are available with 12–80 positions, mezzanine stack heights extending from 8–20mm in a standard configuration, and 20–40mm stack heights when utilizing BTB adapters. Several BTB distances are also available in coplanar and orthogonal orientations and ribbon cable assemblies are available in many standard lengths with additional lengths available upon request. A female SMC IDC cable assembly supports WTB requirements with various pin-count options and a reliable latch design. The new SMC solutions also offer enhanced strain relief and provide 0.7mm misalignment tolerance and guide features.
Mill-Max
released four new press-fit PCB pins for plated through-holes. Designed to provide secure connections while maintaining plated through-hole integrity and continuity, the new PCB pins incorporate square press-fit geometry and angled vent features that make them suitable for solderless press-fit or press-fit and solder PCB termination. The four new double-tail header pins have a square press-fit shank, a round tail, and a consistent, controlled standoff body in between. When they're pressed into a plated through-hole, the points of the square (i.e., the major or circumscribed diameter) are imbedded in the hole and the flat sides (i.e., the minor or inscribed diameter) provide relief, allowing the remainder of the plate through-hole barrel to remain intact. These pins are ideal for use as output terminals in applications with demanding mechanical and electrical requirements, including power supplies, power converters, rectifiers, relays, and other devices subject to blind mating or rough handling, as well as for board stacking applications in power systems. The press-fit end terminates to a board inside such devices and the exposed tails are typically plugged into sockets or soldered into PCB holes. In the latter case, vents located at the end of each pin allow soldering gasses to escape to ensure better solder flow.
Phoenix Contact
's new Industrial Case System (ICS) housings are available in a wide range of sizes with multiple connection options suitable for communication interfaces, controllers, power supplies, and other devices. Intended to ease the IoT device design process, the flexible enclosures are available in nine widths, six heights, and five depths, and feature standardized device connections including RJ45, D-Sub, USB, and a variety of PCB terminal block and other PCB connection options. The new ICS housings are designed for use in IP20 control cabinets, can be mounted on DIN rails, and are rated for -40C to +100C operation. Ideal applications include process industry, infrastructure, building automation, and other harsh-environment systems.
ODU launched several new connectors
designed to set new standards for impermeability, robustness, high density, mass interconnect, high-temperature performance, assembly speed, and automatic docking at electronica 2018. New products include the pilot-production ODU-MAC® Black-Line a mass interconnect solution with an innovative electromechanical locking mechanism; a new economical, user-friendly, and spindle-locking ODU-MAC Blue-Line combination module that achieves the highest packing density available on the market with a width of just 14.4mm; the new ODU DOCK Silver-Line, which combines the ODU DOCK product line with the ODU-MAC Silver-Line to provide versatile, robust solutions with quick-change heads for automatic docking and robotic systems; new ODU-LAMTAC® HTC high-performance contacts for space-constrained, high-current, and high-temperature applications (up to 200°C); and the new ODU DOCKING MATE self-finding contact system for autonomous driving and automated production.
TE Connectivity
's new NanoRF modules and contacts double the density of today's VITA 67 RF modules for rugged VPX embedded computing applications. The new high-frequency, nanominiature, multi-position modules have extremely small, high-density RF contacts that are optimized for signal integrity and designed to save valuable board space and a floating insert with guide features on the backplane side to pre-align contacts prior to engagement and ensure reliable mating and consistent RF performance. The new NanoRF modules are available in half-size versions capable of supporting up to 12 RF contacts and full-size versions capable of supporting 18 or more and contacts, and also offer customized contact counts and positions for enhanced versatility. Their blind-mateable, float-mounted backplane contacts support frequencies up to 70Ghz, as well as both module-to-module and box-to-box architectures, and are rated for up to 500 mating cycles. Additionally, although they're designed for 0.047" coax cable, multiple cable types are available to fit various application needs. They have been tested to VITA 72's high vibration standards and are ready for VPX open architecture under VITA 67.3 with a roadmap for expansion into other high-density packages.
Amphenol Aerospace
's new FiberQuad high-performance quadrax contacts feature an embedded fiber optic transmitter or receiver along with support electronics to provide a ruggedized, multifunctional plug-and-play solution. The contacts support many wavelengths, modes, and protocols, well as speeds up to 4.25Gb/s, and encoded and pathological data. They fit within a standard quadrax contact, can be installed in plugs and receptacles meant for Amphenol Quadrax 38999 connectors, offer onboard diagnostics and control, and are rated for operating temperatures extending from -40°C to +85°C. Transmitter variants also have a transmit enable pin and receiver variants also have a loss of signal pin. Compatible wavelengths include 850nm multi-mode, 1310nm single-mode, and 1300 multi-mode for legacy protocols such as 100-Base-FX, and compatible protocols include Ethernet, Fibre Channel, ARINC-818, PCIe, Inifiniband, SDI, HD-SDI, and 3G-HD-SDI, amongst many others.
Kycon expanded its USB Series with the addition of both vertical and right-angle USB 3.1 Type-C female port connectors with longer shield pins for improved stability on thicker PCBs. Both connectors support up to 10Gb/s data rates, are backwards compatible with USB 3.0 and 2.0 for maximum design flexibility, have high-temperature-reflow-compatible surface-mount contacts, are rated for 5A and 10,000 mating cycles, and are packed on tape and reel with a cap for pick-and-place compatibility. 
Wire, Cable, and Assemblies
Molex
introduced a new line of Woodhead Watertite Extreme Wiring Devices designed to deliver optimal performance and ensure worker safety in demanding applications including manufacturing plants, construction sites, outdoor entertainment venues, amusement parks, and disaster relief areas exposed to harsh environmental and operating conditions ranging from high temperatures and abrasion to high-pressure washdowns. The new IP69K-rated, wet-location wiring devices are available in two product lines: the 14W47, which is made with FDA-approved vulcanized silicone designed to repel and inhibit bacterial growth, and the 14W47-P, which is made with petrochemical-grade oil-resistant vulcanized rubber designed for exceptional durability. Standard features for both devices include a three-piece cord grip, color-coded terminal screws, floating blade constructions, rubber grommets, compression rings, and superior sealing mechanisms that reliably prevent the ingress of contaminants, vapors, and high-pressure water streams up to 2,000psi, as demonstrated by IP67, IP69K, NEMA 4X and NEMA 6P ratings.
TE Connectivity
's new Raychem Cat 5e cable for high-data-rate, harsh-environment military, marine, and aerospace applications, including shipboard, satellite, C4ISR, weapons, avionics, soldier-worn, and in-flight entertainment (IFE) systems, can handle speeds up to 1Gb/s and is qualified to MIL-DTL-24643/59 and /61. Designed in accordance with ANSI/TIA-568-C.2, the cable is lightweight, easy to terminate, and made with high-temperature fluoropolymers that reliably withstand extreme temperature fluctuations spanning -65°C to +200°C. It is available with a variety of jacket materials designed to suit a wide range of individual application requirements ranging from improved flexibility to zero halogen materials, in a waterblock variation with super absorbent tapes and yarns that further reduce weight, increase flexibility, and lower installation costs compared to silicon-filled waterblocks, and as customized end-to-end solutions specifically tailored to customer needs. 
Development Kits, Tools, and Materials 
Avnet and Octonion, an Intelligent Edge IoT software provider, have teamed up to create a category of IoT solutions called "Meta-Sensing" that leverages artificial intelligence (AI), hardware, and software to allow engineers at any level to develop and deploy IoT solutions in as little as six to eight months instead of the usual 18–24. The comprehensive end-to-end solution is Avnet's latest attempt to take the complexity out of IoT by providing customers with smart, connected, and trusted solutions.
Xtalic Corporation
has entered the electric vehicle (EV) market with new materials designed to extend the life of connectors in electric battery chargers by up to 40 times. When used to replace traditional contact constructions like silver over nickel over copper, which can wear through after 250 charging cycles, the company's XTRONIC® and LUNA® nanostructured alloys significantly improve connectors' hardness, durability, and corrosion resistance, achieve up to 10,000 charging cycles in high normal force applications, and can operate at 150°C or higher, which can cause conventional materials to lose critical properties required for safe operation. Connector companies and OEMs are currently testing the qualifying the new Xtalic materials and the company expects to see them incorporated into the next generation of EVs. In addition, the company is also in the midst of developing XTALIUM™, a nanostructured aluminum alloy designed to help improve range and performance in the EV market by providing a durable, corrosion-resistant coating that enables the use of low-cost, lightweight magnesium alloy components instead of aluminum, which is both pricier and heavier.
Interested in a specific market? Click a market below for current articles and news.
Automotive, Consumer, Industrial, Medical, Mil/Aero, Datacom/Telecom, and Transportation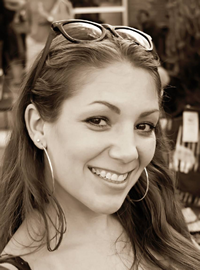 Latest posts by Christine Stieglitz
(see all)