Molex Brad mPm Field-Attachable DIN Valve Connectors
Molex Brad mPm DIN Valve Connectors are Field-Attachable
Molex released several new versions of its Brad mPm external thread, field-attachable DIN valve connectors for hydraulic, pneumatic, and electromagnetic devices. Now available in DIN Form B, C, and Micro versions with electronic circuitry, the Brad mPm valve connectors feature standard circuitry options, including LED and bi-polar LED indicators, blocking diodes, and voltage-dependent resistors (VDRs) to protect against over-voltage or peaks, plus built-in circuit protection and LED indicators.
"The addition of these new versions, combined with extensive standard circuitry options and protective features, makes the Brad mPm DIN valve connector line the most extensive within the industry to meet the most challenging valve applications," said Gilberto Rizzo, global product manager, Molex.
Brad mPm DIN valve connectors conform to industry standard EN 175301-803 (formerly DIN 43650) for electrical connectors used with solenoid valves in hydraulic and pneumatic systems. Compared with other products on the market, the internal volume of the Brad mPm DIN Form C housing is increased by 30% with no change to the external dimensions of the connector. This improves overall handling, wire routing, and speed of assembly, with no impact on the space required, and makes it suitable as a drop-in replacement for internal nut versions. The ergonomic external nut design on the mPm DIN valve connector provides greater and consistent torque for a more uniform seal between connector and cable, and 20% greater cable-retention force over internal nut designs for increased reliability.
The mated mPm DIN valve connectors achieve IP67 sealing performance to enable a greater range of application opportunities in rugged environments. Brad mPm DIN connectors ship ready to use in single sets or as bulk components to save time per part and costs. Pre-terminated and overmolded mPm DIN valve connectors are available in standard lengths. They can accommodate PG9 and PG11 cable and up to 9mm (outer diameter) cable.
"Known industry-wide for performance and reliability, the expanded range of mPm DIN valve connectors delivers superior Brad quality, with even more one-size-fits-all options, so customers benefit from reduced connector inventory and labor costs," added Rizzo.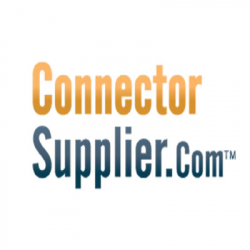 Latest posts by Connector Supplier
(see all)