Milestone Anniversaries for Two Connector Industry Publications
Two publications, the Bishop Report and Connector Supplier, mark decades of coverage for the interconnect industry.
In November 2022, the Bishop Report released its 360th edition, marking 30 consecutive years of publication. This monthly report from Bishop & Associates, founded by Ron Bishop as a market research firm focused on the global connector industry, launched in 1992 to provide electronics industry professionals with an interconnect-specific look at sales and market conditions. The firm's databases track the industry from 1980 to present and represent the industry's most comprehensive view of connector industry activities, including end-market-specific analysis, company sales and rankings, product and technology trends, and other activities relevant to this unique component category.
A decade later, Alice Tanghe, the former publisher of The Inside Line, an early print publication for the interconnect industry, launched Connector Supplier online. Over the past 20 years, this publication has become the resource of record for professionals across the electronics world who work with interconnects. Connector Supplier tracks the products, companies, and industry activities that impact the connector space, and offers technical content to help professionals keep up with the rapidly changing interconnect products that today's technologies depend on. To mark our 20th anniversary, we launched a new website redesign — you're viewing it now. It's easier to navigate within specific market areas and showcases our latest content. Our archives are all here too, including foundational content from the legendary Dr. Bob Mroczkowski, the Tech Trends series by Bob Hult, our growing collection of Meet the Connector entries, and our ongoing coverage of standards and other guidance for the connector industry.
To mark these anniversaries, Bishop & Associates took a look at the explosive growth of the connector industry. As our world has become digitalized, connectors have proliferated in tandem. Take a look at the numbers. 
Market Size Then (1980) and Now (2022)
As the following table shows, the connector industry achieved a CAGR of 5.5% for the 42-year period 1980 to 2022F. We did not begin reporting on China until 1994 when Chinese sales were less than one million.
The following table identifies the top 10 companies. The names change significantly over the 42-year span.
A close examination of the table above shows how much the industry has changed in the last 42 years. Some highlights are:
Amp remained the largest connector company from 1980 to current day. Amp was acquired by Tyco International in 1999, changing its name to Tyco Electronics. In 2011, the company changed its name from Tyco Electronics to TE Connectivity.
TE Connectivity, Amphenol, and Molex are the only companies that remained in the top 10 from 1980 to 2021.
ITT Cannon and 3M, although still among the top 50, dropped out of the top 10 ranking.
Dupont (Berg), Augat, Cinch, and Burndy were ranked in the top 10 in 1980 but were acquired by larger companies.
FCI was acquired by Amphenol in early 2016. Delphi changed its name to Aptiv and acquired Winchester Electronics in 2018. Hon Hai changed its name to Foxconn and spun off its connector group in 2013, creating Foxconn Interconnect Technologies (FIT).
In 1980, all 10 companies were based in North America. In 2021,  only four were based in North America, one in Europe (Rosenberger), three in Japan (Yazaki, JAE, and Hirose Electric), one in China (Luxshare), and one in Asia Pacific (FIT).
In 2021, one European company, Rosenberger was ranked among the top 10, with another 27 ranked among the top 100. It is important to note that TE Connectivity is an American Swiss-domiciled company and APTIV is an American Irish-domiciled company.
In addition to those previously mentioned, other companies that prior to 2021 were in the top 100 include, ABB Entrelec (acquired by TE Connectivity), Cooper Industries (acquired by EATON), ERNI (acquired by TE Connectivity), FCT (acquired by Molex), Genesis Technology (acquired by ACES), Positronic (acquired by Amphenol), and Tri-Star (acquired by Carlisle Interconnect Technologies).
Industry Consolidation
Industry consolidation has played a significant role in the connector industry over the last 30 years.  During that time the connector industry has reported over 500 acquisitions.
As mentioned previously, acquisitions have played an important role in defining the top 100 connector manufacturers. More than 25% of the companies listed on the top 100 list in 2000 have been acquired. Some companies sold off their connector line, redirecting focus to other product types. This is apparent when you compare the 2000 list of top 100 companies with the 2021 list. Fifty different names appear on the latest list! That is over 50% of all manufacturers falling within the top 100 connector companies in 1999.
By far, the company that has completed the most acquisitions in the last 30 years is Amphenol. During this period, Amphenol has made more than 75 acquisitions. Although a high percentage of them are connector companies, Amphenol has also recently acquired several sensor and antenna companies.
Many much smaller acquisitions have also occurred. Connector companies are continually looking for ways to expand their product offering, the territories they serve, the markets they serve, and the way they bring their products to market. Acquiring another company is one of the easiest and most efficient ways to do this.
Forty Years of Advancing Technology
It would be difficult to overestimate the tremendous impact that the electronic technologies of the 1980s have had on our lives today. Research investments made in that decade have enabled development of new products and services in such diverse industries as medical, communications, transportation, entertainment, military, and aerospace. In an industry where product lifecycles can be measured in months before being superseded by the next generation, the explosion of innovation has been exceptional.
Advances in the fabrication of semiconductors have been key in enabling the ability to scale from 7600 transistors per square mm to modern chips that pack several billion on a single die. Process centerlines have shrunk from 3000 nm to the most current 3nm with projections to 1nm. Only recently has Moore's Law, which defined the progression of chip integration, begun to reach its limits. Semiconductor packaging evolved to include Very Large Scale Integrated (VLSI) circuits and ushered in the decade of the microprocessor. 3D stacked die now rule high-performance processor designs. Each of these advances reduced the price and increased the yield of the chip manufacturing process, while dramatically increasing performance.
System speeds increased from megabits to the recent demonstration of 112+ Gb/s channels. Hard disk memory capacity that relies on creating ever smaller magnetic spots evolved from 3.75 Mb on multiple disks that were nearly two feet in diameter to new solid-state memory that sports capacity to 30Tb in a 3" X 4" X 0.6" profile. The 8" floppy disk introduced in the early 1970s was replaced by the 5.25" floppy disk in the 1980s with a maximum capacity of 1.2 megabits. The 3.5" disk in a rigid shell became popular in the late 1980s with a capacity of 1.44 MB. USB thumb drives with 1 Tb of capacity are now a common consumer product.
A host of technologies we take for granted today are the fruit of R&D initiated in the 1980s. A classic example is the development of wireless Wi-Fi networks. An FCC ruling issued in 1985 provided access to unlicensed wireless bands, enabling the development of a prototype wireless local area network (WLAN) in 1992. The IEEE 802.11 protocol was released in 1997 and provided the standardized framework for short range network communications. In 1999, the Wi-Fi Alliance trade association was formed to manage the trademark, encourage adoption, and verify compliance to the specification. Apple Inc. incorporated Wi-Fi in its iBook laptops in that same year, igniting Wi-Fi adoption as a mass consumer product. Wi-Fi has become a channel by which millions of global users access the internet.
The electronic connector industry responded to engineers' demand for higher speed, system packaging density, and reliability with upgrades of existing products and entirely new interface families. The transition from single-ended to differential signaling resulted in the replacement of open pin field connectors with shielded differential pairs featuring tightly controlled impedance. Connectors designed for parallel signaling were replaced by smaller, consumer-friendly, high-speed serial interfaces such as USB that continue to evolve today. Compliant pin and surface mounted connectors improved performance and reduced assembly time. Printed circuit board materials, processes, and design rules were upgraded to support increased bandwidth and signal integrity.
As systems consumed more power, robust blind-mate power distribution connectors were introduced with current ratings of 200 amps per pin. Laminated molding technology allowed quick and cost-effective manufacture of custom connector configurations. At the other end of the scale, subminiature wire-to-PCB connectors now feature coaxial contacts on 0.25 mm centerlines.
The incredibly innovative decade of the 1980s set the foundations on which so many of the technologies that shape our modern world today were built upon. Bishop & Associates and Connector Supplier will be watching as the 2020s unfold to see what comes next.
To see the Bishop Report's complete analysis of the past 42 years of connector industry history, including detailed information about the Top 10 companies, notable acquisitions, and sales figures, read the Bishop Report.
No part of this article may be used without the permission of Bishop & Associates Inc. If you would like to receive additional news about the connector industry, register here. You may also contact us at [email protected] or by calling 630.443.2702.
Subscribe to our weekly e-newsletters, follow us on LinkedIn, Twitter, and Facebook, and check out our eBook archives for more applicable, expert-informed connectivity content.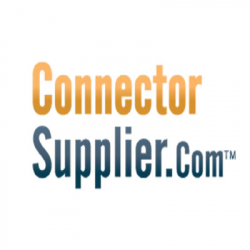 Latest posts by Connector Supplier
(see all)