iPhone 6 Release Date Rumors Continue
Apple iPhone 6 Rumors
Apple's iPhone 5S or iPhone 6, depending on which name the firm chooses, is arguably the most hotly anticipated smartphone of the year, and will signal Apple looking to steal back marketshare from the likes of Samsung's Galaxy S4. Since the launch of the iPhone 5, rumors about its successor have filled the internet, detailing what users can expect from the next-generation Apple smartphone.
The iPhone 5S/6 is expected to be announced in September, falling in line with previous smartphone announcements from the company. Foxconn's hiring spree added weight to these rumors, and points towards a release at the end of 2013.
Apple's iPhones have remained largely unchanged when it comes to price, but there are rumors that it  will launch a budget iPhone model alongside the iPhone 5S/6 this year.
Typically, the next iPhone will arrive running the newest iteration of Apple's iOS software, which will be iOS 7. Unveiled at WWDC on June 10th, iOS 7 sees Apple making radical changes to its mobile software, most notably when it comes to design. App icons have been redesigned, colors have been tweaked, and the operating system boasts a completely new look and feel.
There's a host of new features, too. Apple's Spotify rival, iTunes Radio, comes built into the music application; there's a control center menu for toggling settings such as WiFi and Bluetooth; and apps such as Safari and weather have been given a makeover inside and out.
As well as the iPhone 5S/6, iOS 7 will be available for the iPhone 4, iPhone 4S, iPhone 5, iPad 2, iPad 3, iPad 4, and the iPad Mini.
Copyright (C) 2013 LexisNexis, a division of Reed Elsevier Inc. All Rights Reserved.
This article originally appeared in Computing.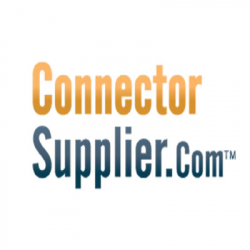 Latest posts by Connector Supplier
(see all)