Interconnect Industry News: February 2017
See below for updates about new product introductions and distribution news.
Product News
TE
launched new Sliver internal cabled interconnects. Designed to provide one of the most flexible solutions in the market for making I/O connections on the board, this new technology simplies design and helps lower overall costs by eliminating the need for re-timers and costlier, lower-loss PCB materials while reaching speeds up to 25Gpbs with the use of TE high-speed cable.
Schleuniger
released the new Uni-S Series crimp applicators to replace the Uni-A and Uni-G Series. The new applicators provide greater economy and suit a broader range of applications than previous series, while providing the same ease of set-up and precision, and can accommodate virtually all forms of standard terminal types and carrier strips with mechanical and pneumatic feed applicators.
Molex
introduced a new range of glow-wire compliant RAST 2.5 wire-to-wire headers that deliver power and cost-efficiency through an interface that can be terminated and cross-mated with any existing RAST infrastructure. Available in panel mount and flying header versions, the new connectors are suitable for power and signal applications carrying up to 4A (32V).
AVX released the new
58-9296 Series single position, vertical poke-home connectors, which are the first to provide design engineers with a compact, cost-effective, and electrically and mechanically reliable alternative to hand soldering in high volume, 18AWG applications, including: power supplies, LED drivers, industrial motor controls, and IoT sensors and solenoids, amongst many others.
Amphenol Industrial Products Group
's ATHD Connector Series offers sealed, single-pole, field installable and repairable in-line connector solutions with size 8 and size 12 terminals. The series effectively replaces expensive and unrepairable splices, and is ideal for use in high vibration applications, including heavy equipment and mining.
 LEONI has added new splitter cable systems QSFP28 to 2 x QSFP28 to its portfolio of data center products. The new systems combine extremely fast data transfer with high port density and facilitate the connection of one switch with two further switches. Transfer rates are split from 100Gb/s to 2×50 Gb/s.
HARTING
's Han® 3A size connectors are now compatible with cable diameters as large as M25. This increase from the previous limit of M20 allows the connectors to be configured with any contact insert in the series, including those with higher current ratings and bigger cross sections.
Harwin
expanded its Industry Standard Connector range with 1.27mm, 2mm, and 2.54mm pitch connectors, providing design engineers with new connector orientations, pin counts, and soldering choices ideal for use in industrial drives, transformers, and control systems, test and measurement equipment, navigation systems, marine displays, LED light strips, and IoT applications, including smart meters and sensors.
MIL-DTL-38999 connectors
from Esterline Connection Technologies – Souriau USA have been QPL certified for more than 30 years, allowing the group and its 12 value-added, US-based distributors to meet sudden surges in demand while maintaining high levels of quality and service.
GTK
extended its line of flexible connectivity solutions to include an extensive range of flat flexible cables (FFC). Ideal for use in applications with moving parts, such as printers or scanners, GTK's FFCs robustly withstand repeated flexure, and are made to measure to suit customer-specific requirements.
Distribution News
Mouser Electronics now allows users to search for and select products using image searches, in addition to datasheet, product category, and newest product search options. The new image library contains tens of thousands of photos, and helps engineers clearly picture the products they're looking for.
HARTING and Heilind Electronics announced a distribution agreement that will allow HARTING to provide Heilind's customers with its world-class connectivity solutions, including the Han-Modular® Series, which enables the combination of multiple medias in a single connection point.
Mouser signed a worldwide distribution agreement with Amphenol GEC, and will now stock the durable RoboLok™ connector series: a three-position, high-current, primary circuit connector ideal for use industrial high-power robots and other harsh environment applications.
Recently posted:
[related_posts limit="10″]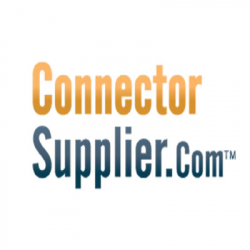 Latest posts by Connector Supplier
(see all)