Industry Oracle: A Conversation with Ron Bishop
TTI's MarketEye Distribution Download Podcast features Ron Bishop, founder of the leading connector industry market research firm Bishop & Associates.
No one understands the ups and downs of the electronics industry better than Ron Bishop. In a new podcast episode, the founder and president of Bishop & Associates, the leading market research firm dedicated to interconnects, shares his insights on the state of the electronics industry.
Connector Industry Outlook
For nearly four decades, Bishop has tracked the fortunes of the connector industry. Under his watchful eye the electronics world has grown exponentially, adding thousands of product types and enabling the astounding growth in connected technologies that has reshaped the way we live, work, travel, manufacture, and connect.
Over the past 38 years, Bishop has chronicled interconnect suppliers and distributors as the industry has grown, changed, merged, and innovated. Every month in the Bishop Report, he recounts the industry's successes and challenges, including dramatic impacts such as the Covid-19 pandemic. Bishop's forecast reports for connector sales are closely watched across the electronics industry.
Ron Bishop was recently interviewed by Paula Renfrow and Steve Brahosky of TTI Inc. for the MarketEye Distribution Download podcast. In the interview Ron discusses how he got involved in the connector Industry through Molex in the 1980s, how the industry has changed over the years, and how the industry is looking today, including its performance in the first half of 2023.
Bishop also provided his outlook for the connector industry in the second half of 2023 and the full year 2024.
The full interview is available on TTI's Podcast, The Distribution Download on TTI's website. Part of the Market Eye section, this industry resource also includes Bishop's regular articles on the industry's performance. The Distribution Download is available on Apple Podcasts, Spotify, and wherever you listen to podcasts.
Feel free to share your thoughts on the podcast with Ron Bishop at [email protected].
For more connector industry analysis and market research, visit Bishop & Associates.
Subscribe to our weekly e-newsletters, follow us on LinkedIn, Twitter, and Facebook, and check out our eBook archives for more applicable, expert-informed connectivity content.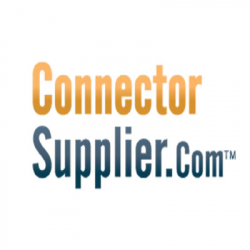 Latest posts by Connector Supplier
(see all)