IDI's Dovetail Modular Connector Series
IDI Dovetail Modular Connector Series for extreme environments
IDI, a technology brand of Smiths Connectors, announced the rollout of its IDI Dovetail modular connector series. Dovetail, the latest entry in the company's wide array of interconnect products, is a new and innovative interconnect solution that has been developed to address the rugged environmental requirements of the defense and commercial aviation markets, as well as demanding industrial electronics applications. The high-grade spring probes in the Dovetail ensure excellent performance in environments that feature shock, vibration, and extreme temperatures.
The product has been designed for inside-the-box applications and will, in most cases, be used between two printed circuit boards within a sealed housing. The Dovetail connector features include the proven performance of the IDI C Series industry-leading spring probe range; a compact modular housing; very lightweight; blind mating; instant prototyping; and unique flexibility and adaptability that afford users the opportunity to design in exactly the configurations they desire for their products. In addition, IDI's expertise in spring probe technology plays a key role in making it possible for Dovetail connectors to be used to rapidly prototype cabled blind mate connectors, which should have a positive impact across the traditional prototype lead-times arena.
Dovetail's configurable nature gives customers price control. Traditional COTS products in predefined formats have not always succeeded in addressing unique combinations or mixed signal capabilities within the confines of an individual connector. It is a dilemma that often finds customers wrestling with the costly and time-consuming alternative of custom design solutions. The individual probe blocks in the Dovetail solution now make it possible for customers to build exactly what they need in a single day and bypass the problematic issues of tooling and long lead times.
"Smiths Connectors is aware of, and sensitive to, the needs of the customer community. We understand and appreciate that defense, commercial aviation, and homeland security applications rely heavily on the assurance that equipment will stay connected and function flawlessly in the most demanding conditions," said Gabriel Guglielmi, Smiths Connectors' vice president of business development and strategy. "Dovetail provides the perfect mix of tried-and-tested, feature-rich interconnect technology to customers. An attribute that distinguishes the Dovetail connector from competitive offerings is that it is an enabling technology providing designers with an edge by allowing them to significantly reduce their time-to-market cycles. Dovetail puts us in a stronger position to grow and to continue to deliver on our commitment to be the most customer-sensitive connector company in the interconnect industry."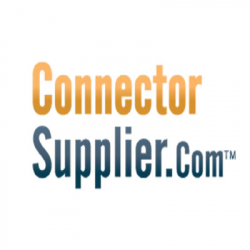 Latest posts by Connector Supplier
(see all)