Facts & Figures: Customers Choose Top Distributors
Bishop & Associates completed its 2015 customer survey of electronic distributors. In the second of two articles, we reveal the distributors rated best for website usefulness and price competitiveness, as well as best overall distributor.
Bishop & Associates just concluded its annual survey of electronic distributors, in which it asked connector and cable assembly users to share their opinions on how the distribution industry and individual distributors are meeting their needs.
This year, 1,316 distribution customers evaluated 12 distributors on seven major questions. The following tables provide the demographics of the people that answered the survey.
We chose seven key issues we believe are most important to companies that purchase and use connectors in their products.
For each of the following considerations we asked, "What is your level of satisfaction with the distributor?"
Breadth of product offering
Sales and technical support
Ease of doing business
On-time delivery and product availability
Usefulness of website
Price competitiveness
We also asked, "Which distributor do you prefer over the others?" Only one company could be chosen.
Participants could choose one of the following responses (the value placed on the response follows in parentheses):
Extremely satisfied (6)
Very satisfied (5)
Satisfied (4)
Dissatisfied (3)
Very dissatisfied (2)
Extremely dissatisfied (1)
Not applicable (0)
A score of 3.500 or above indicates a degree of satisfaction. A score below 3.500 indicates a degree of dissatisfaction.
The following distributors were included as answer options in the questionnaire:
Arrow Electronics
Avnet Inc.
Digi-Key Corporation
Future Electronics
Heilind Electronics
Master Electronics
Mouser Electronics
Newark/Farnell
PEI-Genesis
Powell Electronics
RS Components/Allied Electronics
TTI Inc.
The following tables show customer opinions regarding usefulness of the distributors' websites, price competitiveness, and which distributor they prefer overall, as well as the scores for all questions that rank the best-performing distributors.
As shown in the table below, Digi-Key was ranked first for overall usefulness of its website, with Mouser in second place and Heilind in third.
 Usefulness of Website
Heilind took first place for price competitiveness, with TTI in second and Arrow in third.
Price Competitiveness
Customers chose Heilind as the distributor they preferred overall, followed by TTI and then Arrow.
Which Distributor Do You Prefer Overall?
The following table combines all scores for all questions asked on the survey. Heilind was chosen as the best distributor with a score of 4.952, TTI was second with a score of 4.755, and Digi-Key was third with a score of 4.719.
 Overall Score on All Questions
To read the results of the first half of the customer survey, click here.
No part of this article may be used without the permission of Bishop & Associates Inc. If you would like to receive additional news about the connector industry, register here. You may also contact us at [email protected] or by calling 630.443.2702.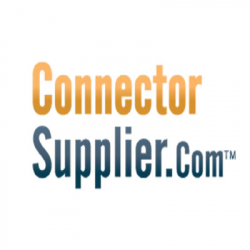 Latest posts by Connector Supplier
(see all)