electronica 2020 Becomes a Digital Gathering
Munich's biennial trade show, featuring the latest and greatest electronics components and technologies from around the world, is online this year. Here's what to expect from the virtual version of electronica 2020.
In 2020, one conference and trade show after another has been cancelled, delayed, or digitalized in the wake of the ongoing COVID-19 pandemic. Messe München, the exhibition company that hosts the enormous biennial electronica event, clung to hopes that the industry would be able to gather in person for electronica 2020 this month. However, in September, facing rising infection rates, ongoing travel restrictions in key countries, and business travel bans at many companies, Messe München announced that electronica 2020 would go on — but as electronica virtual, a digital version of the Munich event.
The event will be available as a series of streaming and on-demand presentations spanning November 9–12. Live product premieres at the virtual trade fair will occur every day, and attendees can connect with exhibitors via video chats and texts during technical presentations and forums. Forum topics include cyber security, embedded technologies, IIoT hardware and software, PCB components, and power electronics.
In July, electronica China 2020 successfully hosted 1,373 exhibitors and 81,000 visitors in person under that country's very strict COVID containment strategies. Electronics companies in attendance included STMicroelectronics, Renesas, Bosch, HRS, Phoenix Contact, WAGO, and HARTING. That event gave us a preview of many of the technology themes and electronic products we'll see at this month's electronica virtual. Automation is the central theme and emphasis of both electronica 2020 events. In China, companies presented products and expertise focused on Internet of Things and Industry 4.0 technologies. A Smart Mobility Hi-Tech Park exhibit featured autonomous automotive systems, intelligent vehicle networks, electric automotive technologies, and automotive body electronics. This month, attendees will be able to explore these themes in depth through virtual experiences.
"electronica is usually the most important event for Axon' Cable. It's a good opportunity for our sales teams to meet potential and existing customers, and also for our engineers to keep an eye on technology," said Sandrine Hermant, marketing project manager at Axon' Cable. "This year, the virtual stand is a good opportunity for us to highlight our expertise in connectors and interconnect solutions for electronics. Discovering opportunities under the difficult times! This illustrates our state of mind."
Axon' Cable will highlight its Micro-D connectors (this video offers a sneak preview) and its flat, flexible cable (FFC) solutions, as well as present a selection of press-fit connectors and FFC and cable assembly products from Axon' Mechatronics, a company within the Axon' group. The company will demonstrate its expertise in high-speed FFC for LVDS or UHS transmission and cables designed for board-to-display or board-to-camera interconnects. Axon' also offers a large range of FFCs compatible with ZIF/LIF connectors. Made with flat tin or gold-plated copper conductors insulated with polyester or polyimide tapes, these FFCs are easy to install and enable both space savings and cost reductions in compact designs.
Fischer Connectors will connect with electronica attendees through a variety of platforms, said Martin Wimmers, Managing Director, Fischer Connectors GmbH. "Visitors to our virtual booth will be able to see relevant product pages via links and download PDFs with information directly from the booth. Best of all, they will still be able to communicate with experts from Fischer Connectors via text and video chat."
In addition to its entire product portfolio, Fischer connectors will present its latest connectivity solutions at electronica, including the Fischer Freedom Series of connectors, cable assemblies, and active devices specifically designed for use in harsh environments. "They are not only very robust and easy to clean for end users, but also very easy to integrate for design engineers, thanks to a very compact form, especially for wearable devices and electronic ecosystems."
HARTING will highlight Industry 4.0 connectivity in its virtual booth. The company will introduce its new board-to-board solutions, har-modular and har-flex, which are designed to bring small, powerful PCB connectivity to automated systems. Visitors will be able to examine these products in a 3D presentation, and attend a seminar on PCB connectors. HARTING will also go in-depth on SPE, with a focus on Ethernet's role in streamlining industrial design. Company experts will be available for live chats and Q&A sessions.
Ironwood Electronics will showcase a selection of new and innovative products, including the new Lever-Actuated Open-Top Spring-Pin Socket for BGA780. This socket features a stamped spring-pin with 31 grams of actuation force per ball and a cycle life of 125,000 insertions. The socket is mounted using supplied hardware on the target PCB with no soldering and uses the smallest footprint in the industry.
Phoenix Contact will participate in the virtual exposition and the Embedded Platforms Conference at electronica 2020. The company's presentation, "Connecting Solutions for Single Pair Ethernet," will outline possible fields of application for single-pair Ethernet (SPE) in future industrial applications and include an up-to-date overview of the international standardization of SPE connectors. Phoenix will also spotlight its other industrial automation solutions in online presentations, including connectors for energy storage, M12 push-pull connectors, and lever-actuated PCB terminal blocks and PCB connectors. "I am pleased that electronica virtual gives us the opportunity to share our know-how on the subject of SPE and exchange ideas with customers and partners. I'm looking forward to a successful event and hope for a lively exchange," said Verena Neuhaus, manager product marketing data connectors, Phoenix Contact.
Following the virtual electronica 2020 event, the company is hosting Phoenix Contact Dialog Days from November 16–20. This company-specific virtual trade fair will include exhibits and presentations on the digitalization of production, single-pair Ethernet (SPE), time-sensitive networking (TSN), and future-oriented solutions for an all-electric society. Dialog Days will also feature opportunities to interact with experts and experience a virtual guided tour.
SCHURTER will highlight products and expertise in the medical equipment market, including a wide range of safe power supplies and specific user interfaces. "Safety is the highest premise in the manufacturing of devices designed to aid in diagnosing, monitoring, and treating medical conditions," said Aniek van Velzen, regional marketing manager with SCHURTER. "Our products are specifically designed to meet the high safety standards and quality agreements of the EU, the Americas and our customers." The company will spotlight its RTS fuse for protection against thermal runaway, the overheating of a power semiconductor due to a self-reinforcing, heat-producing process — a growing concern with the increasing power density and miniaturization of electronic circuits. In such an event, the thermal fuse reliably interrupts the circuit at a precisely defined temperature as a fail-safe device. "Electronica has been an important trade fair for many years, helping us to maintain existing partnerships and establish new business relationships. This year, we do not want to do without this opportunity entirely, so we are engaging in a new, virtual format," said Christian Wipfli, CMO, SCHURTER Group.
Smiths Interconnect will present a selection of products in its virtual booth, including the DaVinci 56, CTX, D Series, Space NXT, Planar X, Reflex, and Eclipta lines. Connectivity products for space and defense applications will take the spotlight. "Electronica has always been an important opportunity to meet customers and partners, discuss business, and build relationships. We will miss not being able to attend in person this year, but we look forward to attending the virtual event, and connecting with our visitors from the convenience of our desk," said Roberta Rebora, product marketing and communications director at Smiths Interconnect.
WAGO will feature its automation technologies, including its innovative I/O System Field, an IP67-rated cabinet-free connectivity panel that combines Ethernet-based fieldbuses, technologies such as OPC UA, Bluetooth, and Webserver, and MQTT as a protocol for cloud connectivity. Its powerful processor core combines integrated security features with secure field and cloud connectivity. It is the basis for all Ethernet, fieldbus, and Industrial IoT (IIoT) standards (including TSN), and offers maximum flexibility for a wide variety of requirements.
Weidmüller has created a virtual electronica 2020 trade fair stand featuring a range of connectivity products and services, including the company's OMNIMATE 4.0 PCB Connectors, SPE connectors, and the Engine Control Box, an electrical motor data acquisition and transmission solution for retrofitting low-voltage motors for integration into the IIoT. Weidmüller will also deliver a significant presentation about solutions for the device connection technology of the future. (Register for this special presentation here.)
Yokowo will introduce a new optical connector system that offers space-saving benefits for high-speed imaging products while providing secure reliable connections at data rates up to 12.5Gb/s. This connectivity solution is ideal for industrial imaging and cameras, machine vision systems, 3D imaging and manufacturing, traffic monitoring, barcode readers, and other optical systems.
Yamaichi will introduce its push-pull version of the M12 connector with inner locking (IEC 61076-2-012). This cable-side connector engages deep into the device socket from the inside with locking hooks, using only the same installation space as a common M12 connection with screw locking, but with added time savings, miniaturization, and blind/tool-free contact mating benefits.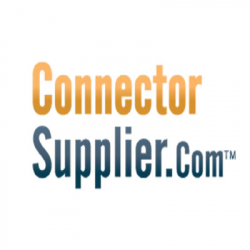 Latest posts by Connector Supplier
(see all)