DesignCon 2017 showcases speed, density improvements
Technical sessions at DesignCon 2017 in Santa Clara will examine next-generation technologies for speedy, compact connectors, while booths on the show floor will give users a place to see the newest commercial implementations for a broad range of applications.
The soaring demand for more data is putting pressure on connector makers who need to move more data through smaller connectors. The latest advances in the industry's push to high bandwidth, high density connectors will be on display at DesignCon 2017, which runs Jan. 31-Feb. 2 in Santa Clara, Calif.
Cloud computing and streaming video are putting more pressure on the data centers that enable these services. At DesignCon, experts from TE Connectivity will share their insights on building the next generation of data centers, and Nathan Tracy, TE technologist of system architecture, will participate in a panel to discuss the next wave of electrical interfaces at 4:45 p.m. January 31.
In its booth, TE will showcase products that provide improved density, faster data rates, and decreasing signal rise times. STRADA Whisper high-speed backplane connectors operate with extremely low noise, low insertion loss and little to no skew, delivering at 56Gbps and beyond. The microQSFP family, which boosts performance without increasing rack unit space will be highlighted as a solution that enables up to 33% better density with improved thermal performance. Additionally, new Sliver Internal Cabled Interconnects improve signal performance, reaching 25Gbps for on-board or embedded applications.
Elsewhere on the show floor, HUBER+SUHNER will unveil its MXP-M, which has a coaxial-to-PCB transition of up to 85 GHz and automatic interface protection. The extension to the MXP series also provides a magnetic locking mechanism.
The company will also showcase its microwave assembly SUCOFLEX 500 series for VNA, including the debut of a new assembly, as well as the Microbend L, a new low-loss assembly with increased phase stability and power handling capacity for use in low profile, point-to-point communications.
A range of technologies will be highlighted at the Carlisle Interconnect Technologies booth. High performance, multi-port interconnect CoreGD & CoreHC systems offer signal integrity necessary for complex layouts and crowded PCBs. These low-cost solutions are optimized for applications that demand bandwidth up to 65 GHz, pushing the envelope up to 100 GHz.
The new Secure-Thread series for the SSMP and WMP connector systems provide high signal integrity in a small, threaded-lock connector. The connector features a blind-mateable push-on combined with a threaded coupling nut system, eliminating mechanical movement at the interface.
Carlisle will also provide a sneak peek of AltaVel High Speed Digital Connector, a high speed digital family (> 25 Gbps) that's optimized to provide scalability and reliability in dense, high mate/de-mate cycles applications.
Samtec is participating in technical sessions as well as on the show floor. A paper by Jim Nadolny, Samtec's Director of Signal Integrity, will cover "Design of Flyover QSFP28 (FQSFP Series) for 56+ Gbps Applications." This presentation will demonstrate how Samtec achieved at least four times lower trace insertion loss with FQSFP for 56+ Gbps applications by replacing typical PCB trace based QSFP with flyover twinax cables to connect the receiver circuit to the port.
That FQSFP Series will also be on display at Samtec's booth, along with the ExaMAX high-speed backplane system (EBTM/EBTF-RA Series), which enables 28 Gbps performance on a 2.00 mm column pitch with a roadmap to 56 Gbps.
Samtec's new Edge Rate HD 0.635 mm pitch, high-speed, multi-row strip comes in both four-row (5 mm wide) and two-row (2.5 mm wide; in development) versions capable of supporting 28+ Gbps applications. Samtec's x4 duplex 28 Gbps FireFly optical engine (ECUO Series) focuses on the 100 Gbps Datacom/Telecom and HPC markets. Options are available for both forced air and cold plate cooling scenarios.
Leoni's booth will highlight QSFP copper cable systems that transfer 56 Gbps per channel across passive DACs with NRZ modulation. Prototypes with 1 & 2 m transmission lengths have shown outstanding electrical properties in tests up to 56 GHz.
The German company will show a specially developed high-speed cable and a complex PCB that can increase the NRZ modulation for a data rate of 56 Gb/s. Leoni's Business Unit Telecommunication Systems has succeeded in providing a stable-frequency system solution up to 2 m for the QSFP form factor and passive 56 Gb/s. With four data pairs (QSFP), 200G can be securely transferred across these passive cables.
Another international supplier, Yamaichi, will show CFP2, CFP4 and CFP8 connector families, which perform well at 200 Gbit Ethernet and 400Gbit Ethernet high speed signal requirements specified with 28G-NRZ and 56G-PAM4 signaling as 200GAUI-8 (200 Gb/s eight-lane Attachment Unit Interface), 400GAUI-16, 200GAUI-4 and 400GAUI-8.
Yamaichi will also demonstrate CFP8, highlighting the connectors' performance by running demo under 56G-PAM4 signaling between a designated CFP8 Module Compliance Board and a Host Compliance Board. Yamaichi also created CFP2-64G connectors to accommodate future CFP2-ACO (Analog Coherent Optics) module requirements. The company will showcase the S-Parameter data of CFP2-64G in regards to the future ACO module application.
VITA board and backplane standards will be a focal point for Meritec, which will present its VITA 76 40GigE Active Optical Module (AOM). Meritec's Hercules copper interconnect system was chosen by the VITA Standards' Organization for the New VITA 76 Standard. Meritec will show an AOM for shell size 17 that utilizes an extended temperature range (-40 to +85C) Reflex Photonics' transceiver.
Unlike other media convectors that utilize slow pin and socket copper interfaces, the Hercules AOM is fully functional as a The AOM is the latest expansion of Hercules' technology incorporating active optics within the cable plug allowing for 40 GigE operation through a ruggedized copper/optical interface over 100 meters of OM3 fiber.
This Meritec connector system utilizes the 38999 ecosystem with enhanced hermaphroditic contacts and is organized in differential pairs.  Each differential pair delivers 10 Gbps performance and may be organized in a fashion to suit the end user.
Molex will showcase high-speed data connectivity including its Quad Small Form Factor Pluggable Double Density (QSFP-DD) System for high-density, high-speed networking. The eight-lane electrical interface operates up to 25 Gbps NRZ modulation or 50 Gbps PAM4—allowing solutions up to 200 Gbps NRZ or 400 Gbps PAM4 aggregate per QSFP-DD port.
Other Molex solutions include the Impel Plus Backplane Connector System, which achieves data rates up to 56 Gbps with optimal signal integrity performance. Additionally, the SpeedMezz Connector Family offers high densities, low profiles, and data rates up to 56 Gbps per differential pair. The focus on speed continues with High-Speed I/O Passive Copper Cable Assemblies that deliver a complete zSFP+ and zQSFP+ off-the-shelf interconnect solution with data rates as high as 100 Gbps.
Combining QSFP+, Impel or near-ASIC connectors with thin Twinax cables, BiPass I/O and Backplane Cable Assemblies provide a low-insertion-loss alternative to PCB traces for high bandwidth speeds, efficiency and proper thermal management for densely packed circuits. The integrated, one-piece BiPass design with board-mount connectors ensures easy installation in data communications, telecom and networking for 56 Gbps PAM4, 56 Gbps NRZ, and 112 Gbps PAM4 applications.
Two technical presentations by Molex engineers follow a similar theme: Optimization Methods for High Speed SerDes Channels Using Com Metric and Performance Analysis of Interconnects for 112 Gbps PAM4 Data Rates.
Interconnect Companies to Visit at DesignCon 2017
Recently posted:
[related_posts limit="10″]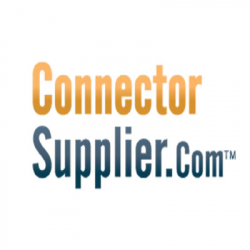 Latest posts by Connector Supplier
(see all)