Blind Mating Connector Products
This week's product roundup highlights blind mating connector solutions from leading suppliers.
Blind Mating Connector Products
Advanced Interconnections
' B2B® SMT Connectors with solder ball terminals allow users to reliably define stack heights between two PCBs and are designed for robust handling in long-life applications including telecom switches, servers, processors, medical equipment, and military, aerospace, and defense systems. The series has a heavy-duty, shrouded design that provides positive polarization to aid in blind mating applications, screw-machined terminals with multi-finger contacts for enhanced reliability over a minimum of 500 mating cycles, and a high I/O density with 400+ beryllium copper (BeCu) signal, ground, and power contacts per square inch on a 1.27mm pitch, a compact insulator, and low stack heights to conserve valuable PCB space. The series can handle 3A per pin, allowing more contacts to be assigned to data and signal transfer than power and ground, and has a guide box design that facilitates the alignment of male pins into female receptacles and protects them from damage during board mating. RoHS compliant models with Sn/Ag/Cu solder ball terminals are available, as are custom configurations.
Positronic
's GFSH Goldfish Series mixed-density rectangular power connectors are designed for industrial applications that require reliable blind mating in a small package. The series delivers excellent power density, hot plug capabilities, and safety agency recognitions including UL94 V-0, UL 49351, RoHS 5/6 (6/6/ on select parts), and accepts multiple contact sizes to facilitate the mixing of AC/DC inputs, signals, and DC distributed outputs in a single package. Features include free-cable and panel-mount body styles, single-piece, gold-colored nylon insulators with keyway polarization, four sizes (22, 20, 16, and 12) of fixed or removable gold-plated copper alloy contacts, press-in or metal clip contact retention mechanisms that deliver 27–45N of contact retention force, open- or closed-entry female contact designs, wire or PCB terminations, and an optional locking system. The series is rated for 20A, 500V working, 1,000–1,500V proof, 5GΩ insulator resistance, 1.6mΩ maximum initial contact resistance, operating temperatures spanning -55°C to 105°C, and 500 mating cycles.
TE Connectivity
's AMP 5mm Power Key Connectors are designed to optimize contact seating, ensure proper mating, and release bubbled created by potting processes in applications including gas appliances, laundry machines, household appliances, HVAC systems, power supplies, fan modules, lighting, and industrial controls. Comprised of plug housings for wire and compact PCB header assemblies with a 20.7mm mated height and double-lock plates that serve as terminal position assistance (TPA) devices and provide audible mating confirmation, these UL recognized and CSA certified wire-to-board connectors have a 5mm pitch, are rated for 300VAC at up to 10A, accept wire sizes spanning 26–16AWG, and are available in 2-, 3-, 4-, and 6-position single-row and 4- and 6-position dual-row configurations. Color-coding and four types of physical keying mechanisms (one for each color) improve blind mating efficiency and help prevent mismating.
Hirose's MF11BMT Series circular optical connectors have a built-in MT ferrule, are waterproof to IP67, can withstand up to 1,000+ hours of salt spray, and house 24 high-density pins in a small, rugged form factor that enables size reductions in applications including broadcasting and communications equipment, base stations, and machine vision cameras. The series enables quick and easy assembly, has a user-friendly bayonet lock to ensure safe, secure, and stable blind mating, and has waterproof gaskets and O-rings at each joint to prevent intrusion. It is recommended for use with MM-50/125 optical fiber, available in screw and bulkhead mounting configurations, and rated for 5,000 mating cycles and operating temperatures spanning -20°C to 60°C. The series also supports 8K broadcasting devices standards and is compliant with the Association of Radio Industries and Business (ARIB STB-B58) and International Telecommunication Union (ITU-R BT.2077) standards.
ERNI
's high-speed, 1mm-pitch MicroSpeed connector family now includes blind mating versions. Designed to ensure consistent and reliable mating in difficult conditions, the blind mate variants have extended guides that align and capture the mating connector in the correct mating position. They also offer superior EMC shielding and are capable of data transmission speeds up to 25Gb/s, which makes them well suited for applications that require high-speed transmissions and high data volume, including industrial automation, datacom and telecom, high-end computing, and medical technology.
BTC Electronics
offers Cinch Connectivity Solutions' c-enx™ Series EN 4644 modular rectangular connectors, which offer a wide range of solutions based on two insert sizes and various shells and contacts and are approved to the EN 4644 European Standard. The series is available with Cinch EBOSA™ Expanded Beam Technology, which expands and collimates the optical beam up to 2,000 times the original beam size, making airborne dirt nearly benign to beam continuity and integrity, and has patented active alignment technology for ultra-high precision connections with standard LC ferrules, which achieves excellent insertion loss and reflectance performance. The series is slim, modular, and expandable, and is available with aluminum, stainless steel, or composite shells that can accommodate a range of keyed inserts and high-density signal, power, coax, data bus, fiber optic, and high-frequency BMA contacts. Optional ground blocks are available to meet FAA HIRF requirements, pin and socket inserts can be installed in plug or receptacle shells, common panel cut-outs simplify connector installation, inserts can be easily installed in and removed from shells, and vibration-resistant self-locking threads provide enhanced robustness.
Smiths Interconnect
's custom interposer solutions leverage its broad portfolio of proven, low-profile, high-density spring probe technology and state-of-the-art modeling and simulation tools to achieve high-performance, application-specific solutions capable of safely handling substantial amounts of power (up to 30A per contact in free air), reducing manufacturing costs, and providing space savings in confined areas. Custom interposer solutions are available with solder- and compression-mount terminations and integrated alignment, latching, and sealing features, and can be made to withstand intense shock and vibration, extreme temperatures, and environmental contaminants. Ideal applications span the alternative energy, commercial aviation, defense, EV/HEV, industrial, medical, rail, space, and test and measurement markets, and include ground- and air-based radar, satellites, missiles, and fixed-wing and rotary aircraft.
ODU MINI-SNAP® circular connectors
provide consistent power, signal, data, or media transmission for 5,000 mating cycles in medical, industrial, test and measurement, military, security, energy, and e-mobility applications. The series has a robust metal housing with a high-reliability push-pull locking mechanism that cannot be released by pulling on the cable, but can easily be unmated from the receptacle when the outer sleeve is pulled back, and is available in a wide range of sizes, configurations, and coding options. L-, K-, and B- Series MINI-SNAP connectors offer pin-and-groove coding, F Series connectors offer half-shell coding, and S Series connectors offer split-insulator coding, and each offers IP50 and IP68 sealing options.
Amphenol Pcd
's Solaris Series rectangular, plastic connectors are small (<0.5" tall), rugged, lightweight, and gender-reversible, allowing both plugs and receptacles to be configured with pins or sockets to suit individual application requirements. Designed to deliver reliable performance and ease of use in low- and medium-power commercial aircraft applications with high mating cycles and wide operating temperatures, including: seat arms, seat backs, tray tables, compartments, ceilings, and side panels, the series features a spring-loaded slide lock mechanism and snap-on strain relief that enable single-handed, tool-less mating and effectively eliminate the foreign object debris commonly found in typical screw-mount D-Sub connectors. Each housing is ultrasonically welded to achieve void-free joints and crack-free operation, and has raised finger ridges for a sure grip, integrated cable tie access holes for zero-footprint connections to bulkheads or cable bundles, and interfacial seal and wire seal grommets for IP67 protection from dust, moisture, and corrosion.
Omnetics Connector Corporation's Micro-D Discrete Wired (WD) Connectors are available in mating pin and socket models with gold-plated copper alloy contacts and thermoplastic insulators per MIL-DTL-83513, fluorosilicone elastomer interfacial seals per A-A-59588, and stainless steel 300 Series passivated hardware per SAE AMS-2700. Dual-row configurations accept size 9, 15, 21, 25, 31, 37, or 51 contacts, three-row configurations accept size 51 or 69 contacts, and four-row configurations accept size 100 contacts, and each can be housed in one of four shell materials: electroless nickel plated, cadmium plated, or black anodized aluminum or passivated stainless steel. The series is rated for operating temperatures extending from -55°C to 125°C (or 200°C with the high-temperature epoxy option), 600VAC dielectric withstanding voltage at sea level, 25mΩ maximum contact resistance at 2.5A, 3A per contact, 5,000MΩ insulation resistance at 500VDC, and 2,000+ mating cycles, and is designed to withstand 50g of shock and 20g of vibration for more than a microsecond with no discontinuities. MIL-DTL-83513 versions are available upon request, as are overmolded and RoHS compliant variants.
Cinch Connectivity Solutions
offers the Johnson line of SMPM connectors. These subminiature, push-on style interfaces are about 35% smaller than standard SMP designs, provide higher density connection points, and maintain consistent electrical performance from DC–65GHz. The Johnson SMPM family includes PC-mount and end-launch styles, straight- and right-angled configurations, and 0.047" and 0.086" cabled connectors and sealable flange mounts. All male connectors offer two choices of separation force with full detent or smooth bore designs.
Interested in a specific market? Click a market below for current articles and news.
Automotive, Consumer, Industrial, Medical, Mil/Aero, Datacom/Telecom, and Transportation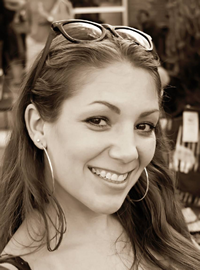 Latest posts by Christine Stieglitz
(see all)