API Technologies' Circular Connectors Meet Standards for Lightning Protection
January 21, 2014
API Technologies launched EMI-filtered and unfiltered circular connectors that meet the standards for RTCA/DO-160 Section 22 Lightning Requirements. RTCA/DO-160 Section 22 outlines environmental conditions and testing procedures for airborne equipment, particularly for protection against lightning, to provide increased safety, system capacity, and overall efficiency.
API's circular connectors feature a specially formulated potting compound and proprietary potting process to seal the filter elements. The potting insulates and protects the capacitive filter element and allows it to withstand very high voltage surges, such as those caused by lightning strikes.
"API is proud to provide its customers with products that meet the tightest safety standards," said David Arthurs, product line manager, API Technologies, Electromagnetic Integrated Solutions (EIS). "With the addition of RTCA/DO-160 lightning strike protection, our line of specialty EMI-filtered and unfiltered circular connectors meet a wide variety of standards suitable for the aerospace, military, and commercial industries."
Available in custom and value-added designs, API's circular connectors can be specified to meet a variety of size, shape, filtering, or material requirements, including MIL-DTL-38999, MIL-DTL-26482, MIL-DTL-55116, MIL-PRF-15733, and MIL-DTL-83723. Value-added services include adding terminated or unterminated wires to all lines or only selected lines; twisted pairs; and labeling of wires for easy placement in a system.
API designs and manufactures all components for its circular filtered and unfiltered connectors. From shells and shields to seals and grommets, each component of a custom connector undergoes an extensive assembly and testing process, delivering extremely reliable, high performance connectors to fit both economic and mechanical needs.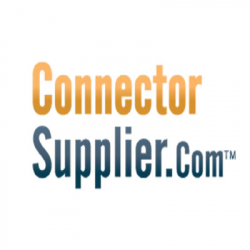 Latest posts by Connector Supplier
(see all)