2024 Forecast: What's Ahead for the Connector Industry?
The connector industry has proven its resilience against a range of challenges, with outstanding growth in the post-pandemic period. Can it keep up?
After 2021's stunning double-digit growth, no one expected the connector industry to perform as well as it did in 2022, but in a year marked by continuing pandemic aftershocks, environmental disasters, and global conflicts, technology continued to demonstrate strength and innovation. Connector sales charted a solid growth of 7.8%, with growth in all market sectors and all regions except for Japan, albeit at different levels. Sales finally turned negative in December of 2022, making 2023 a mixed year so far, as backlogs shrink and sales decline, but demand in key areas continues.
As we enter the final months of the year, Bishop & Associates anticipates sequential and year-over-year bookings and billings to show low single-digit growth, although many months, as already witnessed, will land in the negative range. We are in turbulent times around the planet, making it impossible to predict the industry's future performance.
Forecasting is always difficult, especially during challenging times. Projecting future business conditions in this environment is almost impossible. Consider the following economic headwinds, political challenges, and uncertainties.
We have still not totally come out of a global pandemic. On May 5, the World Health Organization (WHO) announced that COVID-19 is no longer an international public health emergency and on May 11, 2023, in the U.S., President Biden declared the public health emergency and the national state of emergency for COVID-19 were over. This means the WHO and officials in the U.S. will now transition to making recommendations for the long-term management of the pandemic, acknowledging that risks remain high and that there are uncertainties for its evolution.
Uncertainties in the financial markets. Even though officials at 20 of the world's largest economies have raised their interest rates an average of 3.5 percentage points, inflation is still on the rise. This increase not only leaves consumers with less discretionary income for non-necessary items, it also dampens their ability to afford everyday expenses.
World GDPs are slowing in all economies. According to the Conference Board, "global real GDP is forecasted to grow by 2.6% in 2023, down from 3.3% in 2022. Most of the weakness is concentrated in Europe, Latin America, and the U.S."
We still have a semiconductor shortage even though shipments have improved. Many regions have pledged to start manufacturing their own chips to avoid overreliance on a single global region, but it takes time to build a factory and get it producing. We also still have a shortage of employees. According to a study by the German Economic Institute in 2022, "in occupations key to the chip industry, there's a current shortage of 62,000 skilled workers."
We still have a global supply chain backlog, with shipping containers gridlocked, a global shortage of truck and crane operators, and rising transportation costs (fuel and maintenance) that is not expected to end until well into 2024. This supply chain backlog is causing extended lead times and material shortages.
Continued high petroleum prices, sparking shortages and record high prices (although down significantly from last year (2022). Continued high raw material and labor costs, indicative of a probable increase in connector prices in 2024. Supply chain issues created from labor disputes and a shortage of materials, including many of the raw materials needed to manufacture connectors. Areas affected by these shortages, in addition to connectors, include construction materials, such as circuit breakers, wiring devices and wall plates, fuses, wire and cable, gas regulators and pipe, and PE fittings, line stoppers and tap tees, ground rods, and automation products controls.
An ongoing labor shortage, with studies showing that by 2030, we will be an estimated 85 million workers short globally. Continued low unemployment rates worldwide, driving a continued and prolonged shortage of workers in key areas like transportation and service industries. Through June 2023, unemployment in the U.S. stood at 3.6%. In the Euro area through May, it was 5.9% and 5.2% in China.
Increasing political tensions: Continued war in Ukraine, deepening friction between China and Taiwan, possible repeated confrontation between Armenia and Azerbaijan, stalled nuclear talks with Iran, political gridlock and rampant gang violence in Haiti, and China's announcement that they have equipped six nuclear-powered submarines, JL-3 intercontinental ballistic missiles capable of hitting the continental U.S.
Although the Department of Homeland Security (DHS) announced that the secretary of Homeland Security designated Afghanistan Temporary Protected Status (TPS) for 18 months, effective May 20, 2022 through November 20, 2023, they are still being led by the Taliban, an organization that is notorious for cruelty and aggression.
Drop in new and existing home sales. According to the National Association of Realtors (NAR), "The Pending Home Sales Index (PHSI)* – a forward-looking indicator of home sales based on contract signings – dropped 2.7% to 76.5 in May.
Meanwhile, positive developments also play into the outlook for connector sales, including a historical rebound effect after down years, higher sales in election years, and a job market that remains strong, even with layoffs in the tech and media sectors; job seekers are finding new opportunities quickly. With all these factors in play, making an accurate forecast is a challenge.
In its new report, Connector Industry Forecast, Bishop & Associates offers an analysis of past performance, with a detailed breakdown of 2022, along with an examination of current and anticipated market factors that will shape the forecast for 2023 and beyond.
The report includes in depth analysis of connector use by market, with a focus on North America, Europe, Japan, China, Asia-Pacific, and Rest of World. In each region, 2022 and 2023F sales are detailed, along with discussions of key equipment sectors, along with a discussion of the industry backlog and changes to market share around the world.
In addition to varying by region in 2023, electronic connector sales will also vary remarkably by market sector. In 2022, the telecom/datacom market, which encompasses a variety of equipment types including carrier network, enterprise network, wireless infrastructure, subscriber equipment (cell phones), and cable equipment saw the greatest percentage growth, at 9.4%. Naturally this growth was driven by the increase in internet activity and the continuing drive towards 5G. In 2023, although nowhere near the growth in 2022, the telecom/datacom market will once again show the greatest growth. In 2022, the telecom/datacom market was followed by the automotive, transportation, industrial and military/aerospace market, all growing 8.1%. In 2023, the telecom/datacom market will be followed by the military/aerospace market, which has not out-performed key markets like automotive and industrial since 2019. Unfortunately, worldwide turmoil has put military/aerospace expenditures in the spotlight.
Bishop & Associates' new 2023 Connector Industry Forecast update is an eight-chapter, in-depth and detailed forecast of the worldwide connector industry. In addition to the detailed forecasts for each region of the world (North America, Europe, Japan, China, Asia Pacific, and ROW), an industry overview is included which provides current market trends, currency fluctuation effects, and industry sales performance, as well as an outlook narrative. Order the report today.
No part of this article may be used without the permission of Bishop & Associates Inc. If you would like to receive additional news about the connector industry, register here. You may also contact us at [email protected] or by calling 630.443.2702.
Like this article? Check out our other Market Update and Industry Facts & Figures articles, our 2023 Article Archives, and our Markets Page, which features the latest articles in each of nine markets.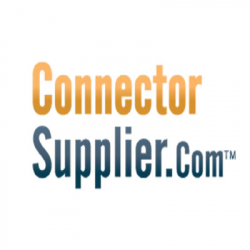 Latest posts by Connector Supplier
(see all)