Molex Receives Prestigious Flextronics Mechanical Regional Supplier of the Year Award
Molex Receives Prestigious Flextronics Mechanical Regional Supplier of the Year Award
Molex received the Flextronics 2012 Mechanical Regional Supplier of the Year award. This award recognizes Molex for its outstanding contributions and performance in quality, technology, overall service, and support. Molex was the exclusive connector supplier receiving this award at the inaugural regional supplier event presented by Flextronics in Shenzhen, China.
"We work diligently as a major supplier of interconnect products that serve Flextronics and other technology leaders," said David Ho, vice president EMS sales and marketing, Molex. "This prestigious award recognizes the significant contributions demonstrated by our global teams in forging a partnership that's highly responsive to Flextronics and its customer requirements."
The regional supplier day theme "Building Closer Relationships In Pursuit of Excellence" reflected Flextronics' intent to express appreciation for its suppliers' contributions. The two-day event, which included networking sessions and a friendly golf tournament, culminated with an appreciation dinner and the awards presentation. The Regional Supplier of the Year award was presented to Molex by Tom Linton, chief procurement officer, and other esteemed members of the global supply chain management team at Flextronics.
"Receiving the Mechanical Regional Supplier of the Year Award is truly an honor. At Molex we are committed to the highest standards, best-in-class designs, and supply chain services that contribute to the continued success of Flextronics," added Ho.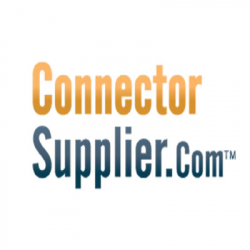 Latest posts by Connector Supplier
(see all)