Molex's Next-Generation PoE Plus Single-Port Controller PDJack Connector
Molex Next-Generation PoE Plus Single-Port Controller PDJack Connector
Molex launched its next-generation PoE plus magnetic PDJack connectors. The single-port controller integrates power device controller circuitry and PoE functionality in a single solution for up to 75% space savings on a PCB compared to discrete solutions.
"Based on the RJ45 connector, the fully compliant PDJack connector eliminates complex design and testing for lower direct costs and faster time-to-market," states Diarmuid Cullinan, integrated products division manager, Molex. "The PDJack connector with integrated power device controller circuitry plus Ethernet connectivity simplifies installation and the PoE Plus infrastructure of networking devices."
The new PDJack connector is the industry's first integrated power device jack combining a PoE Plus power device controller and bridge rectifiers with gigabit magnetics in a drop-in single-port connector solution, and it supports functions of all PoE PSE types as required for IEEE802.3at compliance, interoperability, thermal management, and EMI standards. In developing the PDJack connector, Molex partnered with Microsemi and used their PD controller PD70200, which meets all power device standards, including detection, classification, integrated isolation switch with inrush current limiter and over-current protection, and two events classifications for PoE Plus power.
A fully shielded connector with integrated electrostatic discharge protection, the robust PDJack connector is suitable for a wide operating range and passive airflow environments. Available in Class 0, 1, 2, 3, and 4 for optimal power design, the PDJack connector supplies up to 25.5W power at 37V to 57V. Two pins output power and standard signal pins provide Ethernet connectivity, with additional pins allowing power-up of external DC-to-DC converter. The PDJack manages all the communications with the switch/router PoE controllers to negotiate power requirements and manage safe power-up and power-down of IP devices, wireless access points, control panels, vision systems, and POS units.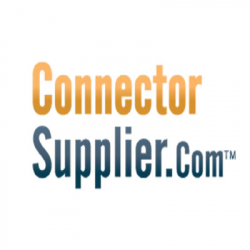 Latest posts by Connector Supplier
(see all)