TT electronics Ruggedized RJ45 Connectors for Industrial and Military Applications
TT electronics Ruggedized RJ45 Connectors for Industrial and Military Applications
NAC today announced that it has expanded its linecard with the ruggedized mil-spec RJ45 connector series from TT electronics. The series is compliant to the ABAC (MIL-DTL-38999 series III) and AB05 (MIL-DTL-26482) standards, and is designed for excellent reliability up to 10Gb/s as required in harsh industrial and military environments. The 10 most common configurations are in stock for immediate shipment.
The RJ45 connectors are based on ABAC or AB05 metal shells with full environmental sealing and offer optimal thermal resilience from -40°C to +120°C. In addition, the devices are shock- and vibration-resistant and sealed to IP68 against fluid and dust ingress. This combination of features makes the connectors ideal for military applications, including battlefield communication systems, radar, and surveillance systems in fighting vehicles, missile systems, and naval applications, as well as industrial applications including robotics, process control, CNC machines, oil and gas, motion control, advanced motorway and highway indicators, signage systems, mass transit, and traction.
"The RJ45 connectors from TT electronics make an ideal complement to our portfolio of mil-aero and high-rel products," said Joe Sanders, vice president of strategic sales at NAC. "These connectors are equipped with unique features that provide a level of reliability in harsh environments that has broad appeal across industrial and military applications. We are already seeing demand for these devices while working with customers providing equipment and services for military and commercial communications in surveillance, unmanned vehicles, and related technologies."
The AB05 R6 bayonet connectors include a high-performance RJ connector matched to the AB05 housing to guarantee mechanical, environmental, and electrical performance. They provide up to 1Gb/s transmission for CAT6e structured cabling, enabling fast data rates for 10 BASE-T, 100 BASE-TX, and 1000 BASE-T networks. Receptacles are offered in square or jam nut formats, along with complementary Type 60 cable plugs and protective caps.
The new RJ45 connectors are in stock and shipping now, with pricing dependent on the specific configuration.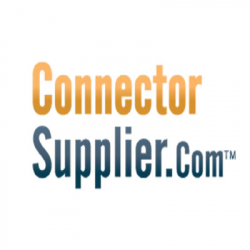 Latest posts by Connector Supplier
(see all)