TE Offers New Insert Arrangements for ARINC 600 Receptacle Connectors
TE Connectivity (TE) now offers new insert arrangements for its ARINC 600 Next-Generation Receptacle connectors.
These connectors are ideal for commercial and military avionics for air-to-ground communications, in-flight entertainment, and collision avoidance, and they deliver significant cost and weight savings.
New insert arrangements that support cost and weight savings include:
60-position for Size 1 ARINC shells

100- and 150-position for Size 2 and Size 3 ARINC shells

120T2- and 68Q2-position for Size 2 and Size 3 ARINC shells
The ARINC 600 Next-Generation Receptacle connectors were designed to be lighter and more cost-effective by utilizing a stamped and formed contact system versus the traditional screw-machined contact system. The stamped system also allows for selectively plating only the critical socket contact tines with gold instead of the whole contact, decreasing gold-plating costs. Weight is also reduced by using hollow contacts instead of the solid contacts used in the legacy design. Additionally, moving to a monoblock insert simplified the production process, saving even more.
"Since TE Connectivity first launched the ARINC 600 Next-Generation Receptacle connectors in 2010, many commercial and military avionics equipment makers have adopted our stamped and formed signal contact design, realizing significant cost savings as well as additional weight savings for their equipment," said Kim Whitman, product manager, Global Aerospace, Defense & Marine, TE Connectivity. "Our customers are benefiting from a 10% to 40% reduction in cost and up to 10% in weight savings per connector."
The connectors are completely intermatable with existing ARINC 600 plug connectors and deliver equivalent performance as traditional ARINC 600 connectors. TE offers a solder-tail version for complete backwards compatibility with legacy printed circuit board designs. The press-fit-compliant tail version is available for future box designs.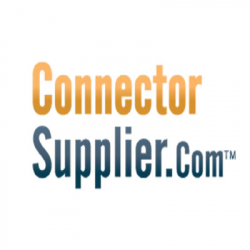 Latest posts by Connector Supplier
(see all)