Space-Grade Connectors are Ready for Liftoff
As government and commercial missions into space become more prevalent, connectivity suppliers are challenged to deliver space-grade connector products that can handle uniquely extreme operating conditions.
The joint mission between SpaceX and NASA to send a team of astronauts to the International Space Station (ISS) is one of the technology world's 2020 highlights. In a 63-day mission during the summer of 2020, two astronauts traveled to the ISS in the SpaceX Crew Dragon 2 capsule Endeavor in a historic test flight that sets the stage for future research activities, missions to the Moon and Mars, and efforts to establish commercial space travel. Every step of this journey — from communications between the mission and command center to activities conducted on the space station to the successful second launch and return of the capsule to Earth — was facilitated by space-grade connectivity products.
Space-Grade Connector Considerations
Connectors designated for NASA, SpaceX, Virgin, and other government and commercial space missions must meet strict design parameters and material specifications to endure harsh operating conditions that include hot and cold temperature extremes, high levels of shock and vibration, and unique exposure factors such as vacuum and radiation. Space-grade connector products emphasize reduced size and weight to minimize payload and fuel costs, which are critical factors in tiny cube satellites as well as large spacecraft. High reliability is another obvious requirement for space applications, which involve extremely cost-intensive systems and missions, and occasional human passengers. Some applications, such as satellites, may have an unknown end-use date, and products must be able to function for many years.
Outgassing is also a special concern for space applications, as the heat and vacuum conditions of space increase the rate of outgassing from connectors. The gasses that polymers release under these conditions may contaminate delicate instruments and optical surfaces. Some space programs require connectors to be baked in order to reduce volatile matter. PEI-Genesis has NASA-approved outgassing capabilities in which connectors are baked for four hours in special vacuum ovens. This process enables the distributor to outgas existing connectors and thereby convert them into space-grade connectors. For example, by outgassing electroless nickel-plated versions of MIL-DTL-38999s by companies like Amphenol or TE Connectivity, PEI-Genesis can convert them into space-grade Class G D38999s.
Mil-Spec connectors suitable for spatial applications carry a variety of specifications. Connectors that carry the class designations D, K, and M are commonly used in space, although they may also serve military and aircraft applications. Today, the NASA Parts Selection List (NPSL) and the Goddard Space Flight Center (GSFC) specification S-311 are used as guides to facilitate the specification of components for new space technologies. These are QPLs specific to space applications. In Europe, space-grade connectors carry the European Space Agency (ESA/ESCC) qualification. The MIL-STD-975 qualification for space-grade components is now inactive, but many popular and legacy components continue to carry this designations.
As space-related engineering activities increase and diversify, the drive to reduce size and weight has spurred the use of a wide range of newer products that help meet the demanding goals of space engineering. The three most commonly used connectors in space applications include ultra-lightweight, ultra-high performance iterations of D-subminiature connectors, micro-Ds, and circular connectors.
D-Subs in Space
Mil-Spec D-subminiature connectors known as MIL-DTL-24308 Class M have wide utility in space applications. These high-reliability space-grade connectors are commonly selected because of their light weight, scaled-down, easily configurable dimensions, and wide variety of mounting accessories. They are also available in mixed density combinations to meet specific power, data, coax, fiber optic, and high-voltage requirements for added design flexibility. They are ideal for use in low-Earth orbit (LEO) and geosynchronous equatorial orbit (GEO) satellite constellations, and in spacecraft, where they are used for configuring onboard electronic systems, for PCB-mounting, and cable connections.
Amphenol Pcd's 24308 D-subs are subminiature rack-and-panel-type connectors with polarized shells and pin and socket machined contacts that provide high reliability and density in compact configurations. Termination options include solder, crimp, and PC tail.
M24308 connectors from Positronic are available with solid, machined contacts in a range of classes and configurations. They can be ordered in standard or high-density layouts and can operate in temperatures ranging from -55°C to +125°C. Non-magnetic and non-outgassing options are also available.
The Positronic SND Series of standard-density, space-grade D-subs is available with fixed or removable contacts and can endure 1,000 mating cycles. High-density (SDD Series), hermetic, and combination versions are also available.
SOS Engineering offers custom design and plating options for D-sub shells that operate in space-grade conditions ranging from LEO to deep space.
Micro-D connectors have a 1.27mm contact pitch, typically meet or exceed MIL-DTL-83513 specifications, and provide reliable connections for diverse space applications such as satellite and spacecraft. They also offer a wide variety of options that enable cost-effective customization to meet specific needs, including size, weight, and mounting options, as well as hermetic, high-temperature, and low-outgassing materials.
Glenair's selection of Micro-Ds includes space-grade connectors with high-performance TwistPin contacts and options including fluorosilicone interfacial seals that limit outgassing per NASA and solder cup, pre-wired, or PCB terminations.
Omnetics' Micro-D subminiature connectors feature a beryllium copper spring-pin to socket contact system plated with both nickel and gold to ensure secure mating and unmating processes and very low contact resistance. Options include deep-space versions.
The smallest option in the D-sub category, nano-D connectors, are ruggedized, ultraminiature, low-profile connectors that are either based on or made to meet or exceed MIL-DTL-32139 requirements. These nano-sized connectors are prized for their size, weight, and power (SWaP) advantages. They are widely used portable and small space applications including satellites and robots.
Omnetics offers Nano-D connectors in latching and non-latching configurations, as well as single-row, dual-row, and panel-mount configurations. The quick-latching mechanism offers additional mating security for critical connections and Omnetics' gold-plated Flex Pin contact system provides additional performance security.
Glenair's 32139 connectors are suitable for mission-critical, board-to-wire space applications and offer superior mating and unmating performance and environmental resistance. Designed to accommodate 30 and 32AWG wire, both rectangular and circular versions are available in insulated wire, uninsulated wire, PCB, back-to-back cable, and flex configurations.
Circular Space Connectors
The popular MIL-DTL-38999 circular connector has wide utility in high-reliability electronics, including harsh-environment military and aerospace applications that require panel mounting and cable connections. Class G D38999s are specifically designed for use in space and feature electroless nickel plating. Other classes may also serve specific space applications. The 38999 connector is valued for its secure connection, quick mating and unmating, and ease of use. It performs admirably in environments with shock and vibration, and is highly durable, rated for hundreds of mating cycles.
TE Connectivity's 38999 connectors feature high-density layouts with up to 187 data connections, a grounded plug for additional shielding, and scoop-proof contacts for blind mating.
ITT Cannon's 38999 connectors feature triple-start coupling mechanisms with anti-decoupling rachet for high-vibration environments and are available in a variety of mounting configurations.
Beyond the Big Three
As space-grade applications continue to proliferate, some designers are moving beyond the traditional three connector types and utilizing specialty connectors. Carlisle Interconnect Technologies is one company that offers unique custom connectors for space applications. These products may be used in airframes, galleys, and communication systems in spacecraft. Specialty connectors might also come into play in hard-to-reach places, in systems that are designed to disconnect in flight, or when a new material is required for an existing connector type.
Teledyne Reynolds provides cable assemblies, connectors, and passive components for space-grade applications ranging from LEO to deep space. Its hermetic, single-pin, high-voltage connectors feature ceramic-to-metal brazed receptacles and are suitable for use in space instrumentation and satellite propulsion, as well as cryogenics, high-energy physicals research, and other extremely demanding applications.
Harwin's Gecko-SL horizontal connectors and mating cable assemblies are widely used in cube satellites and other applications where high degrees of vibration must be mitigated by a secure locking mechanism. These tiny, lightweight connectors feature quick-and-easy, mate-before-lock Screw-Loks and plastic housings that meet NASA and ESA requirements.
AirBorn's W Series rectangular connectors have been used in space shuttles, Mars Rovers, and the GOES-16 and Milstar Satellites. These connectors bear the MIL-DTL-55302 qualification and are available in straight, right-angle, card-edge (WB Series), I/O, and connector saver configurations.
Radiall offers a selection of space-grade connectors in less-commonly used types, such as SMA, TNC, and SMA2 coaxial connectors that are ESA-qualified for use in space applications. These feature a frequency range extending up to the Ka band, which is typically used in satellite communications.
Smiths Interconnect's SpaceNXT range of waveguide isolators, circulators, terminations, transitions, hybrids, and couplers operate in assigned bands ranging from X to V and are also suitable for space applications. The company also offers KMC (ESCC 3401/039) and MHD Series (ESA-ESCC 3401/065) PCB connectors (available in Europe through TTI, Inc.) that use Hypertac hyperboloid contact technology to achieve more than 5,000 mating cycles. KMC Series high-density, space-grade connectors features three rows mixed signal, power, and coaxial contacts. MHD Series connectors are equipped with signal and HE 807 cavities for power and coaxial contacts, offer 52 to 400 contact positions, and are available with ruggedized metal and plastic shells.
As humans continue to push deeper into space, connectors will continue to evolve to endure ever harsher, longer, and more adventurous missions.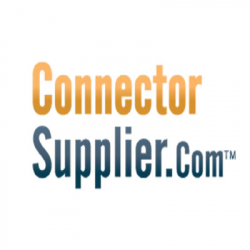 Latest posts by Connector Supplier
(see all)