The Show's Afoot – DSEI 2017
DSEI 2017 in London Offers a Preview of Defense and Security
It will be hard to find a safer place on the planet than London's ExCeL convention center next week. That's when Defense and Security Equipment International (DSEI), a global gathering of more than 34,000 defense industry professionals from more than 100 countries, takes over the venue. This year's event will divide the action into five key sector-focused zones: Air, Land, Naval, Security, and Joint. As today's defense and security industries are heavily reliant on technologies, visitors can expect to see leading connector and electronics components companies showcasing their products in breathtaking new equipment and systems. The DSEI Strategic Conferences opens on 11 September, and the exhibition hall and seminars will run from September 12–15.
This year's show highlights include:
Keynote Speakers: A dozen keynote speakers from military departments around the world are scheduled to address the conference, including The Rt. Hon. Sir Michael Fallon MP, Secretary of State for Defence; Jorge Domecq, Chief Executive, European Defence Agency; and Lt. General Frank Leidenberger, Commander DEU Elements Multinational Corps/Basic Army Organization.
Innovation Hub: What starts in defense doesn't always stay in defense. Devices such as the microwave oven and the auto-injecting syringe began in the military world, and migrated over to civilian life. What other innovations could transition out of the defense sector to become a disrupting technology in civilian life? Find out at this new show feature.
A Life-Saving App: The citizenAID app is designed for use by the public during terrorist attacks to help stay safe, perform emergency procedures, and save lives. See a demo at the show and learn why it hit the global number one spot on the Apple App Store and Google Play when it was released earlier this year.
International Pavilions: More than 40 countries will be represented at the International Pavilions, which showcase the unique defense and security challenges each country faces, as well as the strategies and innovations they are deploying.
And then, of course, there's the show. More than 1,600 companies will be showing off their latest products and the applications that they empower. Here are a few of the connector companies we'll see there.
Fischer Connectors (UK Pavilion, 45 m2 stand no. S4-12) is presenting the seminar, "What Modern Soldiers Want: Robust, Fast, Small, Smart Connectors" (East Theatre, Land Zone, North Hall, Sept. 13, 10:30-11:30 p.m.) and exhibiting a selection of its rugged, miniature, and easy-to-use connectors and cable assemblies for the defense industry, including its MiniMax™ Series USB 3.0 miniature, high-density signal and power solutions. Fischer will also feature dense, light, and signal and power connectors ideal for small and body-worn devices, with a focus on the wearability and usability from a soldier standpoint, with the vest becoming more and more a strategic connectivity and data management hub.
Omnetics Connector Corporation (S2-100): Omnetics will showcase its full line of ruggedized miniature connectors and cable harnesses at DSEI, focusing on its ruggedized, miniature Micro-D, Nano-D, and Nano Coax connectors. "This is our fourth time exhibiting at DSEI, and it's a great opportunity to connect with our existing defense partners, as well as to meet potential new partners," said Bob Stanton, Director, Omnetics.
PEI-Genesis (S7-352), a first-time DSEI exhibitor, will promote its custom cable design and assembly services, as well as the custom, specialty-grade connectors it manufactures via FilConn, a PEI-Genesis company that specializes in precision, high-reliability, filtered, EMP suppression, and custom configurations for the mil-aero market. PEI's line card includes the top global brands in the connector industry, including: Amphenol, ITT Cannon, Cinch, Esterline/SOURIAU, FilConn, and TE Connectivity brands DEUTSCH.
ODU (S6-434, German Pavillion): Look for a full range of ODU specialized solutions for thedefense industry at their booth, with a special focus on robust miniaturization and high-speed data technology. "This will be our 8th year as an exhibitor at DSEI and we look forward to each one, as the show gets bigger and better, giving us more sales opportunities," said Nick Harper, Managing Director at ODU UK Ltd. "Not only that, but as a specialist niche supplier, we need to keep our ears to the ground, and DSEI helps us to be made aware of the future needs of the military communications market."
Smiths Interconnect (S5-270): Smiths recently announced the transition of its technology brands, EMC Technology, Hypertac, IDI, Lorch, Millitech, RF Labs, Sabritec, TECOM, and TRAK under a single brand identity. This year, in addition to its broadly enhanced connector product offering, including the new Aurora Series COTS Plus 2mm hard metric connectors for CompactPCI applications, customers will also be able to explore an extended portfolio of rugged cable assemblies, high performance ferrites, and RF devices.
TTI (Stand S3-341, UK Pavillion) will showcase a range of products, including KEMET's component miniaturization and new capacitor technologies; Honeywell's switches, proximity sensors, and LVDTs; and Vishay's custom solutions for missiles, fighter aircrafts, optronic devices, and radars.
Recently posted:
[related_posts limit="10″]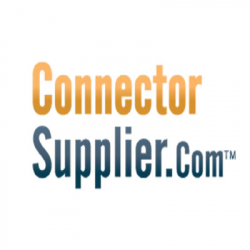 Latest posts by Connector Supplier
(see all)