New Product News Roundup: June 2017
In the market for a new solution? We've rounded up, summarized, and linked the top connectors, cables, assemblies, tools, and accessories to hit the market this June.
Connectors and Cable Assemblies
Fairview Microwave released a new series of BMA connectors and adapters. Currently comprised of 45 BMA connectors with VSWR as low as 1.2:1 and seven BMA adapters with VSWR as low as 1.15:1, the series is rated for up to 22GHz, 50Ω impedance, and temperatures spanning -65°C to +125°C. Commercial versions are made of brass, military versions are made of stainless steel, and hermetic versions are also available. Typical applications include blind mating, RF backplanes, rack and panel connectivity, high-speed switching, and phase array systems.
TE Connectivity's new DEUTSCH lightweight bulkhead feedthroughs are high-power connectors suited for harsh environment applications including power distribution in commercial and military aircraft and ground vehicles. They are 50% lighter than TE's existing standard male feedthroughs, based on MIL-DTL-38999 mounting footprints to help save space and reduce costs, and currently available in threaded terminal shell sizes 17 and 23 with several plating, mounting, and filtering options.
Mill-Max released six new swage mount PCB pins designed to be mechanically fastened to a board or panel and plugged into sockets or soldered onto mating boards. The pins features a simple, cost-effective design, don't require the more precise PCB hole specifications associated with most press-fit pins, can be processed in volume with semi-automatic or automatic equipment, and are an excellent choice for board-to-board interconnects.
ept's new Colibri Heavy Au high-speed PCB connectors feature 0.76µm-thick gold plating to ensure reliable contacting and excellent signal integrity in applications exposed to shock, vibration, and temperatures spanning -40°C to +125°C. Ideal for COM express and other applications up to 10Gb/s, the 0.5mm-pitch SMT connectors are available for board-to-board distances spanning 5–8mm and with pin counts spanning 40–440.
Molex's new Micro-Fit TPA single- and dual-row receptacles and cable assembles combine terminal position assurance (TPA) technology with a secondary terminal retention feature to ensure that terminals are fully seated in the housing. This virtually eliminates failures due to terminal back-outs resulting from common assembly errors, and reduces costs by negating the need for quality assurance checks and expensive service calls.
Esterline Connection Technologies – SOURIAU's new JMX Series plastic push-pull connectors feature an ergonomic grip and a visual indicator for easy, instinctual use in medical applications. Available in nine layouts, nine color codes, six keying options, and four diameters spanning 0.5–1.3mm, the series is rated for up to 10A, 1,200V, and 2,000 mating cycles. It's also rated IP68 whether mated or unmated, and can withstand up to 200 four-minute cycles of autoclave sterilization at 134°C. Other suitable applications include instrumentation, robotics, and lighting.
Amphenol RF's new SMA test probe assemblies feature high-performance, hand-formable, semi-rigid coaxial cables with 0.047" and 0.085" diameters. The cable assemblies feature a gold-plated, precision-machined brass body, a gold-plated beryllium copper contact, a PTFE insulator, and a trusted SMA jack interface. Designed for DC–18GHz operation, they are ideal for use in RF module test applications, including various IoT applications.
Radiall's new QuickFusio™ Series in-line receptacles provide simple, secure harness-to-harness connections ideal for space-constrained aerospace applications. The series features a removable, clip-on cradle that's capable of being fixed anywhere on the bundle, as well as enhanced vibration protections.
Axon' Cable's miniature Versatys® connectors are based on Micro-D technology, but feature removable contacts and dismountable wires for enhanced customization and ease of integration. Capable of supplying up to 40A, the series provides space and weight savings critical for avionics and space applications and can be mated and locked into place without any tooling.
Ironwood Electronics's new GT-BGA-2027 BGA socket is capable of 75GHz, exhibits very low inductance, has a wide operating temperature range, and allows users to quickly and easily socket 0.8mm-pitch interstitial array, 609BGA packages on any application board with performance that's equivalent to the direct solder version.
Mill-Max's new 858 Series ruggedized, long-stroke, spring-loaded connectors feature a 4mm pitch and 1.27⌀ plungers that resist bending during the application of side loads. Rated for over one million cycles and up to 9A per pin, the series is available in through-hole, SMT, and SMT with alignment pin versions, and is ideal for use in applications that experience side loading, great variation in vertical engagement, high shock and vibration, extreme temperatures, and high cycle counts.
TE Connectivity's new MULTI-BEAM card edge connectors deliver excellent current and signal density in industrial and data communications applications. Designed to support flexible configurations and PCB designs, the series delivers up to 43A per contact and features a 1mm signal contact pitch that provides up to 60% space savings and a 7.26mm power contact pitch that provides up to 30% space savings over competing products.
HARTING's Han-Modular® Twin connector provides users with a compact and customizable connector solution ideal for use in large motors up to 70A, and is now available with an angular housing option that makes it easier to both fit the inserts into the hood and fit the cable faster and more securely.
Esterline Connection Technologies – SOURIAU extended its range of circular connectors with thermocouple contacts to include a hermetic receptacle that meets specific requirements for aircraft, military, and other harsh environment applications.
TE Connectivity extended its Dynamic Series First Mate Last Break (FMLB) connectors with the new D-3000 FMLB 5.08mm connector, which offers FMLB solutions from signal to power level connectivity up to 15A in a ruggedized industrial package that's resistant to shock and vibration and IP20-certified. Multiple points of contact provide a very stable electrical and mechanical connection and gold-plated contacts enable low insertion forces. Ideal applications include: industrial automation and control, data communications, power distribution, drives, production equipment, robotics, and elevators and escalators.
L-com Global Connectivity released a new series of RJ45 bulkhead couplers for use in industrial enclosure and panel mount applications. The new WPBHC Series couplers are rated IP67, available in both Cat 5e and Cat 6e versions, and shielded for maximum EMI/RFI protection.
Kycon's new Gen 2 Hybrid USB 3.1 connector, the KUSBX-SMTTH-CS1 Series, can handle up to 5A and 10Gb/s, features a reversible mating interface and hybrid SMT contacts with through-hole shield tabs, and is rated for 10,000 mating cycles. Typical applications include industrial, A/V video switches, office equipment, tablets, smartphones, laptops, and wearables.
Amphenol RF's new compact, lightweight, 50Ω HD-BNC cable assemblies provide preconfigured solutions for high-density, high-performance applications in the military and industrial markets. The series features the trusted push-and-turn BNC interface, but is 51% smaller than traditional BNC connectors and allows for four times the density.
ept's One27® SMT PCB connectors are designed to help engineers adapt parallel PCB connections to a wide range of spatial requirements. They feature a 1.27mm pitch and are available in intermateable low- and mid-profile options with 12–80 pins, allowing them to span board-to-board gaps ranging from 8mm to 13.8mm. The series also offers right angle male and female connectors for right angle and horizontal PCB layouts and IDC male connectors for connecting ribbon cables to a PCB.
TE Connectivity's new KILOVAC LEV100H extended performance, hermetically sealed contactors with auxiliary contacts are designed for harsh environment and load applications, including battery storage and power distribution systems. This version of the LEV Series offers extremely high performance in a small, lightweight package. Reliable in most explosive and corrosive environments, it's also among the smallest 150A/1,000V contactors in the industry.
Ironwood Electronics's new SMP-QFN-8019 QFN socket is capable of 44GHz, exhibits very low inductance, has a wide operating temperature range, and allows users to quickly and easily socket 0.5mm-pitch QFN packages on any application board with performance that's equivalent to the direct solder version.
BlockMaster Electronics' new HP Series high power terminal blocks for electrical distribution panels are rated for 600V and either 255 or 380A and are currently available with 1–3 poles, a wide variety of terminations, and optional clear plastic covers.
Wire and Cable
L-com Global Connectivity launched two new series of outdoor-rated, high-flex Cat 5e cables for Industrial Ethernet applications. The TRD855HFT Series cables feature a TPE cable jacket that's resistant to industrial oils, UV damage, and weld spatter while maintaining a CMX flame rating, and the TRD855HFP Series cables features a PUR cable jacket that's resistant to UV damage and water. Both are currently available in eight standard lengths, but customization is welcome.
HUBER+SUHNER introduced the new Enviroflex basic halogen-free RF cables. The cost-effective, environmentally friendly series is rated for temperatures up to 85°C, is mechanically compatible with RG cables, and can be designed-in using existing connectors.
Leoni launched a comprehensive range of low-fire-hazard cables that are compliant with the harmonized European standard hEN 50575, which requires all cables intended for permanent installation in construction to have a CE marking and an accredited declaration of performance. These cables offer reduced flame propagation, heat production, corrosive outgassing, and smoke production properties.
Tools and Accessories
Schleuniger released the new WireCam quality assurance system for CrimpCenter machines. The system monitors the stripping results and certain properties of positioned seals in real time to enable increased production quality while maintaining high machine performance. A camera takes a picture of the processed wire end while the wire is in motion, and software inspects each single wire end and compares it with a two-dimensional, top-view reference picture.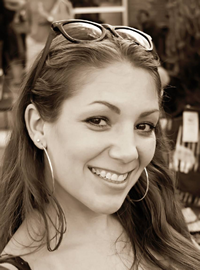 Latest posts by Christine Stieglitz
(see all)