Miniature Connector Product Roundup
Check out this week's product roundup for information about some of the latest and greatest miniature connector products.
Designed to meet rugged requirements for aerospace and defense, test and measurement, oil and gas, marine, and commercial air applications, TE Connectivity's two-row, nanominiature Nanonics connectors deliver ultra-compact, weight-saving solutions qualified to MIL-DTL-32139. The wired products feature factory-terminated leads to help reduce installation costs, keyed housings to help prevent mismating and stubbing, corrosion-resistant shells designed to withstand harsh environments, and captive plug jackscrews to eliminate the need for additionally accessory hardware. Available in seven sizes with 9 – 51 positions, the series is rated for 200 mating cycles, operating temperatures spanning -65°C to +125°C, 250V dielectric withstanding voltage at sea level, and 100V dielectric withstanding voltage at 70,000 feet.
Amphenol FCI
's Industrial Mini I/O Connectors deliver highly reliable, field installable I/O solutions with a compact wire-to-board interface that provides up to 75% space savings compared to conventional RJ45 connectors. Featuring two points of contact per line for enhanced reliability, two unique interfaces to prevent mismating, a high temperature thermoplastic housing, and a unique locking feature with high cable retention force to prevent accidental disconnection and expensive downtime in industrial environments, the series is ideal for use in: power line communications, industrial communications, robotics, and motor and drive applications.
Hirose
's BM29 Series offers the smallest hybrid board-to-FPC connectors on the market. Designed for battery pack connections in mobile devices, including IoT, medical, and point-of-sale equipment, the series delivers high transmission speeds and robust resistance to shock and vibration in a space-saving design that includes a 0.35mm pitch, a stacking height of only 0.6mm, and a depth of 1.5mm. Currently available in two-position models (with six- and 10-position models under development), the series is rated for: 30VAC/DC, up to 3A per pin for power contacts and 0.3A per pin for signal contacts, 30mΩ maximum power contact resistance, 100mΩ maximum signal contact resistance, 1000MΩ minimum insulation resistance, and operating temperatures spanning -40ºC to +85ºC.
Ideal for use in space, airborne, down-hole oil, and other applications that demand reduced size and weight, PA&E's Mini-Micro-D Hermetic Connectors have a 27% lower profile than standard Micro-D connectors, can support 600VAC and 3A per pin, and can be configured with 9, 15, 21, 25, 31, and 37 beryllium-copper pins hermetically sealed with polycrystalline ceramic Kryoflex®. The series exceeds the requirements of MIL-PRF-83513, provides greater than 5000MΩ of insulation resistance at 500VDC, exhibits no evidence of dielectric withstanding voltage breakdown when tested in accordance with MIL-STD-1344 Method 3003, is designed for use in temperatures spanning -65ºC to 200ºC, and has a leak rate of less than 1×10-9cc/sec of helium at one atmospheric differential pressure.
Samtec
's high-speed, high-density Razor Beam™ self-mating mezzanine strip interconnects feature rugged hermaphroditic interfaces with micro 0.5, 0.635, and 0.8mm pitches, 10 stack heights spanning 5 – 12mm, vertical and right angle orientations, up to 100 contacts, various lead styles, optional shielding, and undercut retention notches that both produce an audible click when mated and increase mating and unmating forces by approximately four to six times when compared to typical micro pitch connectors. Designed for use in high-speed, high-bandwidth applications, the cost-effective blade-and-beam style contacts are also available with metal weld tabs to increase the mechanical strength of the part on the board. Additionally, for applications that demand even finer pitches, lower stack heights, and slimmer housings for increased PCB space savings, Razor Beam LP products with 0.4 and 0.5mm pitches and stack heights down to 2mm are also available.
Phoenix Contact
's miniature latching PTSM Series connectors feature a secure latching mechanism that, when combined with other PTSM Series connectors, makes it easy to achieve reliable wire-to-board, board-to-board, wire-to-wire, and through-board connections without any tools in LED lighting, camera, step motor, medical PCB, and other space-critical applications. Available with 2 – 8 positions compatible with 20 – 26AWG wire, the series measures 5mm in height with a 2.5mm pitch, features push-in connection technology for easy wire termination, and is rated for 5A and 150V.
Designed to provide a low-cost, high-performance alternative to D-Sub and other high-cost connectors in commercial aircraft, avionics, and solider systems applications, Bantam Series Micro Bayonet Connectors from Amphenol Military & Aerospace utilize a robust triple bayonet coupling mechanism along with an internal EMI ground spring to provide quick, positive mating and excellent shell-to-shell conductivity. The series also features a compact, lightweight design that allows for high-density and difficult access installations, delivers high mating cycles, is available with various mounting options, including in-line and two-hole flange mount configurations, and meets RoHS and EWIS requirements for aerospace cabin environment.
Mouser
carries Amphenol RF's MMCX-interface microminiature coaxial connectors for medical applications. Part of the MicroMate™ product family, the 6GHz 50Ω MMCX connectors deliver broadband performance with low reflection and feature a lock-snap mechanism that enables 360˚ rotation for greater flexibility in PCB layouts. Manufactured under strict quality procedures to ensure that they won't produce image artifacts during MRI scans, MMCX connectors are also ideal for wireless patient monitoring applications that free patients from being tethered to their beds.
AirBorn
's high-density N-Series Nano cable connectors feature 0.025″ contact spacing, meet MIL-DTL-32139 requirements, offer an expanded range of sizes spanning 9 – 91 contacts, and are available with plated thru-hole and surface-mount terminations for board-mounted applications, pre-wired connectors for harness applications, and high-quality plated aluminum, stainless steel, or titanium shells. The series is also available with turnkey custom harness assemblies and fully configured and tested harnesses especially designed to meet demanding performance requirements.
BTC Electronics
offers the smallest coaxial connectors available for pico coaxial cables: MicroCom Circular Connectors from Comtronic. Designed to enable simple, rapid, and economical assembly in harsh environment applications, including aircraft applications with an overall diameter of 1.20mm, these ultra-miniature, high-reliability connectors feature extremely robust EMC shielding, can withstand high mechanical forces, and require only a single operation to attach the connector and cable. With the simple crimping of the cable, the separation force between the connector and cable approaches the average breaking strength of the shield.
Designed for use in demanding applications throughout the industrial automation, medical, automotive, mil/aero, consumer, and lighting markets, ERNI's miniature, dual-row MicroCon Series Connectors feature an 0.8mm pitch, reinforced side walls and double-sided spring contacts for enhanced reliability, and coding and blind-mate guide alignments to ensure secure mating. Delivering up to 2.3A per contact and data rates up to 3Gbps in an open pinfield design, the series currently supports right angle, vertical, and cable applications, extends to 100 positions, and supports mezzanine board-to-board configurations with 5 – 20mm mated heights. Future configurations will support perpendicular (backplane/midplane) and coplanar applications.
Recently posted:
[related_posts limit="10″]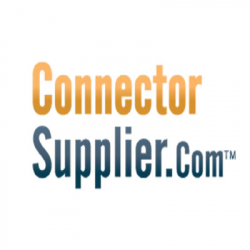 Latest posts by Connector Supplier
(see all)