LED & Lighting Connector Product Roundup
This week's product roundup highlights some of the latest and greatest LED and lighting connector solutions available.
Amphenol Pcd's Luminus Series connectors are lightweight, cost effective, easy to use, and available in multiple configurations to suit a broad range of application specifications. Featuring AS39029 (MIL-C-39029) contacts with quarter-turn, bayonet-style or push-and-snap blind-mate connections, an IP67-rated triple-barrier seal, and an audible locking mechanism for enhanced stability, the scoop-proof series is ideal for use in space-constrained interior and exterior LED and aerospace lighting applications, in addition to sensor, actuation, and soldier communications equipment. The series also offers multiple keying options to ensure proper connectivity, visual markings to aid assembly, 5,000-cycle durability, and D160, M81714, FAR25, and RoHS compliance, as well as the option of lower-cost stamped and formed contacts.
AVX Corporation
's STRIPT™ 9177-500 Series single, uninsulated IDC contacts provide cost-effective solutions for quickly, easily, reliably, and cost-effectively achieving impregnable, cold-welded terminations for individual 12–18AWG high-current or high-voltage solid or stranded wires in harsh environment applications including outdoor and transportation lighting. Built to withstand extreme temperatures, shock, and vibration, the series is rated for 15A, 600VAC, temperatures spanning -40°C to +125°C, and three termination-cycle durability; is compatible with potting and overmolding encapsulation processes; and features a redundant contact system for each proven phosphor bronze IDC contact for enhanced wire-retention and high-current-carrying capabilities.
TTI
stocks TE Connectivity's CoolSplice connectors. Ideal for use in outdoor, commercial refrigeration, display, cabinet, and furniture lighting, as well as speaker, security, and alarm systems, the series features independent left- and right-side push-button terminations that, with the assistance of pliers, enable the quick and easy factory or field termination of 18–22AWG solid and stranded wires within insulation displacement crimp contacts. The series delivers proven-reliable IP20-, IPX5-, IPX7-, and IPX8-rated connections that can be visually confirmed through the clear sidewall of their housing, and is rated for 3.5–6.2A and 600V, depending on UL/IEC and AWG, and operating temperatures spanning -40°C to 105°C.
Hirose
's KN27 Series low-profile LED lighting module connectors measure a slight 11.85 x 3.9 x 4.2mm (l x w x h), are capable of handling up to 9A, and feature a strip-and-poke design ideally suited for replacing traditional terminal blocks with higher-reliability solutions that simultaneously reduce installation variability, duration, and cost. The series features a rugged two-point contact design, an internal guide system for simple, foolproof cable installation, and a lever for easy cable extraction. It's currently available in one- or two-pin models that accept 18–24AWG wire, and is both halogen-free and RoHS compliant.
ERNI's single-row MiniBridge Koshiri connectors have an ultralow 1.27mm (0.05") pitch, can handle up to 8A per contact, and deliver error-free mating and proven performance in space-constrained applications with higher current demands than standard compact electronic devices, including: LED, LCD, and TFT displays, automotive headlights, handheld devices, and sensors. Available with 2–12 pins, the series' vertical and right-angle male connectors have SMT terminals, while its 90° and 180° cable outlet female connectors have IDC terminals, and both have temperature-resistant plastic housings compatible with lead-free reflow soldering procedures.
Heilind Electronics
 offers JAE's ES5 Series Board-to-Cable Connectors. These single-pin, horizontally mated, uninsulated connectors are compact and low-profile (1.6mm); feature a detachable locking structure with 16N retention strength for enhanced reliability, in addition to a mismating prevention structure; and deliver space, weight, and cost savings in a wide range of applications, including LED lighting, LCD TV backlighting, tablet PCs, and other compact electronics. Designed exclusively for use with stranded cable, the receptacle (SMT) side of the RoHS compliant series is available in embossed reel packaging for automated mounting.
Samtec
's Mini Mate® discrete wire cable assembly system features a 2.54mm (0.1") pitch and individually shrouded contacts. Available in single- and double-row configurations with 2–50 total positions, the MMSD and MMSS Series assemblies are compatible with 20, 22, 24, 26, 28, and 30AWG, and offer optional Teflon® cable for 20, 24, 28, and 30AWG options. The system is rated for up to 5.4A per contact, has metal or plastic latches and keyed polarization, and can accommodate panel thicknesses ranging from 0.84mm to 2.28mm. Mating PCB terminal strips are available in vertical and right-angle designs with a variety of pin counts, housings, and other options, including both through-hole and SMT terminations and loose and full-reel packaging. Hand tools and mini applicators are available for customer assembly production.
Amphenol ICC
's new Griplet® insulation displacement connector delivers robust solutions for miniature wire-to-board connections in space-constrained applications that require easy-installation. The compact, low-profile connectors measure 4.0 x 6.1 x 3.7mm (l x w x h), and feature a stackable pitch with up to 12 positions, common housings to secure and protect terminated components, a single part number that's capable of accommodating multiple wire gauges, redundant electrical connection points, and strain relief to ensure stable operation through extreme temperature, shock, and vibration stresses. Free samples are available.
Phoenix Contact
's space-saving SPTAF 1 connector family features low-profile housings, quick and easy push-in spring-wire terminations, 8A and 300V UL ratings, and a choice of three user-friendly spring-lever options and 2–16 positions. The IL Series stands 8mm high and requires a standard screwdriver to open the connection. The EL and LL Series measure 10.2mm and just shy of 11mm high, respectively, and can both be opened with the simple press of a lever, but the LL Series also has a locking lever that holds the connector in an open position, allowing installers to use both their hands for wiring. All three series can accept solid or ferruled 16–24AWG wires without opening the spring connection, are available with 3.5mm or 5mm pitches, can be color-coded to prevent mismating, and feature integrated test points.
Recently posted:
[related_posts limit="10″]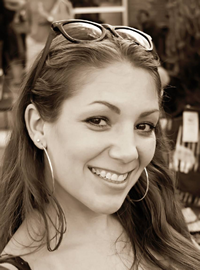 Latest posts by Christine Stieglitz
(see all)