Interconnect Solutions for Cabin and IFE Applications
This week's Product Roundup highlights leading suppliers' interconnect solutions for cabin and in-flight entertainment (IFE) applications.
Interconnect Solutions for Cabin and IFE Applications
Nicomatic
's 1.00mm-pitch AMM Micro Connectors are designed to provide high-reliability solutions in the most space-constrained civil avionics, defense and security, and harsh industrial applications. The series features a high-performance, glass-fiber-composite LCP housing and stainless steel fixing hardware and offers five standard layouts — 6, 10, 20, 34, or 50 gold-plated copper alloy contacts distributed over two rows — that are stocked and available in just a few days, in addition to extensive customization capabilities. For instance, engineers can request configurations with 4–50 signal contacts, pre-cabled connectors for easy integration, and an absence of mounting ears to meet the most demanding space constraints. The series is designed to withstand harsh-environment conditions including temperature cycling from -65°C to +200°C, vibration up to 15g, and shocks up to 100g, and is also well suited for use in energy, medical, space, telecom/datacom, and transportation applications. Standard options are designed to accept 30, 28, or 26AWG wire and are packaged on tape and reel for compatibility with automated pick-and-place equipment.
Smiths Interconnects
' ARINC 628 Modular Circular Plastic Connectors employ hyperboloid contact technology to deliver cost-effective commercial aviation solutions with immunity to shock and vibration and minimal contact resistance. They have a modular design with a plastic shell and integrated alignment features, two 8A power contacts, two 2A signal contacts (with the option for five), and an intuitive, quick-disconnect, push-button-release latching device. The hybrid signal and power connectors also help regulate power in loop circuits, like airline in-seat power applications, with first-mate/last-break contacts, and the receptacles are rated for 100,000 mating and unmating cycles. The series is also ideally suited for use in medical and industrial markets. 
TE Connectivity
's new line of Raychem CANbus (controller area network) cables features ruggedized constructions that reliably withstand various harsh-environment conditions and can transmit data at speeds up to 1Mb/s. Designed in accordance with SAE J1939 requirements, the new high-speed copper cable portfolio offers cables compatible with SAE J1939-11 and SAE J1939-15 requirements for military ground vehicles, in addition to designs that cater to marine and aerospace applications. The high-performance, 120Ω twisted-pair cables are easier to terminate than tape-wrap designs, offer a variety of conductor, dielectric, core wrap, shielding, and outer jacket material choices rather than a one-size-fits-all solution, and are rated for operating temperatures extending from -65°C to 200°C, depending on construction. They are also flexible enough to enable easy routing, resistant to abrasion, and available in both shielded and unshielded versions. Custom cables are available upon request.
Radiall's Q-MTitan™
is the new ARINC 846 standard for multi-fiber aerospace connectivity.  Designed for high-density, high-data-rate applications, including radar, in-flight entertainment (IFE) systems, and cockpit displays, Q-MTitan contacts incorporate and protect an MT ferrule, enable the mating of 12 optical fibers in the #8 quadrax cavities of several commercial off-the-shelf (COTS) multi-pin connectors, deliver excellent optical performance in harsh environments, are rated for 500-cycle durability, and can be combined with Radiall's D-Lightsys® multichannel transceivers to transmit 120Gb/s. The rugged, cost-effective contacts can withstand up to 41.7Grms vibration and operating temperatures extending from -55°C to +125°C, and can be fielded with ribbon or round multi-fiber cables, such as ARINC 802 (Annex K), to deliver small, lightweight, and cost-effective high-bandwidth solutions in both new and existing designs. They have passed full qualification tests inside MIL-DTL-38999, NSX ARINC 600, EN4644 EPX, EN4165, and QuickFusio™ connectors, and are available in several different versions that are compatible with both these and EN3545 and EPX® connectors.
PEI-Genesis
stocks Amphenol Pcd's Luminus Series Connectors, which are lightweight, cost effective, easy to use, and available in multiple configurations to suit a broad range of application specifications. Featuring AS39029 (MIL-C-39029) contacts with quarter-turn, bayonet-style or push-and-snap blind-mate connections, an IP67-rated triple-barrier seal, and an audible locking mechanism for enhanced stability, the scoop-proof series is especially ideal for use in space-constrained aviation applications, including aerospace lighting, cockpit electronics, aircraft galley systems, airline seats, and power distribution systems, and is also well suited for use in interior and exterior LED lighting systems, railway applications, heavy equipment, and soldier communications systems. The series also offers multiple keying options to ensure proper connectivity, visual markings to aid assembly, 500-cycle durability, and D160, M81714, FAR25, and RoHS compliance, as well as the option of lower-cost stamped and formed contacts.
Cinch Connectivity Solutions' new C-ENX™ Galley Connectors are designed and built to the ARINC 810 standard for use in commercial aerospace galley applications, including beverage makers, ovens, microwaves, refrigerators, chillers, and trash compactors, and are also standardized to BAC and EN4644. They feature stackable nickel-plated aluminum shells that provide weight reductions and mechanical protection and don't require any additional space for locking and unlocking, modular inserts with interchangeable and intermateable parts that reduce manufacturing and operating costs, spring-floating mounting hardware that compensates for equipment and cabinet misalignment and supports blind mating, centered guide pins and sockets that further support blind mating, and standardized contacts that help ensure timely availability. They can also accommodate six power contacts and 24 signal contacts and can include a twinax connector for CAN data bus connections. In addition, like all C-ENX connectors, the new C-ENX Galley Connectors provide optimized stacking capabilities and space reductions compared to circular connectors, employ the same panel cutouts to reduce rework and complexity, enable field replacement, and require standard mil-spec tools for contact crimping, insertion, and extraction. Further, its C-DMX™ connectors, which are based on BAC, ARINC 809, and EN4165 specifications and designed to minimize size and weight, also provide optimal solutions for commercial aerospace applications, including in-flight entertainment, cabin lighting, and avionics systems. These connectors are easy to install and maintain, require minimal additional tooling, can be wire terminated or PCB mounted, support multiple inserts, including signal, power, data, and fiber, and offer environmental durability, built-in polarization with several keying codes, and EMI protection.
Interstate Connecting Components (ICC), a division of Heilind Mil/Aero, stocks TE Connectivity's DEUTSCH DMC-M Series Multicavity EN4165 Connectors, which are one of the most widely used connector styles for cabin applications. Backed by more than 30 years of field-proven reliability, the rugged, modular series provides flexible, compact, and lightweight solutions for reliable aerospace connectivity in aircraft cabin and avionics systems. Available with coaxial, quadrax, high-speed Ethernet, or optical contacts in sizes 8–24 with quick-install, push-pull coupling and both multi-cavity and single-module insert layout options, the series is rated for 500 mating cycles in service temperatures spanning -55°C to +175°C and features both color and mechanical coding, as well as robust resistance to ingress, vibration, fire, smoke, toxicity, and other hazards per EN4165, ARINC 809, and BACC65. It also offers lightweight aluminum and composite housings with nickel or cadmium plating, aluminum and fiber optic wire capabilities, high-density contact and shunting configurations, 36 keying possibilities, and 360° EMI protection, and allows for the mixing of male and female modules in each connector half for even greater flexibility.
Amphenol Pcd
's Pegasus Series connectors provide small, lightweight, and low-cost solutions for space- and weight-constrained harsh-environment applications that require protection from ambient or emitted noise, including: intelligent peripheral devices employed in modern aircraft, aviation and vehicle actuators, avionics sensors, UAV control systems, missile guidance and control systems, and USB, CAT 5a and Cat 6e, VGA, and video links for both cabin and in-seat communications systems. Variants with mil-spec size 22 contacts also provide ideal solutions for airborne PoE and USB 2.0 IoT applications. The series offers excellent EMI shielding via electroless copper and nickel plating combined with a copper alloy spring finger gasket for shell-to-shell conductivity, quarter-turn bayonet-style connections for easy and efficient wire installation and maintenance, interfacial and triple-barrier seals for IP67 protection, blind-mate keying, and scoop-proof contacts. Available in a wide variety of sizes, colors, and configurations, the series exhibits high contact retention force over its operating lifecycle, between 40dB and 60dB attenuation depending on frequency, and 100Ω differential impedance, enabling wide eye diagram openings with low jitter content and insertion and return loss performance suitable for I00Base-TX (IEEE 802.3bw), 1000Base-T (IEEE 802.3ab), and USB2.0, as well as the emerging standards for 2.5GBaseT, 5GBaseT, and 100Mb/s BROADR-Reach.
Newark, An Avnet Company
, stocks FCT – A Molex Company's 172704 Series Combination Layout D-Sub Connectors, which are available in shell sizes 1–5 with multiple mixed arrangements of size 20 signal contacts and various size 8 contacts including 75Ω and 50Ω coaxial contacts, high-power contacts up to 40A, high-voltage contacts up to 3kV, and pneumatic contacts for broad application suitability. The series is available with solder pot, straight PCB, or crimp terminations; with various platings, including FCT's proprietary nickel phosphorous gold plating, which is comprised of a minimum of 0.1µm Au over 2–4 µm chemical NiP, offers improved performance over standard platings, and has been tested in accordance with DIN 41626 Part 1 and DIN 41652 Part 2; and a comprehensive line of accessories, including sealing plugs, guide pins, guide plates, hoods, spring locks, and slide locks. Pin connectors are shielded with dimples.
BTC Electronics
supplies Meritec's Hercules Interconnect System, which provides durable, high-bandwidth I/O connections suitable for a wide range of military, aerospace, and other ruggedized, high-bandwidth applications not previously accommodated by industry standards. The system has a rugged, lightweight circular MIL-DTL-38999 Series III shell, is compliant with the VITA 76.0 standard, is shielded for maximum EMI/RFI protection, and supports data rates in excess of 10Gb/s per pain in addition to differential pair signaling with up to 44 low-skew pairs. It also offers 4X high-bandwidth cable with LSZH or PVC jackets and FEP-insulated 28AWG twinaxial cable with Halar® Expando® sleeving and connectors for both cable and pigtail assemblies. The system meets or exceeds USB 2.0 and 3.0, SAS, PCIe Gen2, Serial I/O, Ethernet, CX4, 10GbE, and SATA specifications and is available in a variety build options, including shell sizes, keyings, and lengths, for easy application-specific customization.
Like this article? Check out our other Product Roundup, New Product News, and 2019 articles, and visit our Markets Page for the latest articles in each of seven markets.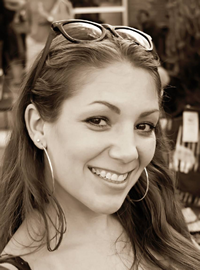 Latest posts by Christine Stieglitz
(see all)