Hermetically Sealed Connectors Product Roundup
Check out this week's product roundup for information about some of the latest and greatest hermetically sealed connectors.
PA&E
's Hermetic 38999 BMA (Blind Mate Attach) RF/Microwave Connectors deliver high-speed solutions in harsh environment applications. Rated for operating temperatures spanning -65°C to 200°C, the series features industry-standard MIL-DTL 38999/23 Series III shell interfaces with #8 BMA coaxial contacts in the atmospheric side and SMA contacts in the hermetic side per MIL-STD-348. The series is currently available in laser-weld or jam-nut configurations with 1, 2, 4, 6, or 8 contacts, six key-way patterns, and six shell sizes. All formats provide RF performance of ≤1db insertion loss at 18GHz and have a hermetic leak rate of ≤1×10-9 cc/sec (He) at 1atm.
TE Connectivity
's DEUTSCH 983 Series Hermetic Connectors are one of the industry's first hermetic EN2997 connectors with 22-gauge contacts. Capable of withstanding extreme vibrations and temperatures up to 260°C, the series features a high-density design that allows for more electrical contacts in the same space while maintaining high performance and reliability standards. Especially well-suited for use in high-reliability applications, including commercial aircraft engines and booster systems, as well as for connections with differential pressures, the series also features self-locking and anti-rotation capabilities.
BTC Electronics
offers an expansive selection of hermetic connectors and seals designed to satisfy the strict performance requirements of a wide variety of military aerospace and defense, oil and geophysical, industrial, instrumentation, transportation, and medical applications, including circular, rectangular/D-Sub, and PC tail connectors qualified to various MIL, EN2997, and ESC10/11 standards. For example, BTC offers Sealtron's D38999 Series III 9900 circular hermetic connectors, which feature a stainless steel body, gold-plated contacts, a triple-lead thread for quick disconnect, a non-decoupling element, and a scoop-proof design to provide optimal performance in harsh environments with high temperatures, humidity, vibration, shock, and EMI/RFI.
Cinch Connectivity Solutions
offers a broad range of hermetically sealed connectors and subassemblies, including the rear panel mount Dura-Con™ Hermetic Connectors. Based on a standard MIL-DTL-83513 product, the series features a high performance hermetic seal ideal for use in applications with strict size, weight, and reliability requirements, including missiles, aircraft, UAVs, launch vehicles, satellites, and subsea and industrial electronics. Rated for operating temperatures spanning -55°C to +125°C, the plug and socket connectors feature cinch twist pin technology with seven points of contact to provide exceptional electrical and mechanical integrity under extreme vibration and shock conditions, exhibit a leak rate of ≤1×10-8cc/sec (He) at 1atm, and are available in 9, 15, 21, 25, 37, and 51 positions.
Widely employed in the power transmission systems of offshore oil drilling equipment, JONHON's ExB Series Hermetically Sealed Explosion-Proof Connectors feature high-precision contact arrangement, dimension design, and process control procedures to ensure optimal performance in extreme environments. Available with 3 – 30 positions, solder or crimp terminations, and current ratings spanning 20A – 1000A, the series is rated IP68 and features stainless steel plugs and receptacles that can both be loaded with pins or sockets.
Heilind Electronics
 now offers TE Connectivity's Miniature SlimSeal Connectors. Ideal for use in harsh environment applications with high humidity, including outdoor lighting, HVAC equipment, commercial refrigeration lighting, and kitchen appliances, the IP67-rated wire-to-wire connectors feature a compact design for space savings, preassembled seals to reduce assembly time, and a press-release spring latch to help ensure secure mating. The series is available in two and three positions for 18 – 22 AWG wires, and in three colors to enable easy identification and assembly.
Positronic
's XAVAC, SAVAC, and HIVAC Series hermetic feedthroughs for vacuum applications offer D-subminiature connectivity in demanding spaceflight and industrial applications. These series feature standard connection systems, rugged shock and vibration resistance, and helium leak rates of <5×10-9mbar l/s at vacuums of <1.5×10-2mbar, and are available in a wide range of configurations capable of accommodating standard, high, and mixed density contact layouts with options for thermocouple, power, and coaxial contacts. Positronic also offers custom-built hermetic flanges with an array of discrete hermetic connectors on a single plate.
Recently posted:
[related_posts limit="10″]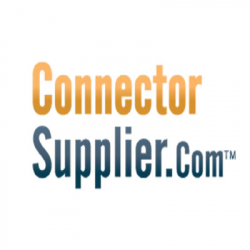 Latest posts by Connector Supplier
(see all)