Heilind Stocking JAE's M.2 (NGFF) SM3 Series
Heilind Stocking JAE's M.2 (NGFF) SM3 Series
Heilind Electronics is now stocking JAE's SM3 Series of connectors, which was developed to meet the growing demand for thin high-speed components. The SM3 Series is a compact card-edge connector for mobile devices that offers significant space savings. The SM3 is also compatible with the PCI-SIG PCI Express M.2 specification, supporting multiple modules, such as Wi-Fi, Bluetooth, and solid-state drives.
The SM3 Series is available in two heights – 3.10mm and 4.10mm. The higher-profile 4.10mm version allows 1mm height components to be mounted underneath the module. This feature maximizes the available mounting space, which contributes to greater board design freedom for customers.
The SM3 Series is also lead-free, halogen-free, and RoHS-compliant.
Features include:
Compatible with PCI-SIG PCI Express M.2 Specification, and transmission of high-speed signals such as PCIe, Gen 3, USB 3.0, Displayport, SATA, and more are possible
0.5mm pitch (one row back and front), 67-position, compact card-edge connector
On-board mounting type with two height options (4.1mm height version can mount 1mm tall components underneath the module)
Card-edge connector supports multiple modules and conforms to four types of polarizing keys by changing the mold
It is ideal for applications such as laptop and tablet PCs, portable gaming devices, TV and set-top boxes, smart meters, and other ultra-portable wireless devices.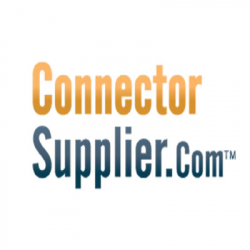 Latest posts by Connector Supplier
(see all)