Fujitsu Expands DDR3 DIMM Socket Offering for High-Reliability Environments
Fujitsu DDR3 DIMM Socket Series is Expanded

Fujitsu Components America has added a vertical thru-hole DDR3 (Double Data Rate) DIMM (Dual Inline Memory Module) socket connector with a contact structure designed to meet the high-reliability requirements of industrial and high-end server environments.
The FCN-074J socket connector series features Fujitsu's patented, twin-beam contact structure, which performs a wiping action during module mating and removes dust and flux. This prevents costly memory board bring-up failures commonly caused when dust particles create intermittence in the DDR3 bus and also eliminates time-intensive cleaning and reinserting of multiple modules.
For industrial applications in high-vibration and/or "dirty" environments, the dual-beam design also enhances connection reliability by maintaining at least one point of contact on the signal pad.
The FCN-074J socket has a 26mm (max) profile and accommodates 240-position DDR3 memory modules for memory expansion in routers, servers, and workstations in telecom, networking, and industrial applications. The series also includes a DDR-3 press-fit version. Available immediately, the FCN-074J has a contact resistance of 40 milliohms (maximum), 0.5ADC contact rating, 500VAC dielectric withstand voltage, a 25VAC voltage rating, and an operating temperature range of -55º to +85ºC.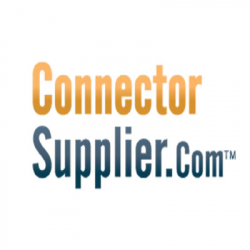 Latest posts by Connector Supplier
(see all)